Queen Elizabeth Reportedly Makes A Major Change In Her Living Status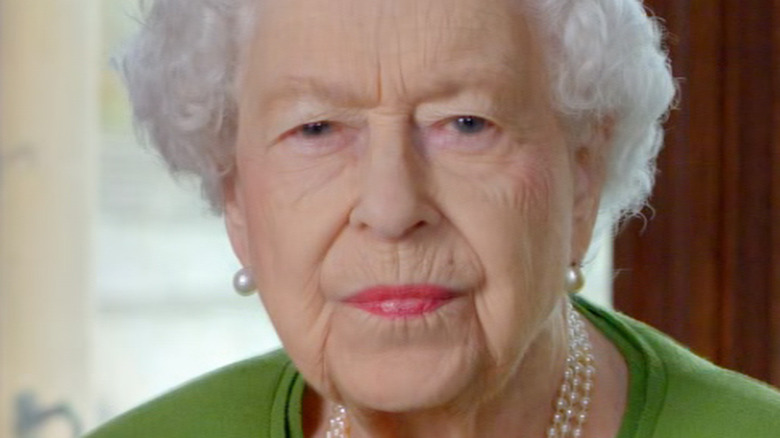 Handout/Getty Images
Up until the start of the Covid-19 pandemic, Windsor Castle had only been a residence that Queen Elizabeth visited. According to the Sunday Times, it was a 1,000-year-old weekend retreat for the queen, where she also spent Easter and stayed for the Royal Ascot. Buckingham Palace had been the home of the monarch since 1870; it's where Queen Elizabeth has both reigned from and raised a family in.
But once lockdowns started, Queen Elizabeth and Prince Philip made the castle their home. According to sources, the couple "rediscovered the happiness of their early years together" once they were back at Windsor. They even spent their last Christmas together at Windsor, since their normal plans — spending Christmas in Norfolk at Sandringham — were canceled due to Covid-19 lockdowns (via Town and Country).
After Philip's passing in April 2021, the queen stayed on at Windsor Castle, continuing to "work from home," including having in-person and virtual audiences, per Marie Claire. Buckingham Palace has had the official "out of office" sign — the Union Jack — flying since the queen started staying at Windsor, and will continue to do so as long as she's there, Marie Claire also reports. Royal author Hugo Victor explained to the Sunday Times that "Windsor is the place she loves. She has her memories with Prince Philip there, she has her ponies there and family nearby." According to Victor, "it makes sense" that she would make Windsor Castle her permanent home.
This is why Queen Elizabeth is making Windsor Castle her home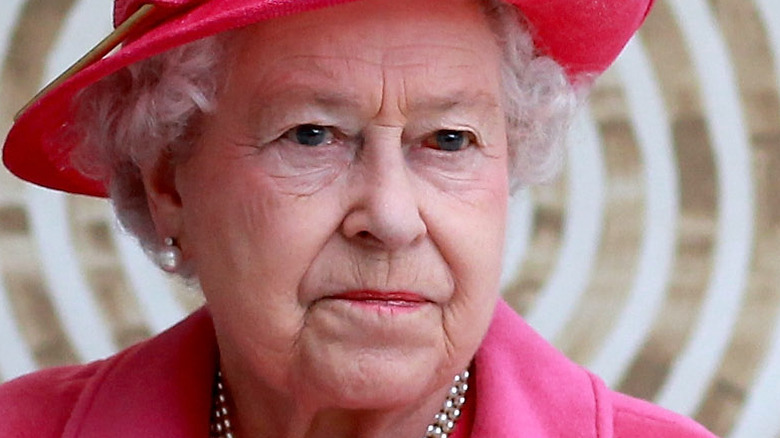 Chris Jackson/Getty Images
The Sunday Times first broke the news that Queen Elizabeth has reportedly decided to make Windsor Castle her home for the rest of her life on March 6. At Windsor, she will be closer to the now-deceased Prince Philip, who is buried in the royal vault at Windsor Chapel.
But there's another major incentive to break royal protocol and shift the home of the monarch to Windsor Castle — at least while Queen Elizabeth is still reigning. Now, she will be out of the way of a major construction project by living at Windsor Castle. Buckingham Palace is going through a 10-year, £369 million renovation project to update wiring, plumbing, and the heating systems — all which have been in place since the 1950s, according to Marie Claire. The Palace won't be a "great place to stay long-term" until 2027, a royal source told The U.S. Sun.
The next royal to live at Buckingham Palace presumably will be Prince Charles and his wife, Camilla, when he ascends the throne. But one major reason keeping Queen Elizabeth away from Buckingham Palace may keep the Duke and Duchess of Cornwall at Clarence House, their current home — or even moving up to Windsor Castle. According to the U.S. Sun, the Prince of Wales is "keen that his mother's home remains 'monarchy HQ' when he takes over." This would enable more public access to Buckingham Palace, something the outlet reports Charles as being in favor of happening when he becomes king.