What Are Ruby Rose's Pronouns?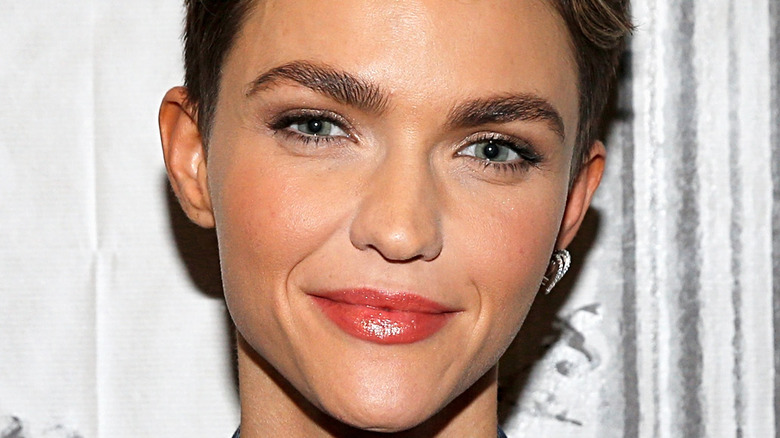 Dominik Bindl/Getty Images
As a model and former Batwoman, Ruby Rose is known for her androgynous beauty and edgy style. But, Rose has also made a name for herself by openly discussing her sexuality and gender identity. The Australia native told The Guardian that she first came out as a lesbian at age 12 and has grappled with gender most of her life. Rose looked back on her childhood, saying, "I loved being with all the boys, and sort of saw myself as one of the boys ... It took years, but eventually, I came to a place where I went: 'Okay, I think I'm just very androgynous and very in tune with the masculine energy.'"
As a rising star back in 2014, Rose produced and acted in a short film titled "Break Free," showing the model chopping off her hair, wrapping her chest, and donning men's style clothing to symbolize a personal pushback against gender norms. According to Advocate, Rose officially came out as gender fluid following the video's release online.
When talking about an LGBTQ+ icon like Ruby Rose, it's crucial to use the correct language and pronouns to honor queer and non-binary identities. Rose publicly revealed the pronouns that best fit the star's gender identity.
Ruby Rose's preferred pronouns may not be what you think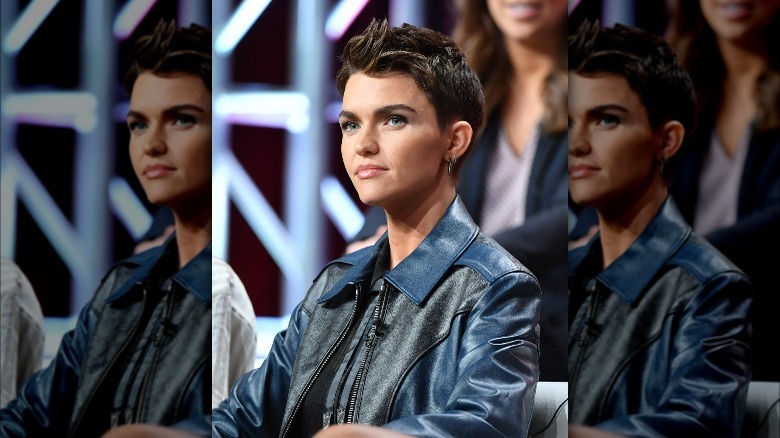 Amy Sussman/Getty Images
As someone who identifies as gender fluid, you may think that Ruby Rose prefers neither feminine nor masculine pronouns. However, Advocate notes that Rose is still comfortable with feminine pronouns like "she" and "her."
Though Rose doesn't conform to one specific gender expression, along with her choice of pronouns, she still holds on to some aspects of her birth-assigned sex. For example, when it comes to her sexuality, she still identifies as a lesbian, a term that is typically applied to people who identify as women. After dealing with backlash towards her portrayal as Batwoman, a character who was intended to be a lesbian woman, Rose told Entertainment Weekly, "Maybe I need to make up another term, one that doesn't step on any toes. One where I can be fluid in my gender, but also a lesbian, because otherwise I'm not sure what I am."