What Are Bob The Drag Queen's Pronouns?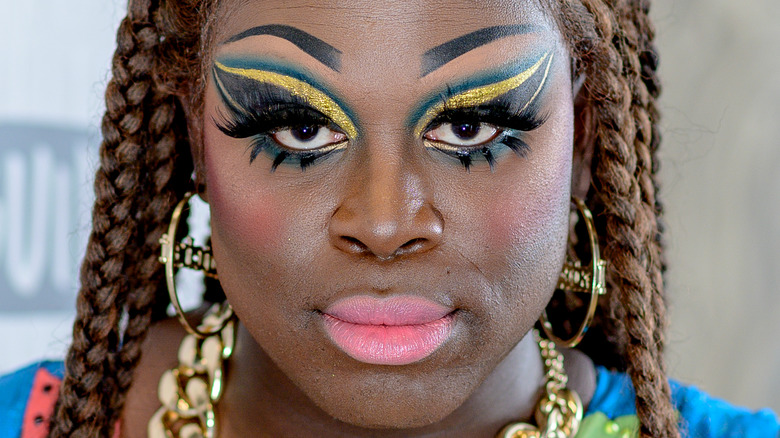 Roy Rochlin/Getty Images
Bob the Drag Queen is one of the most beloved stars in "RuPaul's Drag Race" herstory. As Insider notes, the Season 8 victor is among the most successful alumni too, parlaying her star-making appearance on "Drag Race" into a whole host of TV and film roles, a hit podcast alongside "All Stars 4" winner Monét X Change — hilariously entitled "Sibling Rivalry" — and even a handful of chart-topping singles.
Over on social media, Bob continues to be a major pull, with millions of fans across Instagram, Twitter, and TikTok. Probably her biggest achievement to date, though, is hit reality show "We're Here," on which Bob stars alongside fellow "Drag Race" fan favorites Shangela and Eureka O'Hara, as they traverse the country spreading queer cheer far and wide, in a similar but altogether more fabulous style to Netflix's "Queer Eye" reboot.
Suffice to say, Bob has more than made her mark on the cultural landscape. And, although we tend to use "she/her" pronouns when referring to queens, particularly when they're actually in drag, it's worth noting these are the Season 8 winner's preferred pronouns.
Bob the Drag Queen believes pronouns are important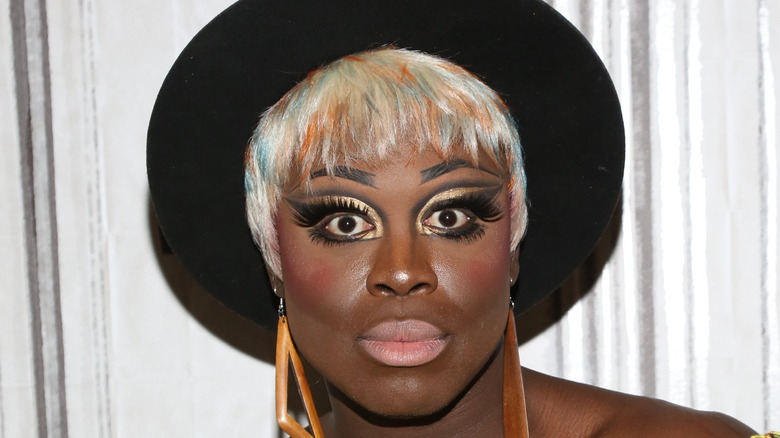 Manny Carabel/Getty Images
Bob the Drag Queen is nothing if not upfront, confirming simply on Twitter, "For the record I identify as Pansexual and non-binary." When a fan questioned what the "Drag Race" star's preferred pronouns were, separate to her sexual orientation, Bob replied, "Oddly enough I prefer binary pronouns. he/him/his/she/her/hers." 
Metro Source asked Bob for her opinion on whether the seemingly sudden proliferation of labels is harming the LGBTQ+ community, to which Bob argued, "I certainly don't think so. I think they can be used to harm people if you're intentionally misgendering or intentionally trying to identify someone in a way they don't identify. But I feel like the idea notion of labels, ideas and pronouns are helping people communicate better and helps people feel safe."
She added sagely, "And that's why I always tell people to put your pronouns in your Twitter bio. Even if you are a cisgender person who uses the pronouns of the gender you were assigned at birth. It also signals to people who may be crossing your path that you are a safe person they can talk to." Bob is characteristically frank on all matters, memorably going into detail with Vice about what it really takes to compete on the biggest drag stage in the world.
Although Bob didn't spend that much, comparatively speaking, during her season, she acknowledged returning to the show nowadays would require a significant financial investment. Evidently, even raw talent needs a little help.