Britney Spears Sheds Light On Her Conservatorship Experience In An Exposing Post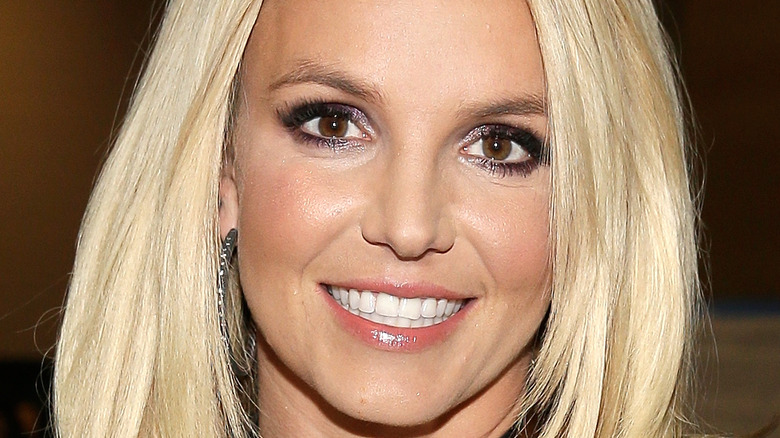 Isaac Brekken/Getty Images
In November 2021, Britney Spears was finally set free of the conservatorship her father set up in 2008, in which he was in charge of her personal and professional decisions as well as her medical and financial decisions for 13 years (via NPR). In June 2021, Spears gave emotional court testimony detailing how she didn't even know she could go to court and free herself for years. She also admitted how she wanted to have more children and was allegedly forced to use an IUD as birth control, The New York Times reported. 
When it looked as if she would likely win her court case in September 2021, Spears and her longtime boyfriend, Sam Asghari, got engaged, and since then the pop sensation has been trying to lead her own life for the first time in years. Living her life her way includes a $15 million book deal she signed with Simon & Schuster in February 2022, per Page Six, as well as a search for a new house that she announced on social media. But before her tell-all book drops, Spears has given fans a taste of what her life was like under the conservatorship in a scathing and emotional Instagram post.
Britney Spears described a grueling work life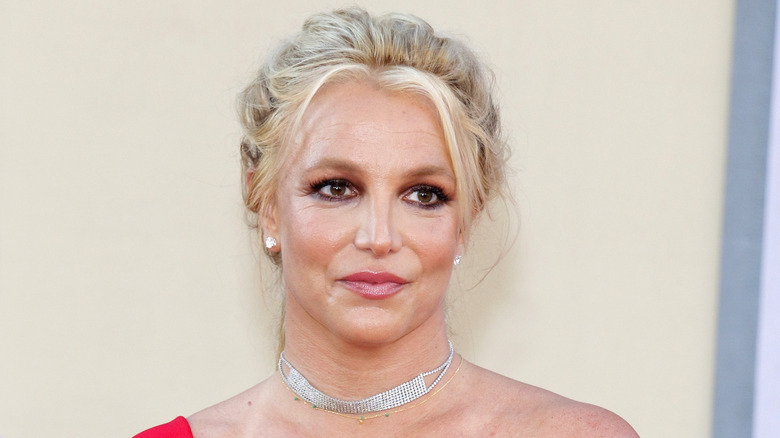 Tinseltown/Shutterstock
In an Instagram post shared on Sunday, March 6, Britney Spears described what it was like to continue to be a pop star at the top of her game under the life the conservatorship. She wrote of grueling workdays, a lack of privacy when changing, and allegedly being drugged, among other shocking accusations. The "Toxic" hitmaker also seemed to be describing what life was like in a mental health facility in the post. However, she does not specify.
"In a world where it's okay to lock your daughter up and make her work 7 days a week ... 8:00 am to 6:00 pm ... no days off ... 105 people are in and out of a small trailer home weekly," Spears wrote. "No private baths ... seen naked when changing ... drugged ... can't even speak or talk." 
Spears went on to explain that she felt like nothing but property to her family, only there to perform, and make money for them, money she had no right to control due to the conservatorship.
Britney Spears revealed she felt like a "puppet"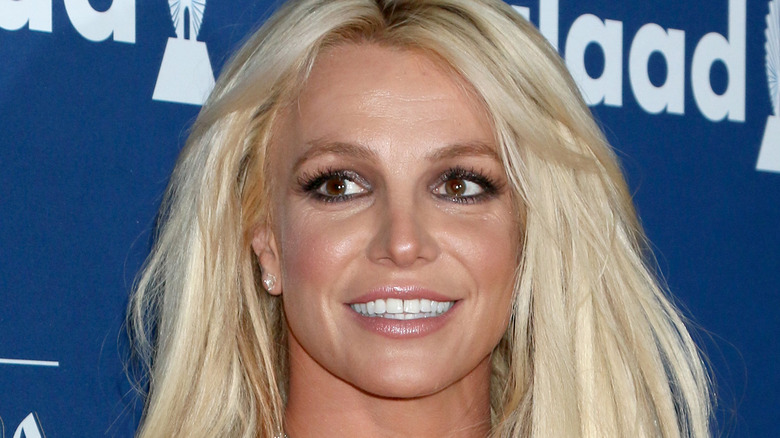 Kathy Hutchins/Shutterstock
Speaking on Instagram, Britney Spears also wrote that, during her conservatorship, she was "nothing more than a puppet" to her family, adding that she wants "justice" for what allegedly happened to her as she feels her family got off scot-free. 
"I must have it nice on vacations lol!!!! After 13 years damn straight I should go !!! I was treated less than, demoralized and embarrassed ... nobody should ever be treated the way I was," she wrote. "The reason I bring this up is because ending the conservatorship is a huge deal but come on ... THAT'S IT ??? They all got away with it!!!"
Finally, Spears had a message for people who have been in a similar situation to hers. "I want justice and won't stop until something is done to those who harmed me ... and YES I was harmed !!!! This is a message to all who have been threatened for their life ... You are NOT ALONE!!!!"