Is This Where Vladimir Putin's Partner And Children Are Hiding?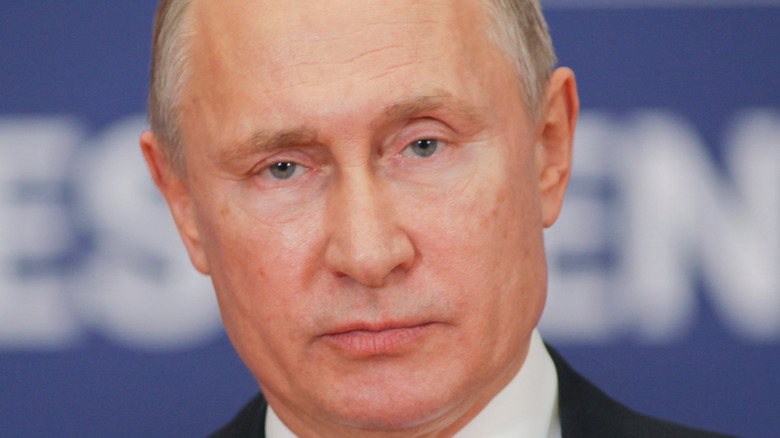 Sasa Dzambic Photography/Shutterstock
For the past few decades, rumors have abounded that Russian President Vladimir Putin has maintained a secret relationship with former Russian gymnast Alina Kabaeva. According to The Sunday Times, Putin and Kabaeva first met when she was at the top of her game in rhythmic gymnastics, earning a bronze medal in the 2000 Olympics and a gold medal in the 2004 Olympics. 
At the time, Putin was still married to his ex-wife, former flight attendant Lyudmila Shkrebneva. They divorced in 2013, per Page Six. She and Putin have two daughters, 36-year-old Maria and 35-year-old Katerina.
After retiring from gymnastics, Kabaeva became a model, even appearing on the cover of Vogue Russia. She also pursued a career in politics, holding a seat on Russia's lower level of parliament as a member of Putin's United Russia political party, according to The Sunday Times.
The news first emerged of their alleged romance in 2008 via a Russian tabloid that was mysteriously forced to close shortly after breaking the story. 
"I have a private life in which I do not permit interference. It must be respected," Putin once said in response to questions about his private life, per Page Six. "I have always reacted negatively to those who with their snotty noses and erotic fantasies prowl into others' lives."
Though the two have never confirmed it, sources allege that Putin and Kabaeva share four children — 7-year-old twin daughters and two sons. Now that Russia has invaded Ukraine, sources claim that Kabaeva and her children are hiding in a secret location.
Sources allege that Vladimir Putin's secret lover and children are hiding in Switzerland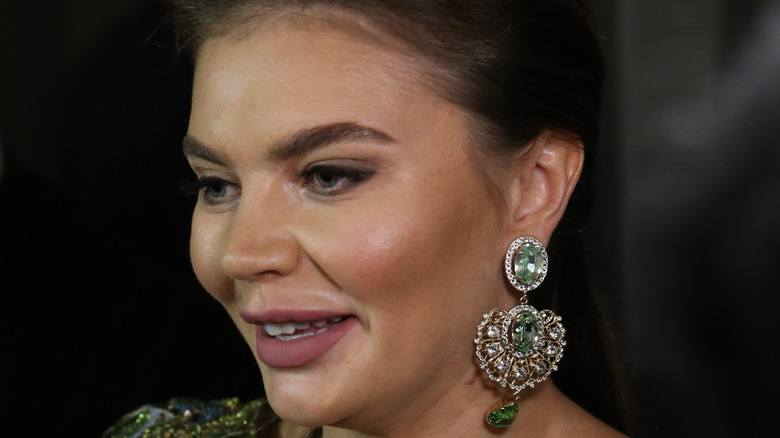 Mikhail Svetlov/Getty Images
While Russian President Vladimir Putin is leading an invasion of neighboring Ukraine, his alleged secret lover, former Russian gymnast Alina Kabaeva, and the four children they share are hiding out in a secure chalet in Switzerland, sources claim. 
"While Putin carries out his assault on the Ukraine, attacking innocent citizens and causing a refugee crisis, his family is holed up in a very private and very secure chalet somewhere in Switzerland — for now, at least," a source told Page Six. 
Putin's secret family has been living in Switzerland for at least a few years, said the source. "Alina has two young boys and twin girls with Putin who were born in Switzerland. The kids all have Swiss passports, and I imagine she does also."
It is assumed that Putin chose to stow his secret family away in Switzerland, given the nation's neutral stance in previous global conflicts. However, rather than remain neutral as Russia invaded Ukraine, Switzerland broke from this tradition, freezing assets of Russian people and companies, per Page Six.
Previously, it was reported that Putin was hiding his first wife, Lyudmila Shkrebneva, and two daughters in an underground city in Siberia. According to Metro, this underground bunker was fortified enough to withstand a nuclear war.