Serbia's Eurovision Song Entry Is About One Royal Family Member's Hair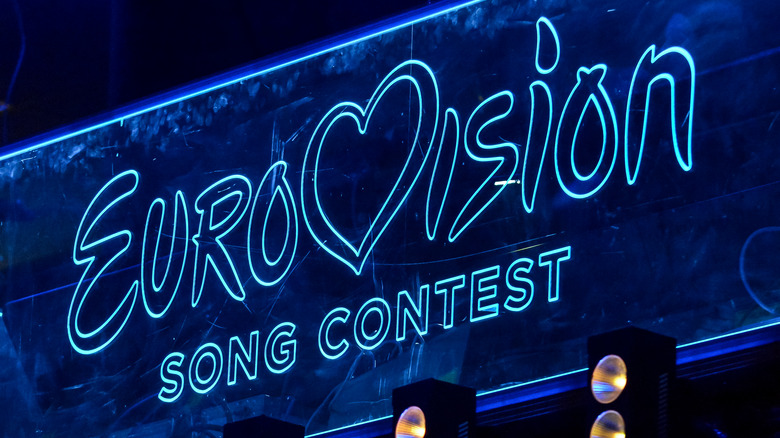 Review News/Shutterstock
Over the weekend, Servian pop singer Konstrakta earned a spot at Eurovision 2022 with her song, "In Corpore Sano."
Over the course of three nights, contestants on Serbia's "Pesma za Evroviziju 22" vied to represent the country at the annual Eurovision competition held in May. Dressed in the white uniform of a worker at a health spa, Konstrakta washed her hands as she sang an offbeat song about a certain royal's healthy long locks. As Newsweek reported, when translated to English, the song asks, "What is the secret behind Meghan Markle's healthy hair? What could be the secret? I think that secret is the deep hydration. As they say, one's skin and hair reveal everything clearly. Because as an artist, she has to be healthy."
Konstrakta, known to some by her real name, Ana Đurić, is a musician from Belgrade, Serbia. She originally rose to fame as the vocalist in the Serbian band Zemlja Gruva, according to her biography on Eurovision's website. Now, Konstrakta is forging a solo career, which, given her win at "Pesma za Evroviziju 22," appears to be going quite well.
Markle's hair has made numerous headlines throughout the years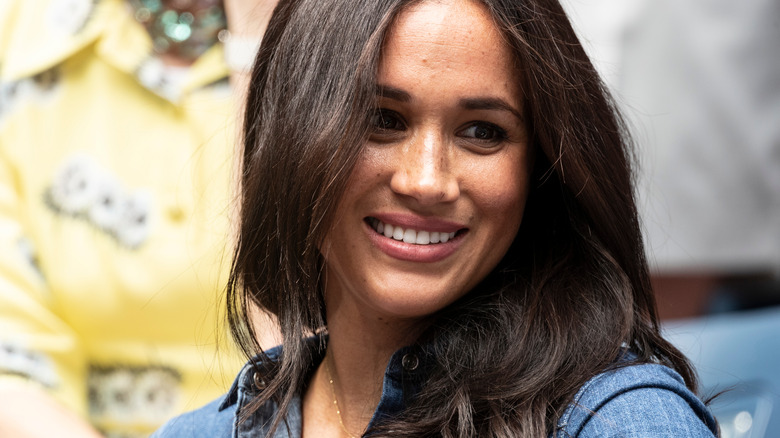 lev radin/Shutterstock
Since she rose to A-list fame after marrying into the royal family, every single aspect of Meghan Markle's life and appearance has been dissected by the press and public. As you might imagine, her beautiful hair has often been the subject of beauty guides and tabloids alike.
Though Markle's hair has always been envious, her hairstylist, George Northwood, revealed that there is a deeper message in her long locks. "People think that Meghan has had hair extensions, but I never put any extensions in her hair in the two years that I worked with her," Northwood told The Telegraph in 2020, shortly after Markle and Prince Harry announced that they were leaving their royal duties behind. "It's all her own hair. She's making a statement with hair that long — it represents strength and a sense that she's really got everything sorted. This straighter, longer hairstyle marks a new chapter in her life without such strict protocols."
Given the formal dress code that she had to follow as a member of the royal family, Northwood revealed that her hair was one of the few things that she could control. "We decided to create a more undone look to balance out the formal dress code, often including soft tendrils that ultimately became her signature messy bun," Northwood said.