How Lily Tomlin Really Felt About Guest-Starring On NCIS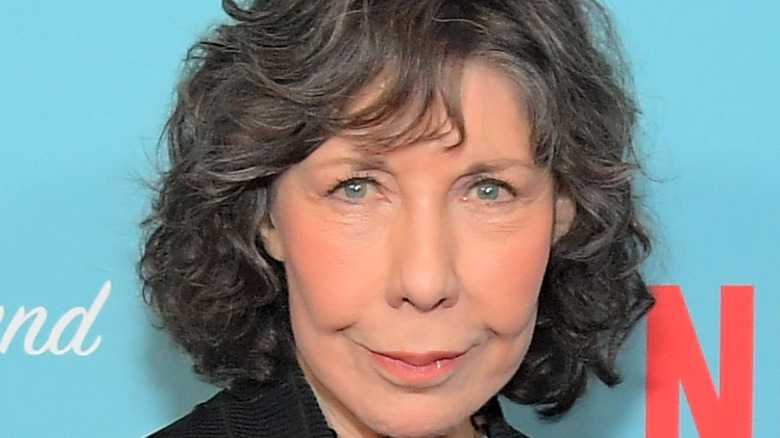 Charley Gallay/Getty Images
At the age of 82, actress and comedian Lily Tomlin is a national treasure. Her work has spanned many decades and forms, most recently culminating in her work on "Grace and Frankie" alongside Jane Fonda, a pairing of two very different women who become allies when they discover their husbands (Martin Sheen and Sam Waterston, respectively) are leaving them — for each other (via Observer).
Although they might butt heads, the two women ultimately care deeply for each other, as do Tomlin and Fonda in real life (via Insider). The pair first became friends after starring together in the seminal 1980 film "9 to 5." "And what can I say, I was smitten, and I said, 'I don't want to make a movie about secretaries unless she's in it,'" Fonda told Stephen Colbert of the making of the film in 2017.
Fonda is never shy about sharing her admiration for Tomlin, either. "I am fascinated by her," Fonda shared on "Jimmy Kimmel Live!" just two years later. "She always says something really funny. I cannot believe the funny-bone that she has, and I have loved her since the moment I saw her."
Given how much of a delight Tomlin is to work with — and how in demand she remains as a comedic actress — it was perhaps a surprise for some to see the actress guest starring on the hit procedural "NCIS."
Tomlin's kind words about guest starring on NCIS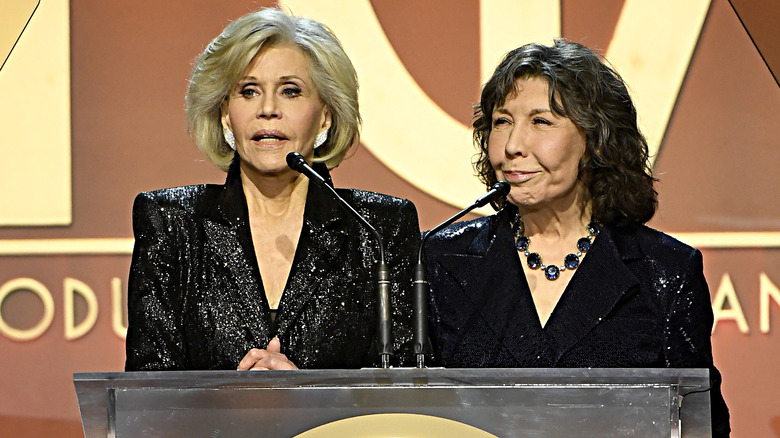 Frazer Harrison/Getty Images
For a fan of any TV show, it's always a delight when you get to learn more of a character's backstory, and meet the fictional characters who shaped them into who they are. In the case of Senior Field Agent Timothy McGee (Sean Murray), it's, at least in part, his grandmother, Penelope, portrayed by Lily Tomlin (via Cheat Sheet). Tomlin was introduced in a 2011 episode titled "The Penelope Paper."
"She's a scientist, she's very sharp. She was an admiral's wife for many decades before he died and of course she's the mother of McGee's father," Tomlin said. "'It's a really good part. I was very delighted to get it. And it's a wonderful company. They're a military family and they're very science-minded, so they're not overly emotional."
Tomlin also wasn't shy to lavish praise on her "NCIS" co-star, Sean Murray. "We had this opportunity and Sean Murray is so darling. He kills me," Tomlin continued (via Cheat Sheet). "When I'm doing scenes with him, he's just so intense and he's worried. It's kind of a breakthrough with [McGee]. His grandmother, my character, makes a connection with him and we both come to a new place. And [the 'NCIS' team is] a wonderful company."
Now that it's been 11 years, and with "Grace and Frankie" set to wrap in summer 2022, perhaps it's high time Tomlin reprises her role.