Meghan Markle's Response To Prince Charles' Wedding Day Offer Reportedly Left Him Surprised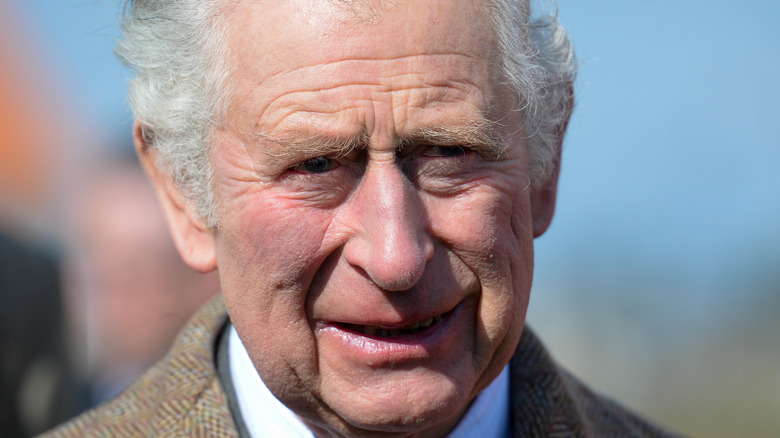 Finnbarr Webster/Getty Images
New information about Meghan Markle's wedding day sheds some light on the relationship between Markle and her father-in-law, Prince Charles. 
Royal fans will remember just how much drama Meghan's father, Thomas Markle Sr., created for her around her wedding day. At first, her father was going to attend the wedding and walk Meghan down the aisle. But one day before the wedding, Meghan took to Twitter and announced her father wouldn't be attending the wedding anymore. In the tweet, she explained that she has "always cared" for her father and hoped "he can be given the space he needs to focus on his health."
The explanation for Thomas' absence from his daughter's wedding was that he was recovering from a heart attack. Town & Country reports the "stress of being outed for staging paparazzi photos" is what led to his declined health. According to the Daily Mail, despite "pleas" from Prince Harry asking the media to leave his future father-in-law alone, Thomas was still photographed in an Internet cafe, a Starbucks, working out, and being measured for his wedding suit. 
Unfortunately for Thomas, CCTV caught the truth of what happened: He had actually set up the photoshoots with a paparazzi for money. Hours before the photos were set to go public, the Daily Mail says they and other media outlets received a letter from Thomas' representatives saying he was "suffering" from the media exposure he was receiving and said he "did not want to participate in photocalls or interviews."
This is what Meghan Markle said to Prince Charles when he made his wedding day offer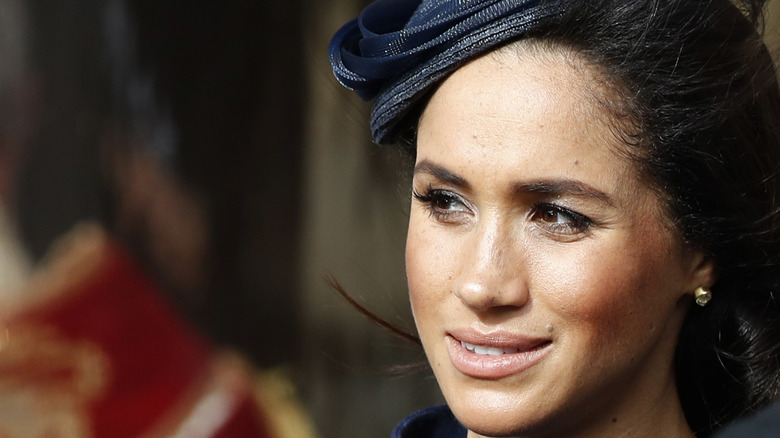 Wpa Pool/Getty Images
With Meghan Markle's father no longer able to walk her down the aisle, rumors swirled around who would escort the bride on her big day. According to Town & Country, there was speculation she would either fly solo or be accompanied by her mother.
However, it was Prince Charles who ended up escorting the bride — a request that came from Prince Harry himself. When Meghan and Harry got the news about Meghan's father's inability to attend the wedding, the couple was reportedly in tears, per The Telegraph. Despite their rocky relationship, Harry turned to his father for help. "I asked him to and I think he knew it was coming," Prince Harry explained during the BBC documentary, "Prince, Son and Heir: Charles at 70." He says his father's response was immediate, saying he would "do whatever Meghan needs." After Charles escorted Meghan, Harry even thanked his father, explaining in the same documentary that he felt his father had stepped up to be there for them.
A new biography, "Queen of Our Times: The Life of Elizabeth II," is giving fresh details on that iconic moment in royal history. In the book, which has been serialized in the Daily Mail, Robert Hardman explains that Meghan was "determined to make a grand entrance on her own" after it was clear her father wouldn't be attending the wedding. Meghan's response was, "Can we meet halfway?" That reportedly surprised Charles.
Since the wedding, Prince Harry and Meghan Markle have stepped down from royal duties and spoken publicly about how they felt about their relationship with the royal family.