Why Kristin Chenoweth Calls Herself A Runaway Bride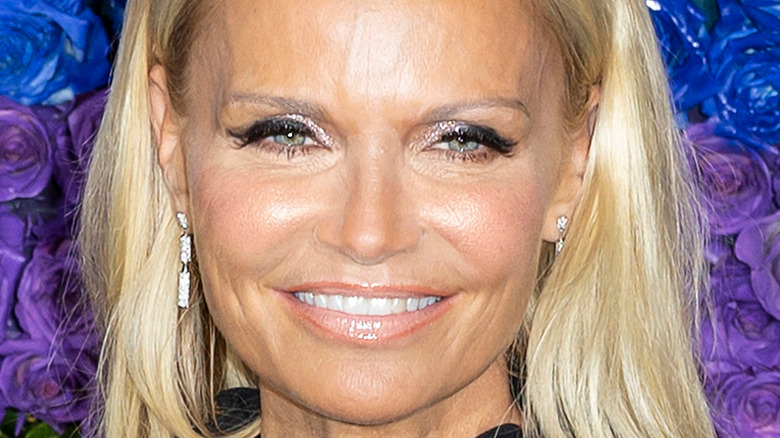 Ovidiu Hrubaru/Shutterstock
Broadway star, Tony winner, and sweet 'n' sassy actress Kristin Chenoweth is known for many things, but bride isn't one of them — unless you count the times she became a self-proclaimed runaway bride.
The pint-sized Oklahoman has led a storied career, first making a name for herself as a theater dynamo in shows like "You're a Good Man, Charlie Brown" and "Wicked" (via Broadway World), and soon after foraying into TV and film. Chenoweth has had roles in TV series like "Pushing Daisies" and movies like "Bewitched," earning her several awards and nominations.
Whether she's acting, harmonizing, or charming us with her Southern belle personality, it seems like there's nothing Chenoweth can't do. After leading a successful career for decades, the celeb got engaged to musician Josh Bryant, which for many may signal that she's ready to step away from the cameras and stages. But, if her history as a runaway bride tells us anything, that might not be the case.
Kristin Chenoweth is currently engaged for the third time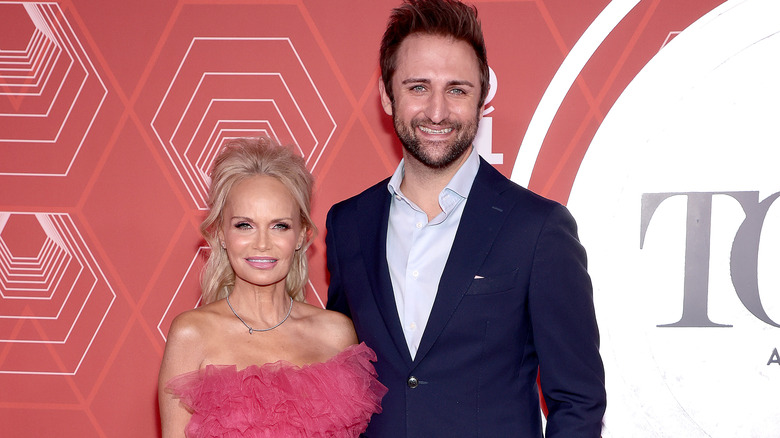 Dimitrios Kambouris/Getty Images
Kristin Chenoweth has called herself a runaway bride on numerous occasions, including in one 2014 interview with Redbook, saying, "I've been a runaway bride twice in my younger years, so I figure, if the person doesn't enhance your life, why do it?" Her comment reflects her two previous engagements, both of which fell through before she ever had a chance to say "I do."
Chenoweth doesn't feel ashamed of her stints as a runaway bride, though. In fact, she seems to have learned a lot about her needs, both professionally and personally, and how to prioritize them when choosing partners. She told CultureMap Houston, "I was born to do one thing: That's to entertain. I need someone who understands that because to take that away from me would be a sin. I feel complete, though I want a man to share that with. I am OK if it does happen, I am OK if it doesn't."
For this Broadway powerhouse, work will always be a priority and marriage is just the cherry on top. In an interview on "The Kelly Clarkson Show," when Chenoweth was just dating Josh Bryant, she explained, "Marriage ... hasn't been what's defined me or driven me, and for a long time I was shameful about it." These days, it's safe to say that this former runaway bride is living life on her own terms, getting engaged not because of shame, but because it's the right choice for her.