These The Bold And The Beautiful Stars Shared The Screen With Their Children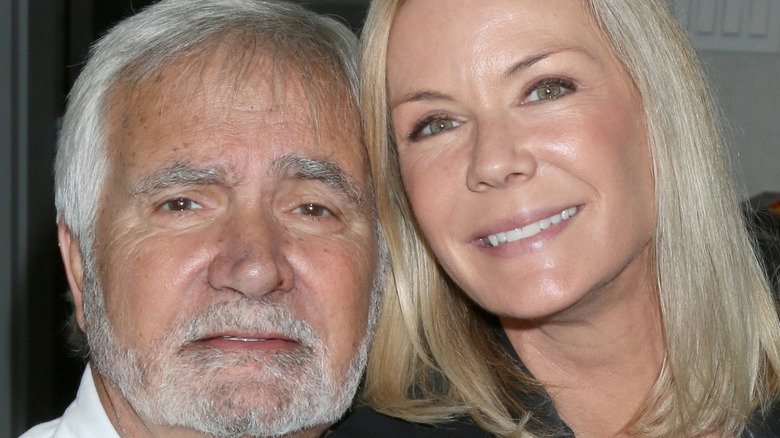 Kathy Hutchins/Shutterstock
Soap operas are often the place for actors with kids. It's steady work, the hours are typically consistent, producers are often understanding about school events and vacations, and many new moms are even able to take their babies with them to work, show them off on the set, and be with them whenever they are between takes.
Then come the soap opera performers who have the best of both worlds. The show decided to write their pregnancy into the storyline, so an actress and her characters have kids who are roughly the same age — at least until the magic of soap opera aging takes over and an actress has a five-year-old while a character has a teen. For some "The Bold and the Beautiful" actresses, their kids not only came to work with them, but worked with them, playing their on-screen child. Take a look at the lucky "B&B" ladies who got to share scenes with their own children.
The actresses who had their children play their children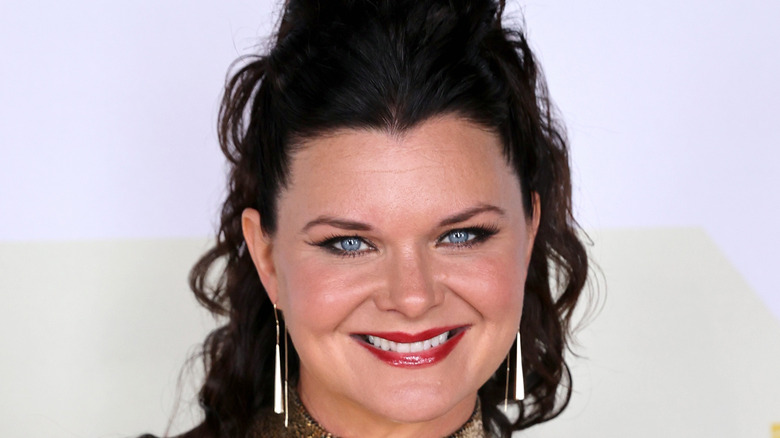 Kevin Winter/Getty Images
There have been a whole lot of births on "The Bold and the Beautiful" in the 35 years the half-hour CBS soap has been on the air and some actresses gave birth off-screen only to have their characters give birth on-screen.
Back in the 1990s, Lauren Koslow (Margo on "B&B," now Kate on "Days of Our Lives") had her son Zachariah play Margo's son, Mark, according to Soap Hub. Katherine Kelly Lang, who has played Brooke since day one when the soap premiered in 1987, has three adult children now, Zoe, Jeremy Skott, and Julian. It was Jeremy Skott who played a young Rick Forrester, last played as an adult by Jacob Young.
Most recently, Heather Tom's son, Zane, played Katie Logan Spencer's son, Will. After a few years when Zane was starting school, Tom chose for him to focus on that and Finnegan George became the new Will. However, when Zane spotted someone else in the role he was crushed.
"He was like, 'But I'm Will! I'm Will!'" Tom told Soaps In Depth. "I reached for the remote to turn the TV off, and I was like, 'You're right. You're Will. You are Will. But a different Will.' Then he turned to me and said, 'Why did you fire me from my job?!' I scarred him for life. He's going to be in therapy when he's 35 saying that his mom got him fired from his first job!"