Here's Why Joe Vs. Carole Star John Cameron Mitchell Hasn't Met Joe Exotic - Exclusive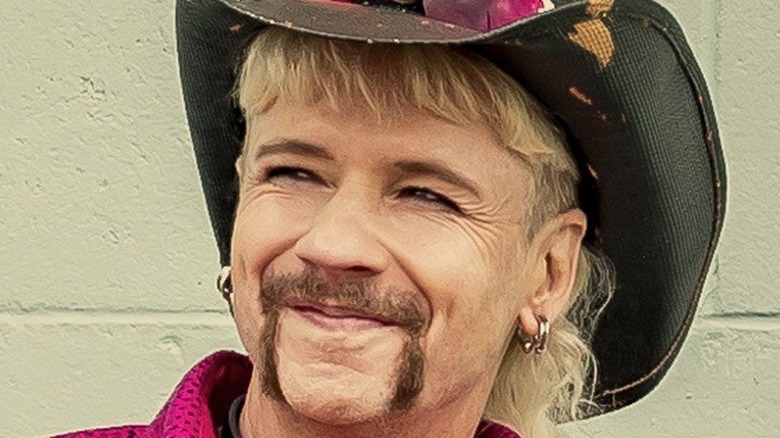 Mark Taylor/Peacock
Over the last few years, viewers have watched the fascinating story of the so-called Tiger King unfold. Yet, what started as a hatred of animal rights activist Carole Baskin has since turned into something even more ferocious than many of us could have ever imagined. Exotic now spends his days in the same place his own tigers once called home — behind bars — as he serves a prison sentence after being convicted of sending two separate hitmen after Baskin, per AP News.
Actor John Cameron Mitchell studied this entire backstory in detail in order to portray Joe Exotic properly in "Joe vs. Carole." "[Exotic is] this very complex character who had empathy for people, but also needed to be in charge, needed to be the center of attention," Mitchell explained during an exclusive interview with The List. "And ultimately, was so defensive and so sensitive to attack, that he became an attempted murderer."
While Mitchell spent an entire month studying the intricacies of Exotic, the actor has never gone out of his way to meet the Tiger King since being cast as the character. "I mean, he's so manipulative that it's just not a good idea," Mitchell told us.
John Cameron Mitchell didn't want to have to pick a side in the famous feud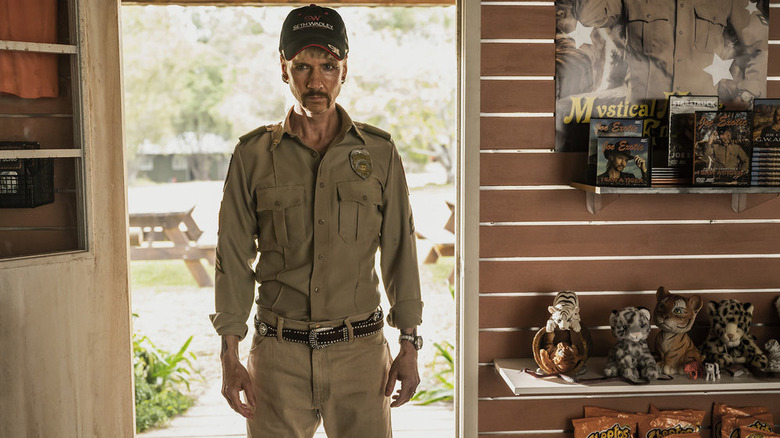 Mark Taylor/Peacock
John Cameron Mitchell isn't the only one who thought visiting Joe Exotic in prison would be a horrible idea. It turns out, the entire production team was in favor of leaving the feline lover alone. "In fact, they encouraged us not to, because we also don't want to be on anyone's side," Mitchell told The List. With the actor not being able to successfully choose a "side" to take in the famous feud of Joe vs. Carole, he was left with the task of humanizing the character in a way that audiences have yet to see until now.
Even while the actor now feels as though he understands what the Tiger King has gone through, it still seems as though Exotic still isn't too happy to see someone else playing him on screen. "Later he's like, 'John Cameron Mitchell's going to make me look like a flaming f**' is what he posted," the actor laughed. "And my response was a painted nails emoji. I'm like, 'Honey, girlfriend. You're already there.'"
All eight episodes of "Joe vs. Carole" are available to stream now on Peacock.