Royal Experts Discuss The Impact COVID-19 Had On The Queen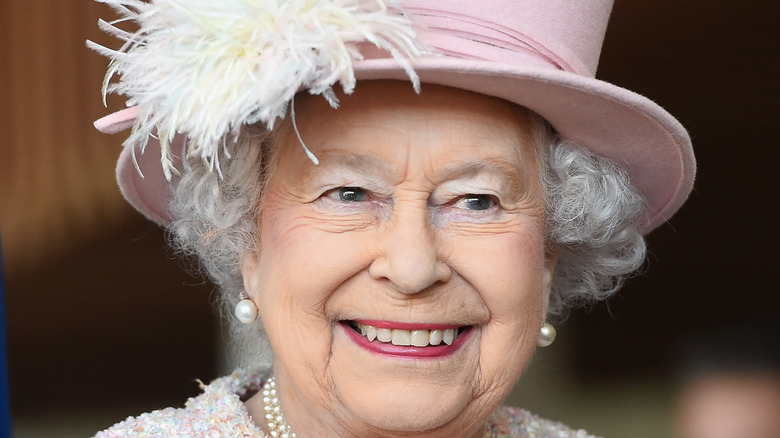 Stuart C. Wilson/Getty Images
February was a tumultuous month for Queen Elizabeth. At the beginning of the month, she commemorated 70 years as queen. To highlight the rarity of this achievement, The New York Times reported that only three other royals in history have served over 70 years.
Two weeks after the celebratory news came the worrying information that the queen had tested positive for COVID. The palace mentioned she was having "mild, cold-like symptoms," and said she would be continuing "light duties" and canceling virtual meetings (via CNN). Although the queen is vaccinated, the world was understandably worried since she's 95 years old. Concerns about the monarch's wellbeing had made headlines before, such as during her hospital stay in the fall, per The New York Times.
Even though she's a highly visible public figure, CNN reports that royals aides are cautious about the information they release about the royal, citing her family's right to privacy and confidentiality in health matters. Fortunately, as the days passed, the queen slowly reentered public life, beginning with two virtual appearances in early March, per People. At this same time, Town & Country reported that Prince Charles made a public appearance and reassured audiences that his mother was doing well. As further evidence of her recovery, the queen invited her family for an outdoor visit at Windsor Castle. Prince William, Kate Middleton, and their three children were joined by Princess Beatrice and her daughter, per Vanity Fair. 
But has Queen Elizabeth's bout with COVID had any lasting effects?
Queen Elizabeth has recovered and is back in the public eye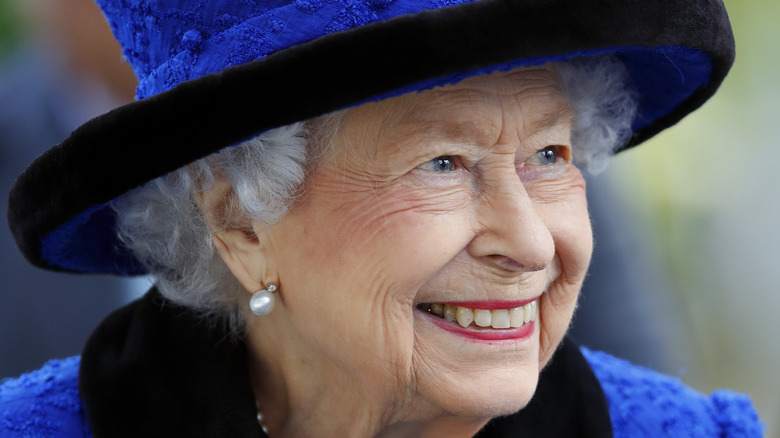 Max Mumby/indigo/Getty Images
Queen Elizabeth marked her return to public life with her first in-person meeting on March 7. According to The Hill, Canadian Prime Minister Justin Trudeau met with the queen and said, "She was as insightful and perspicacious as ever." Photos show Trudeau laughing as the queen is speaking animatedly. Royal author Phil Dampier told the Daily Mail, "The fact she is well again gives hope that she will be able to fully enjoy her Platinum Jubilee celebrations later in the year."
To celebrate the Platinum Jubilee milestone, the U.K. is holding a year's worth of celebrations, including a special four-day holiday in June. Dampier said, "She may be suffering from stiffness in her legs and hips, but it will be wonderful to see her enjoy The Derby, Trooping the Colour and all the other events in June."
Speaking of the queen, another royal insider told People she "is stoical and mentally strong." After 95 years, she has accumulated a depth of wisdom and gotten through many difficulties in life. As she deals with health challenges, the monarch also relies on her sense of humor. Although she didn't have her walking stick at the meeting with Trudeau, when she does use it, the queen has made light of the situation by remarking, "Well, as you can see, I can't move" (per the Daily Mail).