The Group Machine Gun Kelly Wants To Perform At His Wedding To Megan Fox May Surprise You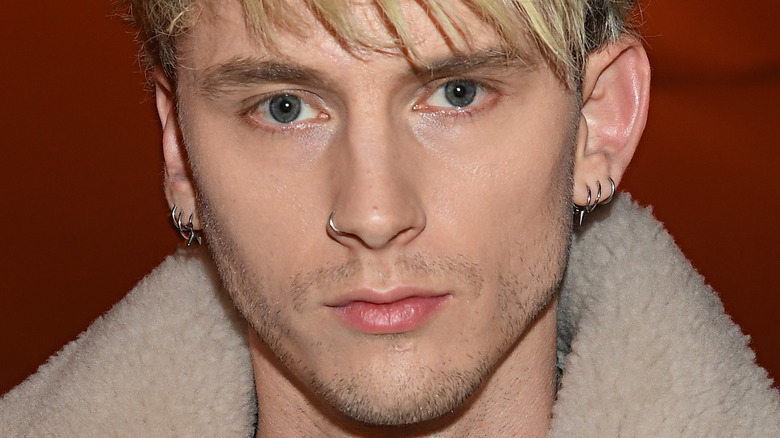 Pascal Le Segretain/Getty Images
Megan Fox and Machine Gun Kelly's relationship has been a whirlwind from the beginning. They went from being a casual item to America's most talked about couple in a matter of weeks (via Us Weekly). A source close to the pair explained how it all started, "They started off as friends and their relationship grew from there. Megan thinks MGK is a really cool guy and their relationship turned more romantic."
Things moved quickly for the couple after that, and they recently announced their engagement on social media (via People). While their unusual relationship may seem short to most people, they had reportedly talked about getting engaged for quite some time before it finally happened. A source told People that no one was surprised when MGK popped the question while the two were on vacation in Puerto Rico.
"They had been talking about it for a while," the source said. "For those two, it was very much a love at first sight situation. They spend every waking second together," adding, "They are always together for each other's professional and personal events."
Now, Kelly and Fox are starting the wedding planning process, and the musical guest they want to perform at their nuptials may surprise you.
Machine Gun Kelly has a boy band in mind for the big day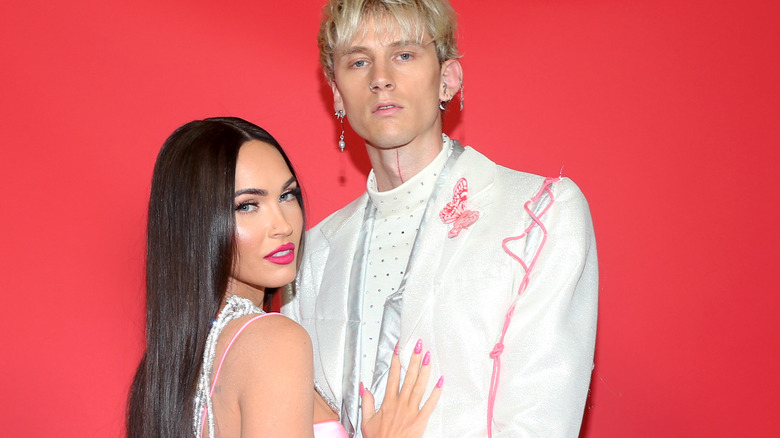 Phillip Faraone/Getty Images
As it turns out, Machine Gun Kelly has big ideas for his special day with Megan Fox. More specifically, he has one particular musical guest in mind to attend the wedding. Apparently Kelly is a huge fan of the group BTS, and he recently dished to Ellen DeGeneres on "The Ellen Show" that he thinks he has a good shot of getting the group on his guest list (via YouTube).
The comment came during DeGeneres' "Burning Questions" segment. When asked about boy bands, Kelly said, "Which boy band am I going to know the most songs of? For sure, NSYNC." He added, "But which boy band do I surprisingly know all these facts about? BTS."
When DeGeneres asked him about which boy band he'd want to see play on his big day, Kelly replied that he'd like to see BTS. He said, "I met them at the Billboard Awards, they were, like, stoked to meet me. I think I have a better chance of getting BTS to come," [than NSYNC].
Time will tell if Kelly can make it happen!