Royal Expert Reveals What Harry's Relationship With William And Charles Is Like Today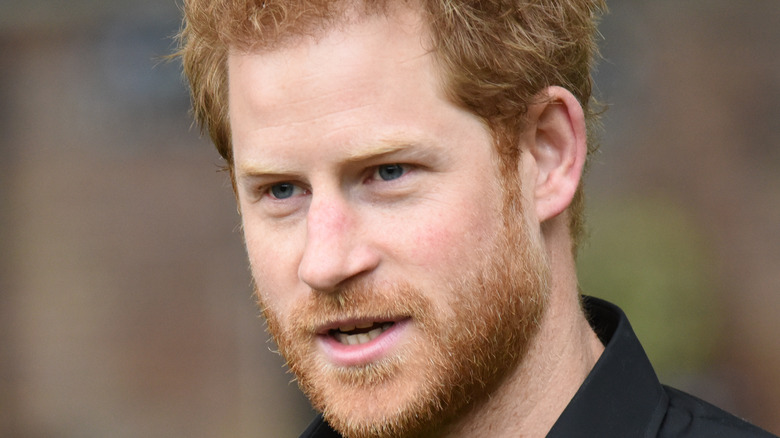 LINGTREN.COM/Shutterstock
Since Prince Harry and his wife, Meghan Markle, left their royal duties behind and later sat down for a bombshell interview with Oprah Winfrey in March 2021, Prince Harry's relationship with other key members of the royal family has reportedly been strained. Prior to stepping back from his royal duties, Prince Harry enjoyed a fairly close relationship with his father, Prince Charles, whom he often worked alongside while carrying out royal duties (via Insider). That all appeared to change shortly before Prince Harry stepped back from his royal duties in 2020. While speaking with Winfrey, Prince Harry revealed that Prince Charles had stopped returning his calls just before he announced that he would be stepping back from royal life.
Prince Harry's relationship with Prince William also suffered with his admissions in the 2021 Oprah Winfrey interview — and move to America. An inside source told Us Weekly that Prince William felt blindsided by Prince Harry's announcement that he was quitting his royal duties. "There's still a rift between the two brothers," the source said. "It's sad because when they were younger, William would be the first person Harry would go to with big news like this. William is incredibly hurt, but at the same time he has his own family to focus on and is trying to move forward with his life."
Now, perhaps more than ever, people wonder what Harry's relationship is like with his brother and father.
Prince Harry is allegedly close with Prince Charles again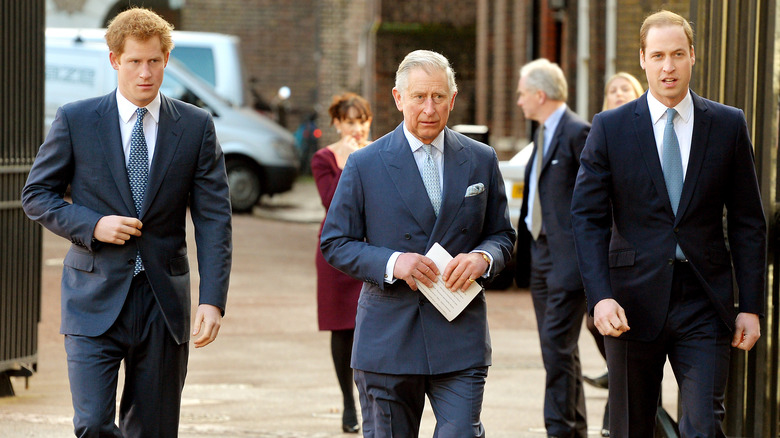 Wpa Pool/Getty Images
In an article she wrote for The Telegraph about Prince Harry and Meghan Markle's event-filled year, royal expert Camilla Tominey revealed that Prince Harry has reportedly mended his relationship with his father, Prince Charles, but has yet to patch things up with Prince William. "As the Queen has always said, they remain much loved members of the family but it's not been easy. It's hard enough for any family to get along but when such intimate details are made public on prime time TV? It's difficult to put that genie back in the bottle," a royal source told The Telegraph regarding Harry's relationship with Prince William. Here, Prince Harry's statement about Charles and William being "trapped" in the royal family during his interview with Oprah Winfrey in March 2021 is being referenced.
In the past few months, Harry and Charles have reportedly been having constructive conversations over video calls in order to rebuild their relationship. A source close to the pair revealed to The Mirror in January that, despite headlines claiming that the pair had maintained strained relations, Harry and Charles were on their way to building a stronger relationship. "The Prince of Wales has spoken to his son frequently in recent months. He loves him very much, as he does both his children, and he looks forward to them being able to spend time together in the near future," a source told The Mirror.