What Jujubee Really Thinks About The RuPaul And Pearl Controversy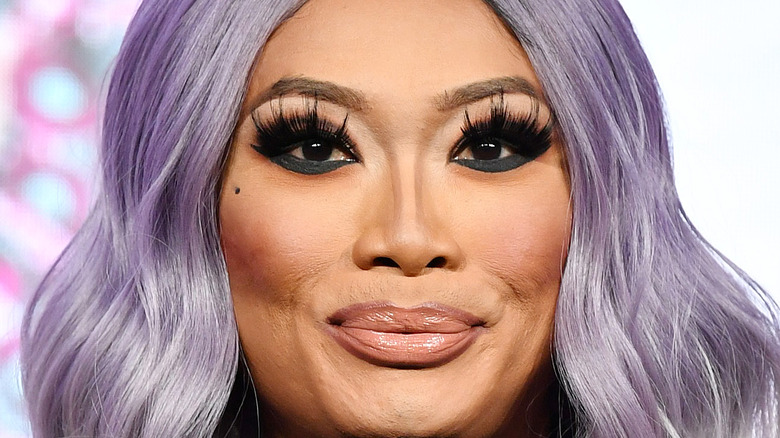 Amy Sussman/Getty Images
Jujubee is one of the most recognizable drag queens in the herstory of "RuPaul's Drag Race." She got her start on Season 2 of the show, followed by a run on the first season of "RuPaul's Drag Race All Stars." She'd return to the screen for another shot on "All Stars" Season 5, where she lost the crown to Shea Coulee (via Metro UK).
She recently starred on the new spin-off show " RuPaul's Drag Race UK vs. the World." However, she didn't receive the warm response from fans that she usually does (via TVLine). After she was chosen to stay over another fan-favorite contestant, fans were not happy with her. She told the outlet, "Everybody wanted me to be eliminated that night; they wanted me to go," adding, "I don't think the fans really want me to win this. To some of them, I've taken space that they feel belongs to other queens who they love."
Whether or not you love Jujubee, you have to admit that she has the most "Drag Race" experience in herstory, competing on four separate seasons of the show. She knows RuPaul well, and as a result, weighed in on one of the most notorious feuds between a former "Drag Race" contestant and Ru himself.
She weighed in on the conflict between Pearl and RuPaul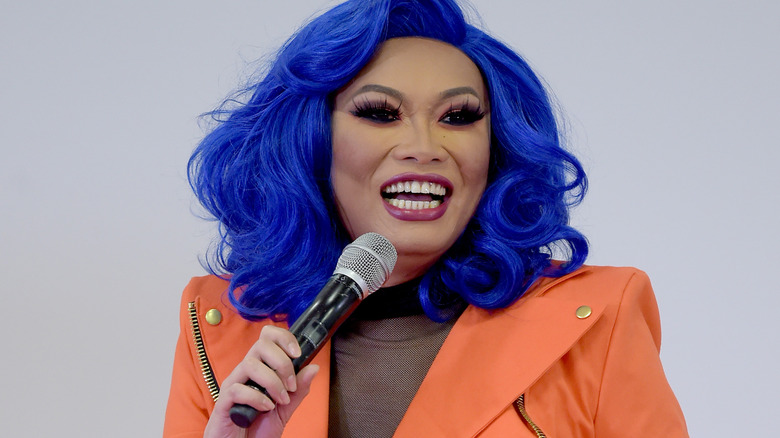 David M. Benett/Getty Images
During Season 7 of "RuPaul's Drag Race," RuPaul very publicly clashed with a contestant. Pearl, who made it to the final three that season, and RuPaul had one of the most awkward moments in the show's herstory, which ended with Pearl asking if there was something on her face because of the way Ru was looking at her (via CheatSheet).
Pearl ultimately told her side of the story on an episode of the web show "Hey Qween." She said that she previously had a less-than-pleasant encounter with the show's host during filming.
Pearl recalled, "I turned to RuPaul and said, 'Oh my god, thank you so much. It's such an honor to be here, such a pleasure to meet you, you have no idea.' Just giving her everything I ever wanted to say to her," adding that RuPaul didn't appreciate the offer. "She turned to me and she said: 'Nothing you say matters unless that camera is rolling," Pearl continued (via Pink News UK).
When asked about the interaction, JuJuBee told Gay Times UK, "I saw the interview with Pearl, and it made me kind of wonder if it was a misunderstanding, because I just feel like I know RuPaul on a completely different level, and there's so much respect there." She added, "I worked with Ru on 'Drag U,' and I would see him roller skating during lunch, and she'd be like, 'Hey girl!' We joked around a lot." Finally, Jujubee said, "I experienced something completely different from Pearl, and I feel bad about that. I'm sorry, girl."