The NCIS Episode That You Forgot Taye Diggs Starred In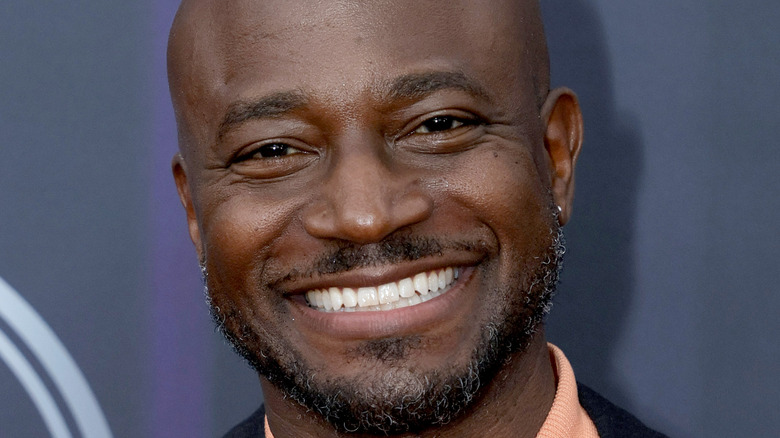 Michael Loccisano/Getty Images
Taye Diggs has a career stretching back decades, but it's only recently that more widespread audiences are beginning to pay attention to him. As Ebony argued, in an interview with Diggs, the actor "is singlehandedly bringing back the Black romantic comedy" thanks to the one-two punch of "Baggage Claim" and "Best Man Holiday," which were released just a few months apart in 2020. As Diggs deadpanned, "Suffice it to say, I'm just happy to be working," adding, "I think it was just the luck of the draw that these two movies came through for me back to back." 
Nowadays, the in-demand performer has different priorities when it comes to accepting roles, admitting that, because of his son, "Location is always a factor because I want to be as close to my family as possible." Otherwise, he's always drawn to parts that challenge him, particularly if it's a character Diggs hasn't portrayed previously. "People are used to seeing me kind of playing the straight man, right down the middle; the character that gets the girl in the end or that everybody likes. Very rarely do I get to play guys outside that realm," he acknowledged. 
Diggs's role in "NCIS" certainly fell into that category, but it also gave the talented star the opportunity to flex other muscles by showcasing his singing ability, too.
Taye Diggs showed off his singing chops on NCIS
Announcing Taye Diggs would play a pivotal role in the bumper 300th episode of "NCIS," Entertainment Weekly confirmed his character was a Marine struggling with PTSD whose enrollment in a music therapy program, while in rehab for injuries sustained during an attack, proves crucial to Gibbs' (Mark Harmon) ongoing murder investigation. Of casting Diggs in the role, executive producer Gary Glasberg shared, "For our 300th episode, we needed a guest actor who could proudly portray one of our nation's wounded warriors as well as participate in a very touching musical performance."
Glasberg added, "This emotionally charged role is tailor-made for Taye Diggs, and we are so thrilled and honored to have him join us." In a chat with TV Line, Glasberg reiterated the need to find "somebody with some real musical chops," describing Diggs' performance in the episode as "beautiful." The recovering sniper is the sole survivor of a horrifying attack, but Gibbs needs him to revisit that tough time in his life to solve the case. Glasberg told TV Guide, "The two of them sort of learn from each other" after connecting on a deeper level.
All eyes were on Diggs's musical performance, though, which didn't disappoint. Considering he's a Broadway vet, it shouldn't really have been that surprising.