Valerie Bertinelli Gets Real About Body Image Struggles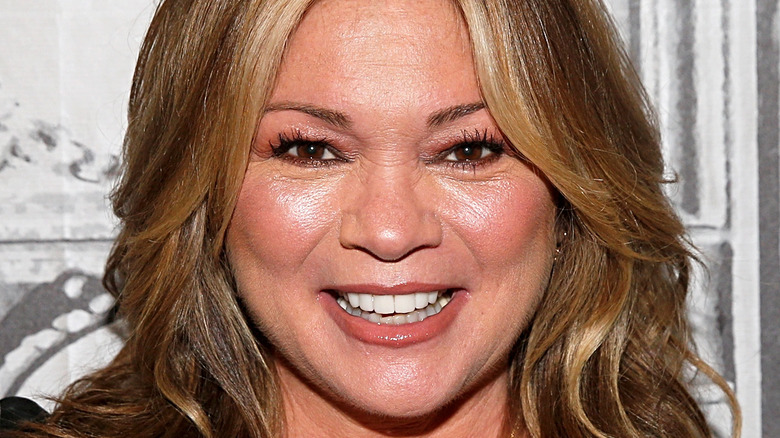 Dominik Bindl/Getty Images
Valerie Bertinelli first rose to fame as a young, bubbly sitcom sweetheart in the 1970's and 1980's, who won over viewers with her spunk and radiant personality. Since then, she hasn't strayed far from the public eye. The star made headlines for marrying rock n' roll legend Eddie Van Halen, though they split in 2001 and finalized their divorce five years later, according to The Sun. Per IMDb, Bertinelli also starred on the set of "Hot in Cleveland" and launched her own cooking show, "Valerie's Home Cooking."
Bertinelli — who released a new memoir titled "Enough Already: Learning to Love the Way I Am Today" — has never been afraid to talk candidly about her personal life and inner struggles. One such struggle that has followed her throughout her career revolves around weight and body image. The negativity surrounding her body has often been brought on by tabloids and body-shamers, dating all the way back to when she was at school. In an interview with People, Bertinelli recalled one of the earliest occasions in which she became aware of her body, when "a teacher patted me on the belly and said, 'You might want to keep an eye on that.'" After all these years, body image is still a tough topic for the actress. As of 2022, she is continuing to speak out about her views on her body and how it affects her self-confidence.
Valerie Bertinelli's body image issues are still a work in progress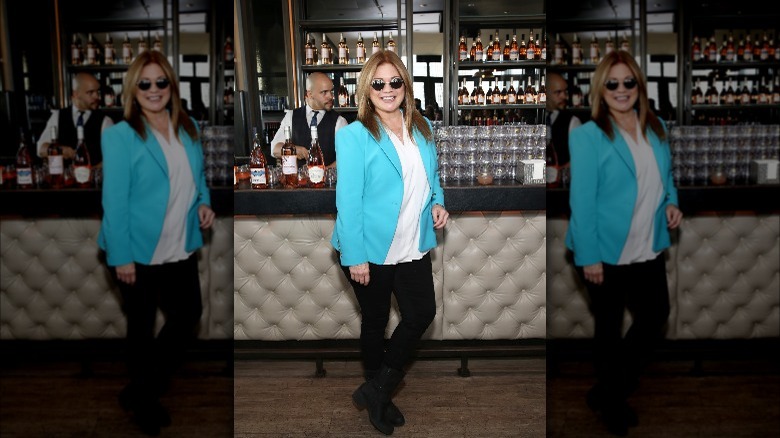 Monica Schipper/Getty Images
Valerie Bertinelli has taken to social media multiple times to open up about body image. Case in point: In a video posted to Instagram in December 2021, Bertinelli appears visibly upset, though trying to maintain composure, as she turns her smartphone camera on herself while out in the rain. In the clip, she says, "...I'm doing my best to distract my mind from spiraling to a place of self-loathing because I saw a picture of myself today that made me want to do that. I am not where I want to be right now. Body wise, I don't know if I ever will be."
The video is incredibly raw and honest, following footage she posted months earlier, when Bertinelli fired back at Instagram commenters who criticized her weight. However, the former Jenny Craig spokeswoman understands that the number on the scale doesn't determine her self-worth. After losing ex-husband Eddie Van Halen in 2020 and juggling a number of projects, like her cooking show and memoir, the actress reflected on what truly matters when it comes to her health and well-being. "I gave up the d*** scale," Bertinelli told People in January 2022. I haven't weighed myself since I finished writing [my] book... Every time I want to get on the scale, I think, 'Why would you do that Valerie?' Because it's not about the number. There's not going to be before and after photos. Whatever happens, happens," she added.