Valerie Bertinelli Claims Her Relationship With Eddie Van Halen Is Far From Over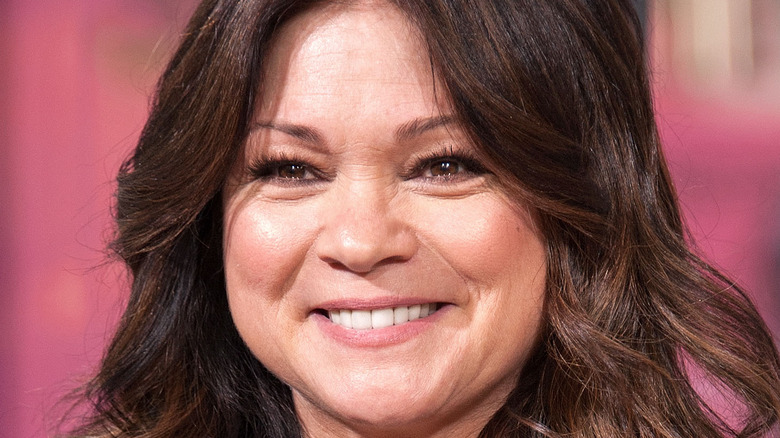 D Dipasupil/Getty Images
Valerie Bertinelli has been very open in sharing her grief about the death of her ex-husband, rock legend Eddie Van Halen, who died in October 2020 following a long battle with cancer. The couple shared one son together, Wolfgang. Bertinelli was with Van Halen when he died.
"I loved Ed more than I know how to explain," she told People. "I loved his soul." Bertinelli wrote about their relationship in her new book, "Enough Already: Learning to Love the Way I Am Today." In it, the "Hot in Cleveland" actress also revealed her ex-husband's last words to her inside the pages of the memoir. "'I love you' are the last words Ed says to Wolfie and me," she wrote (via People), "and they are the last words we say to him before he stops breathing."
Following Van Halen's death, Bertinelli took to Instagram to pen an emotional tribute to her former husband, whom she remained close with following their divorce in 2007. "40 years ago my life changed forever when I met you. YOu gave me the one true light in my life, our son, Wolfgang. Through all your challenging treatments for lung cancer, you kept your gorgeous spirit and impish grin. I'm so grateful Wolfie and I were able to hold you in your last moments. I will see you in our next life my love," she said.
Now, the actress is elaborating on her words.
Valerie Bertinelli says she'll live more lives with Eddie Van Halen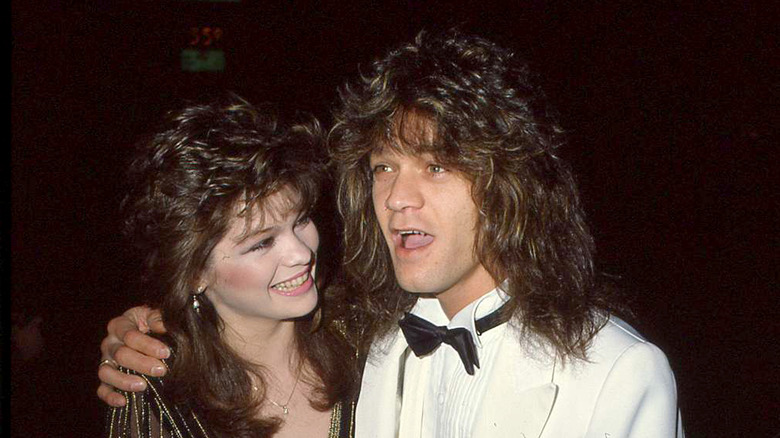 Kevin Winter/Getty Images
Valerie Bertinelli recently sat down for an interview with Yahoo Entertainment as she opened up about her new book in the outlet's "Under the Covers" celebrity book series. The "One Day at a Time" star talked about the themes present in her new memoir, including the death of her ex-husband, Eddie Van Halen. Bertinelli spoke candidly about some of her last moments with the rocker, revealing a few of her parting words to the man she loved for decades.
"Some of the last words I said to him [are], you know, 'Maybe next time. Maybe we'll get it right next time,'" she revealed. Bertinelli then went on to elaborate on the meaning behind those words, revealing that she feels she has lived past lives and will live future lives, with Van Halen. "I really do believe that this is not the first time nor will it be the last time that I spend a lifetime with him," she said.
The actress also admitted that she felt that Van Halen had visited her since his death. "I was drifting in that half-asleep, half-awake place when I sensed a presence in the room. I opened my eyes and there, through the darkness, was Ed," she wrote in her memoir (via Yahoo Entertainment). "Looking at me. With that Cheshire cat grin of his."
Bertinelli's book also touches on her career and body image issues and is currently available for purchase.