The Chicago Fire Episode You Forgot Brian Baumgartner Starred In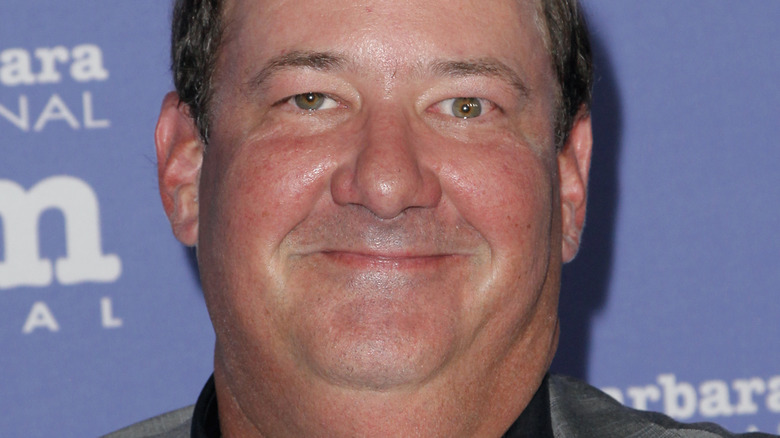 Tibrina Hobson/Getty Images
Brian Baumgartner might not be a name you recognize right off the bat, but you'll definitely know his face. The beloved character actor has enjoyed an extensive career on the small screen, appearing in the likes of "Arrested Development," "Criminal Minds" and "Melissa & Joey," but regardless of what the future holds for him, it's safe to say Baumgartner will forever be synonymous with Kevin Malone, the resident chili aficionado on "The Office." 
Kevin is so popular with fans to this day that the actor earned an incredible $1 million on Cameo (via Twitter) a whopping seven years after the hit show ended. The unfailingly humble star told Cheat Sheet, "I don't feel like it's about me. It's about a connection one person wants to have with another person." There's an everyman quality to Baumgartner that makes him super approachable, but also allows the actor to disappear into roles. 
As a result, you may have forgotten he appeared on "Chicago Fire" at one point — and that Baumgartner played completely against type, no less. 
Brian Baumgartner played a sleazy lawyer on Chicago Fire
Brian Baumgartner was notably featured in a Season 5 episode of "Chicago Fire" entitled "That Day." Per Outsider, the "Office" fan favorite played a high-powered attorney, who gets on the wrong side of Dawson (Monica Raymund) when he shows up at the scene of a car accident she was involved in and starts taking photos and asking too many questions, clearly with the intention of milking the situation for all it's worth. The role was a major change from the lovable Kevin, but Baumgartner evidently had a great time, sharing a behind-the-scenes shot to Instagram alongside his admiration for everybody on set.
Although many actors would be annoyed to still be known for the same role years after they were done playing it, Baumgartner welcomes the attention. "I think Kevin Malone is a man of some unique skills, who is misunderstood in a way," he told Today. "His childlike sensibility fits into the rest of the ensemble of 'The Office' very well. I had such a blast playing him and continue to be delighted by how fans react to him." 
However, the actor also shared that he's the least like his onscreen character out of everybody who appeared with him on "The Office." As Baumgartner shared, "I loved his ability to be in the moment. I used to say he has no memory of what happened before or any ramifications for what might happen in the future."