The One Aspect Of Chicago Fire That Is Totally Unrealistic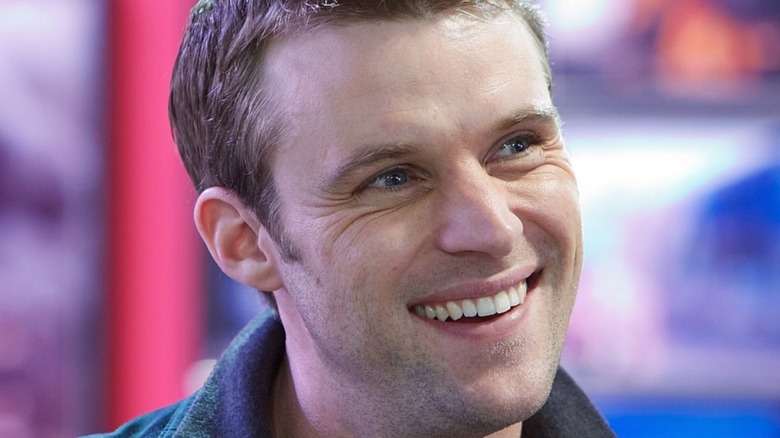 Jeff Schear/Getty Images
Once you're pulled into Dick Wolf's "One Chicago" universe, there's no way out. Whether you're an avid viewer of NBC's drama-packed franchise (which includes "Chicago Fire", "Chicago P.D.," and "Chicago Med") or an occasional watcher, you'll find it increasingly difficult to not become invested in the lives of these fictional first responders. It all started with "Chicago Fire," but spinoffs "Chicago P.D." and "Chicago Med" also struck gold with their intricate storylines and even more complex characters. 
Of the three, "Chicago Fire" is often hailed as the most realistic. In one Reddit thread, fans agreed that the fire fighting show does a great job portraying high intensity moments. Per Firehouse, when the show first premiered back in 2012, Chicago firefighters immediately praised the show for its authenticity. Firefighter David Gates told news station WMAQ-TV that it "portrays what firefighters do in a good light and what our work is all about." This is high praise from the people who do it day in and day out.
But as much as "Chicago Fire" does its best to portray real-life situations, it doesn't always get things right.
The design for the breathing apparatus that the firefighters wear is way off
The attention to detail in "Chicago Fire" is exquisite. On top of the extensive training that the cast goes through, per Showbiz Cheat Sheet, the firefighting series regularly features actual equipment used by real firefighters to make it as believable as possible. In April 2018, fire safety brand 3M Scott Fire & Safety tweeted a shoutout to actor Joe Minoso's character Joe Cruz for wearing the Air-Pak X3 Pro SCBA (Self Contained Breathing Apparatus), which are used to supply firefighters with breathable air.
However, there are times where the gear used in the show makes the series seem unrealistic, namely the same Scott Air-Pak used by the  firefighters in the show. Veteran firefighters took to the Firehouse forum to share their skepticism over the SCBA. One user questioned if the face piece was purely cosmetic, writing, "So what is wth the funky face pieces on the Scott masks? Is this a new mask I haven't seen yet or something custom made for the show so you can see the actor's face?" Another user surmised that the masks seemed standard, but may have been missing the nose cup.