Why Valerie Bertinelli Thinks TV Land Made A Mistake Canceling Hot In Cleveland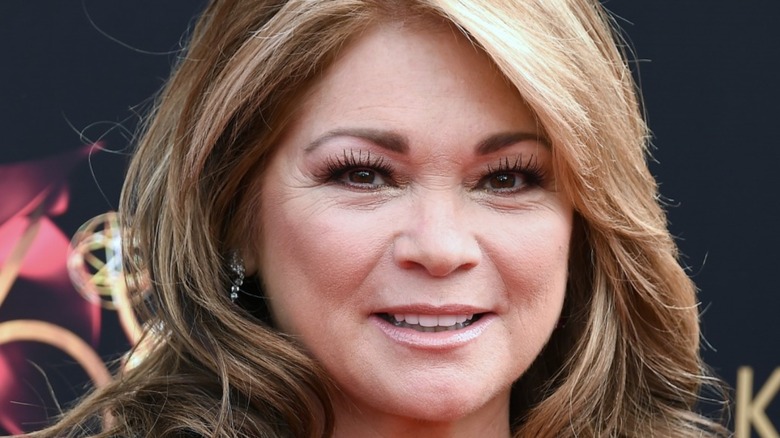 Gregg Deguire/Getty Images
TV Land's "Hot in Cleveland" was a rare treasure that's still worth the watch, even after being off air for years. In its six seasons, audiences got a chance to grow and laugh with its leads Valerie Bertinelli, Jane Leeves, Wendie Malick, and Betty White. According to Showbiz CheatSheet, it was TV Land's most successful scripted show. Yet, that didn't stop the network from cancelling the comedy 4 years after its 2010 debut, with its final episode airing in June 2015, per TV Line.
Fans weren't the only ones devastated by the end of the hit series. In fact, The Wrap reports that Valerie Bertinelli is still very vocal about the network's decision years later. While attending the Food Network panel at the 2019 Television Critics Association press tour, Bertinelli allegedly voiced her frustration with TV Land and said that canceling "Hot in Cleveland" was "the stupidest thing they ever did".
TV Land's 2014 cancellation of "Hot in Cleveland" was a missed opportunity. The series put women in their late 40s and 50s at the center, per TV Guide, and explored how they navigate the dating scene in Cleveland. The social commentary that the premise of the comedy made on older women in Hollywood was incredibly relevant to the entertainment industry's practices today.
Hot in Cleveland opened up timely conversations on Hollywood's treatment of women as they age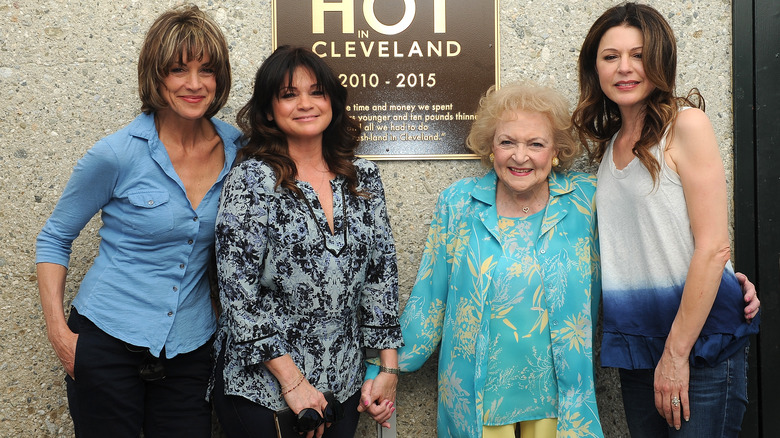 Joshua Blanchard/Getty Images
On "Hot in Cleveland's" casting choices, HuffPost opined that "with age comes excellence." During a November 2014 appearance on HuffPost Live, series co-lead Wendie Malick applauded the show for casting women over 40 — a rarity on network TV. "It was kind of a wasteland out there," she admitted. "I don't know of any other show where they were asking [for] women over even 40. They were going so young with all of these shows, and there were so few shows about women. And the fact that they were going to create something with four women leads was shocking in and of itself."
Over the years, other stars have shared their personal struggles with being cast in lead roles after hitting a certain "age benchmark." In a July 2021 interview with CBS News, "Thelma & Louise" star Geena Davis commented on the lack of opportunities given to female actresses in their 50s. When asked by the news outlet if it's "gotten better for women in their 50s and beyond," Davis gave a resounding no. She pointed out the glaring imbalance in the roles held for older women versus older men.  "No, no," she started, "No, it hasn't. It's much different for female actors past 50 than male actors past 50. The majority of female characters, I believe, are in their 20s, and the majority of male actors are in their 30s and 40s."