Sarah Drew Discusses Lessons Learned On Grey's Anatomy - Exclusive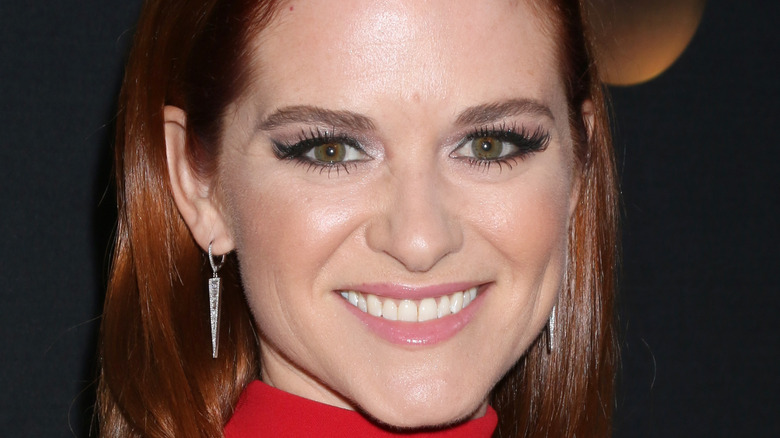 Kathy Hutchins/Shutterstock
Before Sarah Drew began tackling roles in Lifetime movies like "Stolen By Their Father," she spent several years scrubbing up for surgery on the set of "Grey's Anatomy." Drew starred on the incredibly popular television show from 2009 until 2021 (via IMDb). She portrayed Dr. April Kepner, a young surgical resident who's trying to find her footing in the world of medicine. 
Throughout her time on the show, Drew was able to grow and learn as an actress and as an individual. During an exclusive interview with The List, she discussed some of the most important lessons she learned on "Grey's Anatomy."
The actress said her time on the series helped her grow because it was "such a collaborative environment," and she was often invited to provide her input as to how she thought Dr. Kepner should develop as a character. "It was the first time I'd ever really felt like I had a voice as an actor," Drew said during the conversation. She went on to detail how she gained confidence and courage through this collaborative atmosphere, and she also divulged what she learned from watching her co-star, the brilliant Sandra Oh.
She learned important lessons from Sandra Oh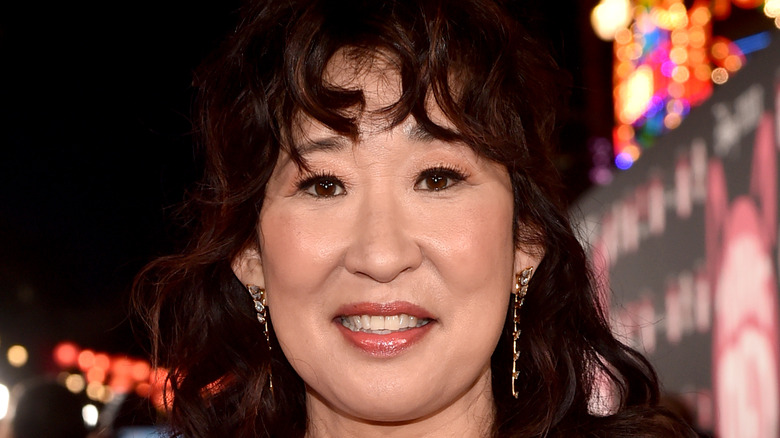 Alberto E. Rodriguez/Getty Images
During her time on the set of "Grey's Anatomy," Sarah Drew learned several important lessons from watching and interacting with her co-star Sandra Oh. Drew was new to the idea of open collaboration on set, and she discovered how to navigate the waters by observing how Oh led from a place of confidence and kindness. "I had incredible people I was watching do that. Like Sandra Oh. Gosh, she's so amazing. She's just so amazing," Drew said.
She added, "And it's not just that she's a phenomenal artist and actor, but she's so smart. She's so prepared, such a pro, always so positive on set, but also a huge collaborator." Drew discussed how she watched the way Oh would interact with the writers and producers of "Grey's Anatomy" and questioned whether she would be allowed to do that someday as well.
"Because it just felt like they had this beautiful back and forth relationship where they were all figuring it all out together. So, I had wonderful examples of that as well." She continued to praise Oh by saying, "Every set is better when she's on it." The Lifetime star then went on to talk about her positive experience on the show following these important lessons and observations.
Drew spoke highly of the positive atmosphere on set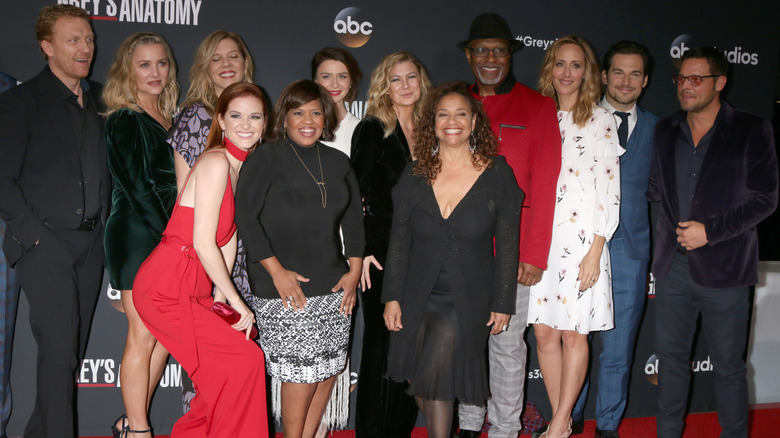 Kathy Hutchins/Shutterstock
Speaking exclusively with The List, Sarah Drew praised the cast and crew of "Grey's Anatomy" and credited her time on the show as a major boost of confidence in her career. "You could've just as easily been on a set where an actor has an idea and they're just completely shut down and told to sit down and do your job and stop interfering," Drew said. Fortunately, that wasn't the case with "Grey's Anatomy."
Drew elaborated, "We always had a voice. I developed so many beautiful relationships with the writers over there because I was constantly getting in there and being like, 'Oh my gosh, I love this. What if we also did? Or what about this?' It was really beautiful, really collaborative." The actress mentioned that the show's writers were grateful to have a cast who cared so much about their characters and wanted to contribute to their development.
Drew sweetly summarized the most crucial thing she learned on "Grey's Anatomy," saying that level of investment is something she carries "everywhere I go." She added, "I'm very collaborative on every set, whether I'm a director, or producing, or starring, or a more supporting role. Every place I go, I bring that with me."
"Stolen By Their Father" is airing now on Lifetime.