Camilla Parker Bowles Reveals The Long-Term Impact COVID-19 Is Having On Her Health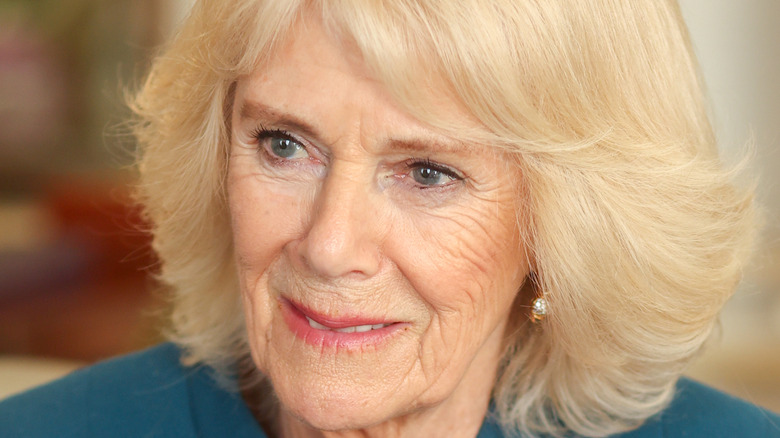 Chris Jackson/Getty Images
Just like the rest of the world, the impact of the Omicron wave was directly experienced by the British royal family. Prince Charles tested positive for COVID-19 a second time February 10, and his wife — Camilla Parker Bowles — tested positive four days later, per People. Queen Elizabeth's diagnosis was reported February 20. According to the BBC, there were also numerous positive tests for individuals at Windsor Castle, the queen's residence.
While news coverage closely monitored the impact of the virus on the 95-year-old monarch's health, her son bounded back into public life. A week after his positive test, Prince Charles appeared with his sister, Princess Anne, to bestow The Queen's Anniversary Prizes, per People.
Camilla has also been out and about making public appearances. On March 1, she and Prince Charles greeted fans and their furry friends at Southend-On-Sea. During the event the royal couple updated the crowd on Queen Elizabeth's improving health, per Town & Country. On March 7, the world breathed a collective sigh of relief at Queen's Elizabeth's recovery from the virus as she held her first in-person meeting with Prime Minister Justin Trudeau.
According to Johns Hopkins, a mild case of COVID-19 can lasts for one to two weeks, while more severe cases may linger for six weeks and beyond. While she is well enough to make in-person appearances, Camilla recently revealed that her recovery is not yet complete.
Camilla Parker Bowles' voice is still impacted by COVID-19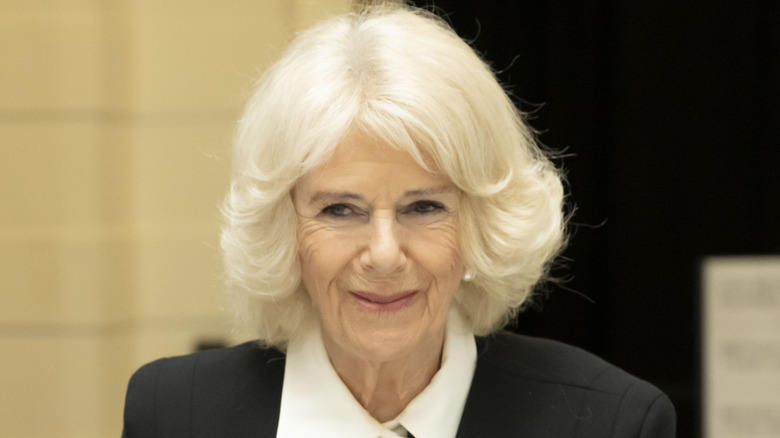 Wpa Pool/Getty Images
Almost a month following her diagnosis, Camilla Parker Bowles hasn't made a full recovery from COVID-19. Like Queen Elizabeth, the Duchess of Cornwall has returned to in-person appearances. At a March 8 reception in honor of International Women's Day, Camilla told her guests, "It's taken three weeks and still can't get shot of it." She warned that her voice "might suddenly go" or that she could suffer from a spell of coughing (via Hello!).
Sky News reported that Camilla and Prince Charles received COVID-19 vaccinations and boosters. As part of her job as a working royal, Camilla had been tested numerous times before her positive test.
While the 74-year-old Duchess is likely frustrated that her cough hasn't gone away, she's not alone in experiencing a recovery that takes multiple weeks. "It's not always a quick bounce back right away after the initial infection," Dr. Ben Abramoff, director of Penn Medicine's Post-COVID Assessment and Recovery Clinic, told WHYY. "This is still a very significant viral infection, and sometimes it's just a more gradual recovery process than people's previous viral illnesses."
In the meantime, Camilla continues on with public appearances, just as she did in the time between her husband's positive test and her own, per People. Her candid admission of COVID-19's lasting effects will likely resonate with others who are on their own path of recovery from the virus.