What Miss Fame Really Thinks About The RuPaul And Pearl Controversy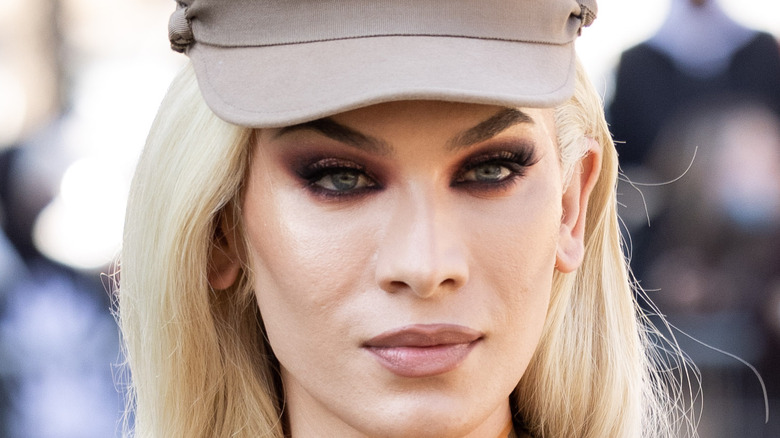 Arnold Jerocki/Getty Images
For many queens who rose to fame on "RuPaul's Drag Race," much of their success has come from keeping up with the franchise. Queens like Trixie Mattel, Shangela, and Katya Zamolodchikova have stayed involved with the franchise after their initial seasons (via SCMP). Shangela has returned for several seasons, Trixie has hosted the official "RuPaul's Drag Race" after show — "The Pit Stop" — on YouTube, and Katya has returned for "All Stars" while also starring in various web shows associated with the franchise.
However, some queens have chosen to refrain from doing "All Stars" or working with the franchise after being on eliminated from "RuPaul's Drag Race." Miss Fame, a contestant from Season 7, is one of those queens. Instead of returning to the runway on the show, Miss Fame has been working as a model (via Paper Magazine). She signed to Wilhelmina Models and doesn't tour the world performing in drag anymore like many of her colleagues.
While Miss Fame has moved away from the world of "RuPaul's Drag Race," she was in the workroom during one of the show's most iconic moments, and she hasn't been afraid to speak out about it.
Miss Fame understands Pearl's frustration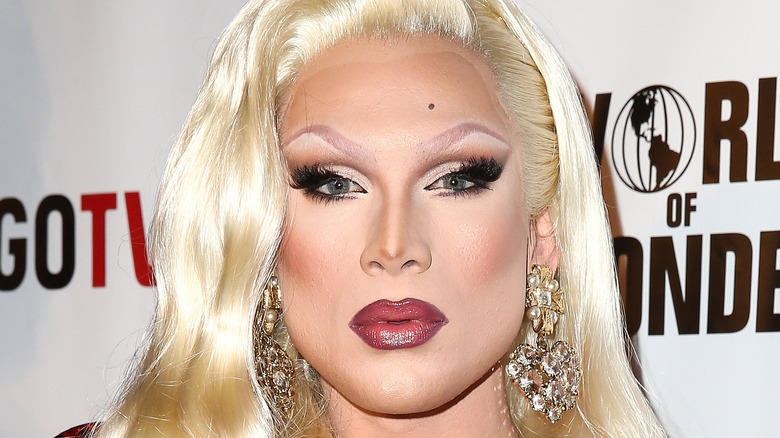 Imeh Akpanudosen/Getty Images
The moment in question is the interaction between none other than RuPaul herself and Season 7 contestant Pearl. While speaking with Pearl, RuPaul wasn't happy with her attitude, and it led to an awkward moment that ended with Pearl asking if she had something on her face because of the way Ru was looking at her. In the end, she spoke out about how comments made off-camera also played a role in their strained relationship, citing that RuPaul was disrespectful to her (via Attitude UK).
Miss Fame, who was on the show the same season, told Gay Times UK that stress likely played a major role in the moment between Ru and Pearl. "Everyone's allowed to express their feelings, and being on the show is psychological," Fame explained. "You're literally put under a magnifying glass, you're not hearing what you wanna hear, I was always feeling like they weren't seeing me, and I got very insecure on the show."
Miss Fame continued that she understands where Pearl was coming from because she experienced similar feelings of self-doubt. "So when they push you, and they pressure cook you, part of it is for good television," Fame continued. "It only makes it stronger to see you hit a wall and bypass the wall. And if you can't get past the wall, you don't stay on the show."
Ultimately, Miss Fame sympathizes with Pearl's situation, and we don't blame her.