Why Fans Were Unhappy With Sally Spectra's Sudden Departure From The Bold And The Beautiful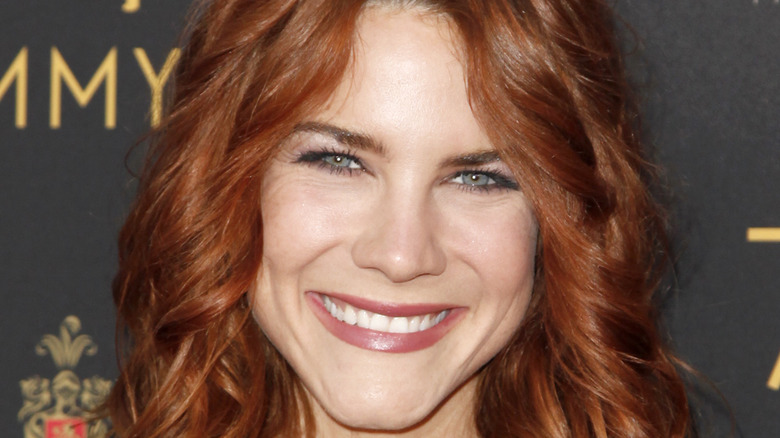 Tibrina Hobson/Getty Images
From 1989 to 2006, Darlene Conley brought the original Sally Spectra to life on "The Bold and the Beautiful." Known for her fiery red hair, fierce personality, and knock-off fashion designs, Sally was beloved to fans until Conley's death in 2007. The character is still allegedly living her best life and traveling the world.
A decade later in 2017, a new Sally Spectra played by Courtney Hope — also with fiery red hair, a fierce personality, and a penchant for stealing designs from the House of Forrester — was introduced to the "B&B" scene (via Soaps In Depth). Eventually, Sally, the niece of the original, was found to be a talented designer in her own right. She fell for Thomas Forrester (then played by Pierson Fode) before embarking on a romance — twice — with Wyatt Spencer (Darin Brooks).
That's when things with Sally went a little haywire. After Wyatt dumped her for his high school sweetheart, Flo Fulton (Katrina Bowden) — twice — Sally decided she would fake a fatal illness to keep him by her side. She hightailed it out of town when she was found out, and actress Courtney Hope was out of a job. This was the summer of 2020 and fans were not happy.
The Bold and the Beautiful fans loved Courtney Hope and Sally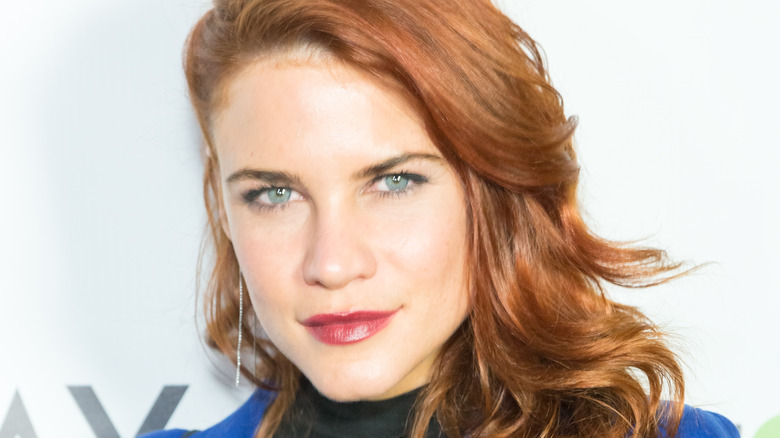 Greg Doherty/Getty Images
On August 3, 2020, Courtney Hope took to Instagram to announce her departure from "The Bold and the Beautiful" and thank fans for their support. "An abrupt ending to a monumental journey," Hope wrote. "The last three years have been amazing, and though I do not know what the future holds this chapter of Sally has sadly come to an end. I love my @boldandbeautifulcbs cast and crew and will miss everyone dearly, but await the day we may all play again. Some things are out of our control, and I thank the fans for your support through it all."
At the time, some longtime "B&B" fans took to Twitter to voice their discontent. Some mentioned the fact that many fans just didn't like Flo, a character who now hasn't been seen since March 2021. One fan tweeted a gif asking the show to "Stop trying to make Flo happen." Another Twitter user wrote, "​​I am p****d about Courtney Hope. She deserved better."
Another savvy fan sent a tweet to "Days of Our Lives" head writer Ron Carlivati suggesting Hope for that soap. "Hey @carlivatiron you need to do Lyft at the #BoldandBeautiful parking lot to pick up someone," they said. "I'm not telling you who, but she has red hair and can act!" Well, "DOOL" never hired Hope, but "The Bold and the Beautiful" fans still got their Sally back — albeit in an unconventional way.
Courtney Hope made her way onto The Young and the Restless as Sally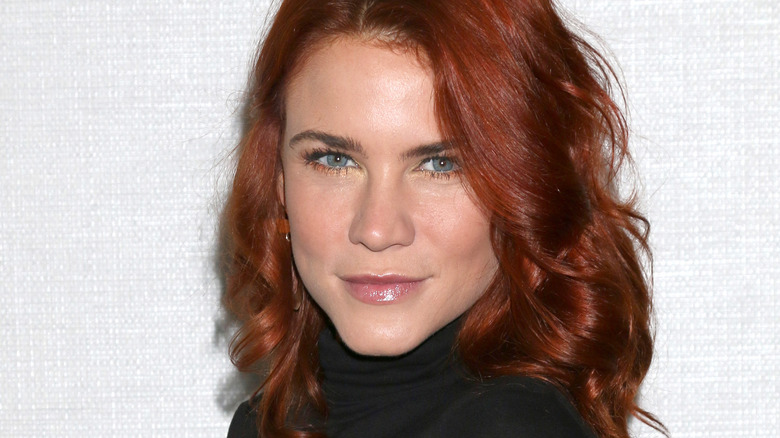 Kathy Hutchins/Shutterstock
The summer of 2020 saw Sally Spectra leave "The Bold and the Beautiful's" fictional version of Los Angeles, and the fall saw her and Courtney Hope show up in Genoa City, the fictional town where "The Young and the Restless" takes place (via CBS). As the story goes, Sally was ready to start anew in the fashion world and got a job working for Lauren Fenmore (Tracey E. Bregman) and her chain of department stores and boutiques.
Since then, she has gotten herself in trouble trying to ruin Summer Newman's (Hunter King) career and lying to Jack Abbott (Peter Bergman) while he fell for the much younger woman (via Soaps In Depth). In 2022, Sally finally has a romance with Adam Newman (Mark Grossman) after the show got her out of the Abbott family's orbit, but Adam's relationships are not typically healthy, which can mean he finally found his match or Sally will eventually get burned. Might that make her move to Los Angeles again? Anything can happen on these two CBS soaps.