Here's What Happened When Katie Couric Went On A Date With Michael Jackson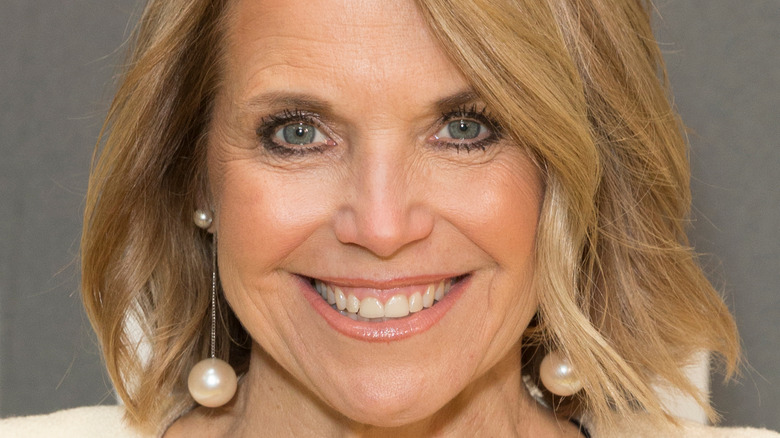 lev radin/Shutterstock
Journalist and presenter Katie Couric published one of 2021's must-reads with her autobiography "Going There" (via Insider). Out of dozens of stories ranging over the course of her career, the ones that stood out most were her relationships with some of the world's biggest stars ( via Vulture). Couric has spoken about her dates with the likes of Bob Saget, Jeff Probst, and Larry King before, per The Daily Mail, but the journalist goes into much more detail in "Going There."
One person in particular has a spotlight shone upon them in her autobiography, which was Michael Jackson. Couric first revealed that the pop star asked her out on a date while speaking to Howard Stern in 2013, but in "Going There" she wrote about meeting Jackson for the first time prior to him asking her out. Well, kind of asking her out, as he got his spiritual advisor Rabbi Shmuley Boteach to do it for him.
Katie Couric said turning down Michael Jackson "was as easy as ABC"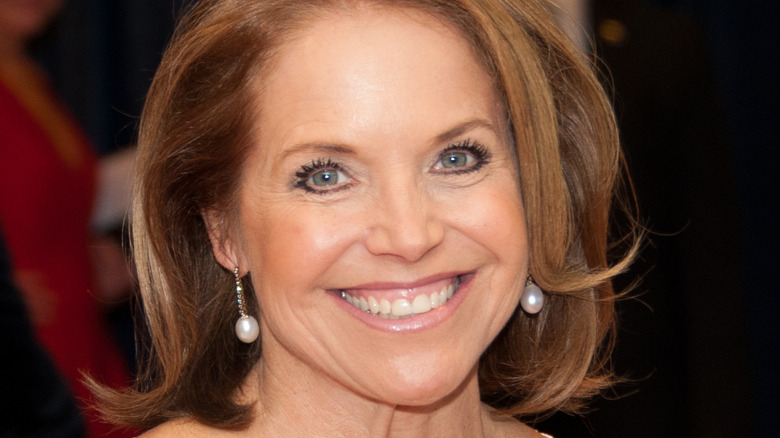 Rena Schild/Shutterstock
When Katie Couric received the call from Boteach, she was very confused thinking that he was asking her out to which he replied, "Not for me, silly. For Michael. He'd love to take you out to dinner," Insider reported. Couric had a boyfriend at the time and declined the offer, but as the journalist told Howard Stern (via The Daily Mail), she did ask Boteach to tell Jackson that she was "flattered" and that it was a "nice compliment." 
Couric elaborated about the experience a little more in "Going There," revealing that she'd actually met the singer a few days before at the Four Seasons in Manhattan. She'd initially gone there hoping to score an interview for the "Today" show, but nothing came of it. Instead, she had a pretty weird experience with Jackson. Describing shaking his hand like touching a "dead fish," Courich said that "talking to Jackson was like talking to a wilting flower," and that she "found it a little hard to get traction." As they were saying goodbye to each other, she did mention the possibility of an interview to which she got a smile and "more crickets." 
Even though Couric told Stern she regretted not saying yes to the date, in the years since she's changed her mind. "My answer was as easy as ABC," she wrote. "No thanks."