Ukrainian First Lady Olena Zelenska Speaks Out About The Russian Invasion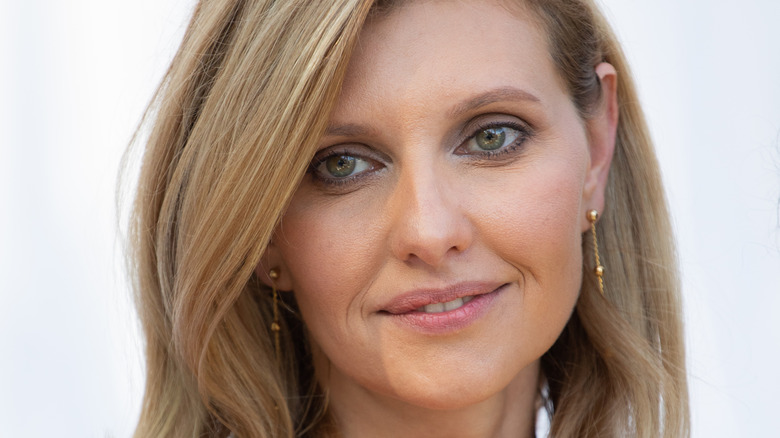 photowalking/Shutterstock
Ever since Russia invaded Ukraine in February 2022, the public has been fascinated by the heroism of Ukrainian President Volodymyr Zelenskyy. Rather than fleeing the country following the invasion, Zelenskyy has remained in hiding to lead the war efforts and support his people, per The Washington Post. Even Zelenskyy's family — his wife, Olena Zelenska, and their two children — have stayed by his side instead of fleeing their home country, as the Daily Mail reported. "I will not have panic and tears," Zelenska wrote in an Instagram post just hours after Russia invaded Ukraine. "I will be calm and confident. My children are looking at me. I will be next to them. And next to my husband. And with you."
Zelenska has been an active voice in Ukraine since becoming the country's first lady. Per the Daily Mail, she has created national programs to promote the health and wellbeing of children, in addition to prioritizing women's rights in Ukraine. But despite her active role in Ukrainian politics, Zelenska was not initially supportive of her husband's decision to run for the presidency. "Frankly speaking, I aggressively opposed the start of this project," Zelenska told a local news station (via the Daily Mail). "Because this is a very difficult move; it's not even a project, it's another direction in life." Prior to becoming president, Zelenskyy was a popular actor, while his wife remained largely out of the public eye as a comedy writer. Now, she's raising her voice in support of her people.
Olena Zelenska penned a public letter about the Ukrainian war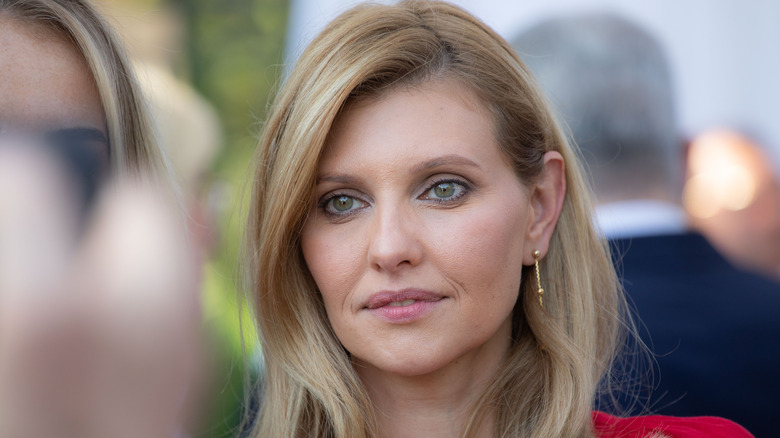 photowalking/Shutterstock
On March 9, Ukrainian First Lady Olena Zelenska published a lengthy letter about the impact of Russia's invasion. In the letter, Zelenska called the war in Ukraine a "mass murder of Ukrainian civilians," and called the public's attention to the growing humanitarian crisis in the country. "Perhaps the most terrifying and devastating of this invasion are the child casualties," Zelenska wrote in the letter. "Eight-year-old Alice who died on the streets of Okhtyrka while her grandfather tried to protect her. Or Polina from Kyiv, who died in the shelling with her parents. 14-year-old Arseniy was hit in the head by wreckage, and could not be saved because an ambulance could not get to him on time because of intense fires. When Russia says that it is 'not waging war against civilians,' I call out the names of these murdered children first."
Zelenska also spoke of the international impact of the war in Ukraine. "And with this letter, I testify and tell the world: the war in Ukraine is not a war 'somewhere out there,'" she wrote. "This is a war in Europe, close to the EU borders. Ukraine is stopping the force that may aggressively enter your cities tomorrow under the pretext of saving civilians." In short, she warns Europe that any other country could be next if Russia is not brought to justice. But at the very least, it's heartening to see that Zelenska, her husband, and the people of Ukraine all possess the same fighting spirit.