Page Turner Of Fix My Flip Reveals Her Secrets To Success For House Flippers - Exclusive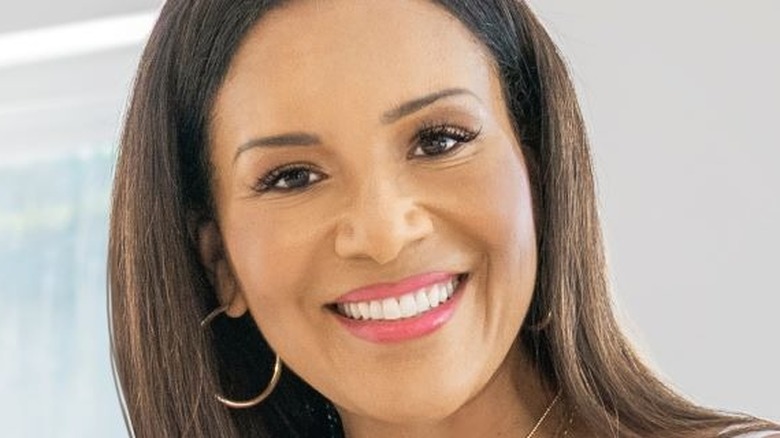 HGTV
If you've been looking for an extra income stream and have some savings you want to grow faster, you may have considered flipping a house — that is, buying a cheap property, fixing it up, and reselling it at a (hopefully) big profit. 
House flipping is especially appealing for those who are handy and have a good eye for design and current real estate trends. Not only do they get to exercise their creative skills, but they can increase their profit margins by doing a lot of the work themselves. 
And it can be very lucrative. According to Forbes, a typical flip would land a profit of around $36,000, after financing and selling costs are deducted. But they can also turn out to be total disasters.
It's no wonder that house flipping has become the subject of several home-improvement shows. Veteran real estate broker and serial entrepreneur Page Turner, for example, shared the ins and outs of flipping on her HGTV show "Flip or Flop: Nashville." 
Now, she's back with a new HGTV series, "Fix My Flip," in which she helps frazzled investors fix the messes they've found themselves in. Turner makes it clear that, if you don't know what you're doing — and, sometimes, even if you do — you will run into roadblocks on your flipping journey. 
In this exclusive interview with The List, she shares some expert tips for flipping a house the right way.
Page Turner advises house flippers to do their homework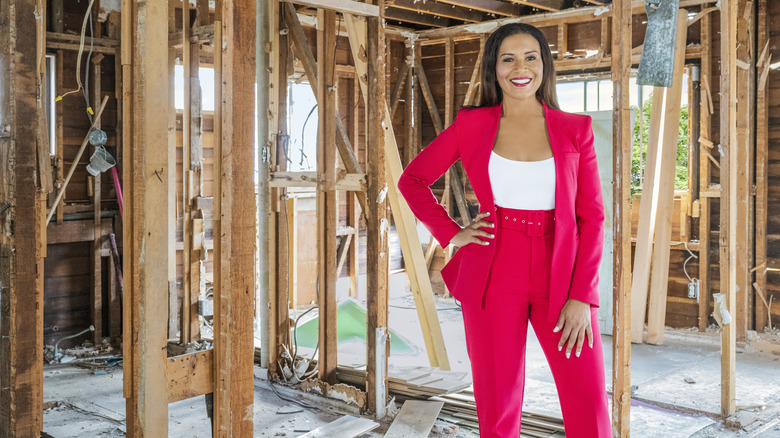 HGTV
One reason Page Turner has made a name for herself flipping houses is that she approaches each project strategically and intentionally. She sees each property purchase as a business decision and evaluates each potential buy — and all possible upgrades required — with a focus on marketability. 
"I look for market position," she said. "Each market is different, and a market can change just within a few blocks within Los Angeles. So you want to know what area your house is in, what houses there are going for, what the style of the homes are. I look for a lot. I look at comps. I look at ROI. I look at: Is it the house for me?"
Turner also likes to go into each flip with a specific plan of action and advises would-be investors to treat each flip as an individual business. 
"As a real estate broker, entrepreneur, this is a business. If you don't position your flip, even if it's [just] one, as a business, you're going to lose," she said. "Because you need a business plan, you need a marketing plan, a budget plan."
Don't go it alone, says the HGTV star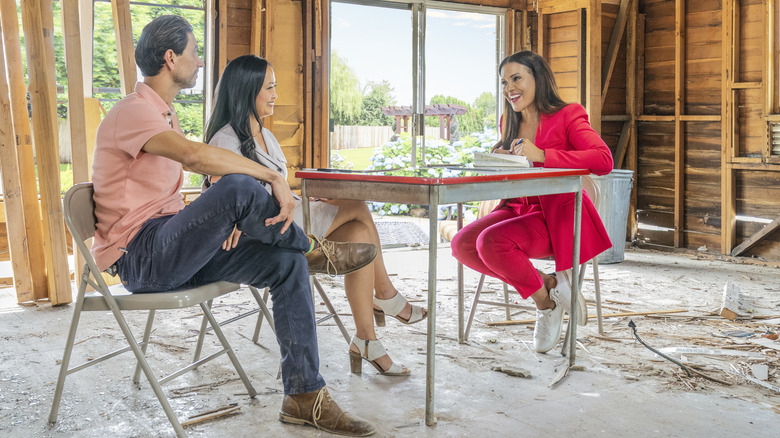 HGTV
If you're interested in flipping but the whole idea of coming up with a budget and a marketing plan makes your head throb, Page Turner of the new HGTV show "Fix My Flip" has a simple piece of advice: Ask for help. 
"Sometimes, people, when they get in trouble — whether it's ego, pride, or embarrassment — they just don't ask for help," she said. "I'm always like, 'Listen, you guys are asking for help, that's honorable.' Because most people don't. They'd rather let a house fail than get help to get it fixed." 
She recommends that first-time flippers find a mentor who has successfully flipped several homes to guide them through the process. "Even if you have to cut them into the deal and make it worth their time, find somebody to help you and guide you," Turner said.
She also emphasized that house flipping is a team project — not a solo one — and, to succeed, you need a group of trustworthy experts supporting you. 
"Find a great mentor, a realtor, a contractor, all of the '-ors,' and get them on your team," Turner said. "Don't do it alone. People think that they're an island: 'I can do this on my own.' You don't have to. Build a strong team. Because they'll help you when times get tough. And I can assure you that, in the flipping process and business, times will get tough."
"Fix My Flip" premiered Thursday, March 10 on HGTV and is now streaming on Discovery+.