Nick Cannon's TV Career Takes An Unfortunate Turn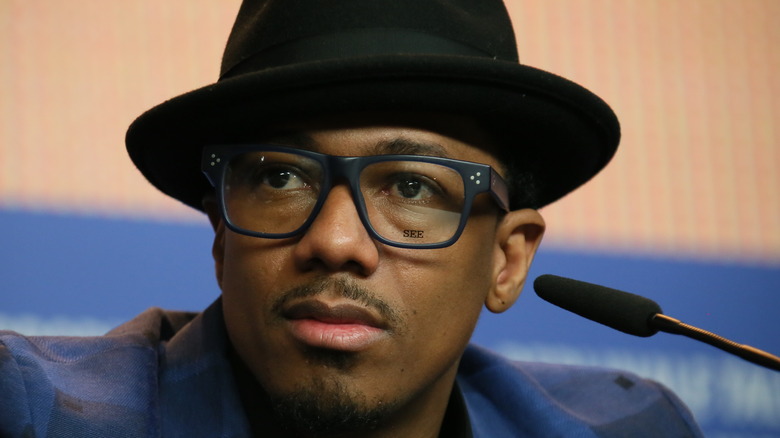 Denis Makarenko/Shutterstock
Nick Cannon was eager to prove himself with self-titled daytime talk show "Nick Cannon," telling Entertainment Tonight, "I wanted to have a show, not to make it about me, but to make it about the people, make it about connecting with the audience in an authentic way." The "Wild N Out" host was adamant about showing a different side of himself, promising to be completely "transparent," while also paying it forward. 
The soon-to-be father-of-eight explained how he's "never been a person that's shied away from talking about my life." However, Cannon made it clear that the comedy-driven show was mostly about others. "I'm gonna be talking for an hour each and every day, hopefully people get to know me in a very intimate way. If I'm in the headlines the night before, I'm definitely talking about it the next morning," he reasoned.
In a review of the premiere episode, USA Today wondered whether Cannon had anything new to add in a crowded market that already boasts the likes of Kelly Clarkson and Drew Barrymore as key players. Given this latest development, it might not have been much at all.
Nick Cannon's daytime talk show has been axed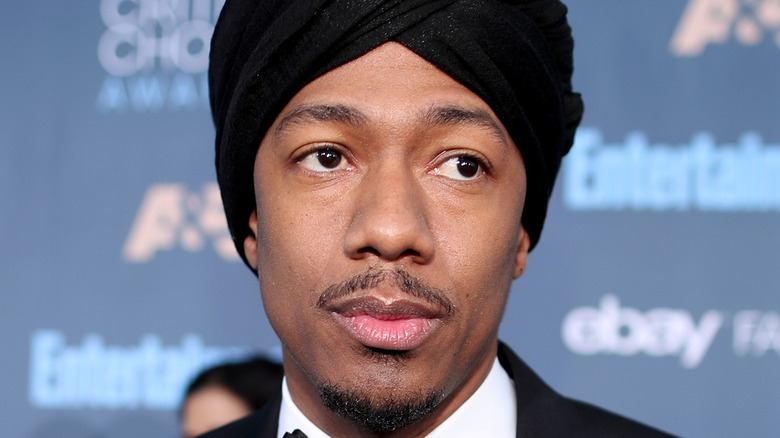 Christopher Polk/Getty Images
Nick Cannon's career as a talk show host is over before it's even really begun, with his self-titled program canceled after less than a year. Per Page Six, staff has yet to be told that "Nick Cannon," which is nationally syndicated, is wrapping up at the end of the current season, but the writing has been on the wall for a while so many of them have already sought employment elsewhere. Cannon was tapped to front his own show after impressing producers while filling in for Wendy Williams, who took an extended leave of absence to combat her debilitating health.
He was even rumored to be replacing her permanently at one stage, though Sherri Shepherd ultimately won out. The rapper and comedian was hot from hosting "The Masked Singer" at the time. However, his perceived skills were called into question when "Nick Cannon" averaged just 400,000 viewers, per Celebrity 411, making it the lowest-rated talk show overall, and far behind Williams' show, which averaged around 600,000 viewers.
According to the U.S. Sun, Cannon's slot may soon be occupied by Jennifer Hudson, whose own talk show is expected to run in its place, according to industry insiders. One source summarized that it all came down to paltry viewership, opining, "You can't survive with those ratings. That's Bethenny Frankel and Kris Jenner talk show rating territory — it didn't end well for their shows either." Hopefully Hudson will fare better.