One Of Hugh Hefner's Girls Next Door Girlfriends Was Married During Their Relationship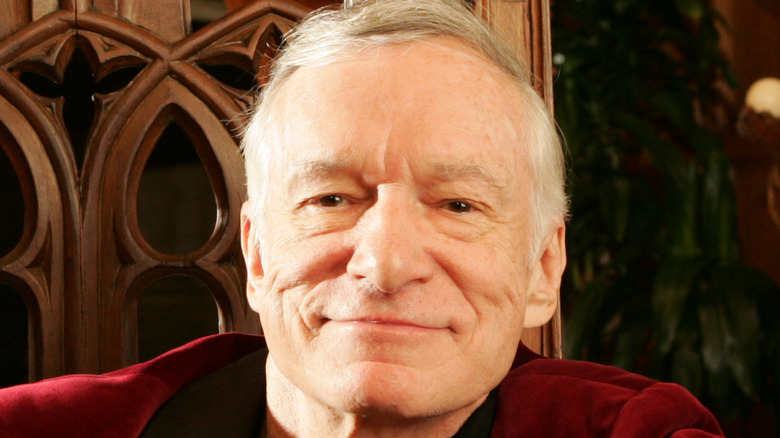 Dan Tuffs/Getty Images
The reality show "The Girls Next Door" followed the lives of Hugh Hefner and his multiple girlfriends as they lived together at the Playboy Mansion. Running from 2005 to 2009, the show featured Holly Madison, Bridget Marquardt, and Kendra Wilkinson as Hefner's girlfriends for the first five seasons, and the final season saw a change in the girlfriend lineup: Crystal Harris, who went on to marry Hefner, and twins Kristina and Karissa Shannan were the final featured girlfriends.
Living at the Playboy Mansion and dating Hefner came with a series of rules. A few examples: All the women had a curfew of 9 p.m. if they weren't out with Hefner, and they weren't to date anyone else (via Daily Mail). One former Playboy playmate told the Daily Mail that "even meeting boys was an immediate kick-out."
So it seems perhaps a little bit strange that one of Hefner's featured girlfriends wasn't just dating someone else but was married to them while living at the Playboy Mansion. Who was it? Bridget Marquardt.
Bridget Marquardt told Hefner about her marriage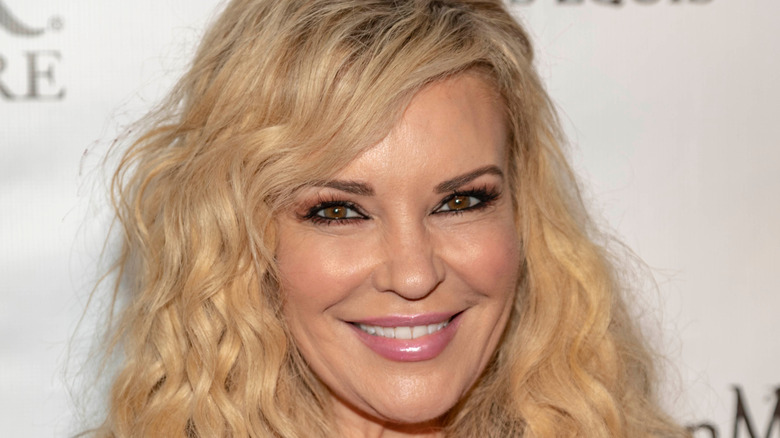 Eugene Powers/Shutterstock
Bridget Marquardt told Star magazine in 2007 during the filming of Season 4 that she was working on getting divorced, but she was still good friends with her husband and talked to him on the phone. She also confirmed that "Hef's known from the start" [about the marriage]. Seems like she was honest up front, and since the marriage was ending, Hefner was clearly comfortable with the situation.
Marquardt ended up at the Playboy mansion after testing, and failing, twice to be a Playboy Playmate, but she ended up becoming a regular visitor to the mansion. She was asked to move in and be a girlfriend in October 2002 (via The US Sun). She ended up moving out in 2009. After leaving, she went back for the occasional party, but ended up losing contact with Hefner over time (per InTouch Weekly).
Marquardt met her longtime fiancé Nick Carpenter when he directed Marquardt and Madison in the horror movie "The Telling," and they started dating in 2008, E! News reported at the time. And while Marquardt, Holly Madison, and Kendra Wilkinson were all on "The Girls Next Door" together, seemingly as friends, in recent years, Madison and Wilkinson have had a public falling out. Marquardt said that for her part she checks in with Wilkinson on occasion these days and talks or texts Madison nearly every day (per E! News).