Dwayne 'The Rock' Johnson's Reported Sleep Schedule Is Causing A Stir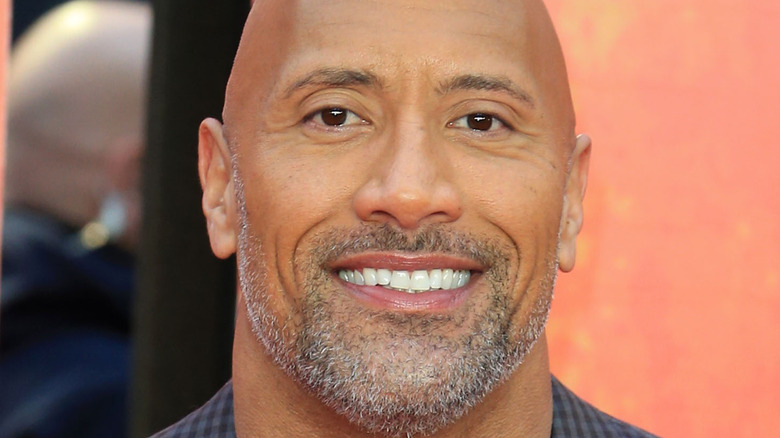 Cubankite/Shutterstock
Between his talented acting chops, smashing good looks, and warm personality, it's no wonder why Dwayne 'The Rock' Johnson is one of the most beloved actors we've ever seen on screen. He continues to impress us with his ability to act in such a wide variety of films, such as the action-comedy "Jumanji: Welcome to the Jungle," the animated "Moana," and the intense action "Fast & Furious" movies (via IMDb). He always manages to keep us on the edge of our seats, no matter which character he's portraying.
Johnson has a life outside of his career, too, as he has a beautiful family. The U.S. Sun noted that he is married to Lauren Hashian, and they are a stunning couple. According to PopSugar, he also has three daughters — Simone, Tiana, and Jasmine — who, as fans have perhaps seen on social media, he loves spending quality time with when possible.
In addition to his acting career, Johnson's known for living a healthy lifestyle and dedicating a lot of time to fitness, as fans can never get enough of his large muscles. According to Men's Health UK, Johnson does cardio exercises every morning. He also works out at the gym six out of seven days of the week, where he focuses on exercising different body areas depending on the day, such as his back, biceps, shoulders, chest, triceps, and legs. Considering how much time and effort Johnson puts into living a healthy lifestyle, we're surprised by how little time he spends sleeping.
He only gets four hours of sleep each night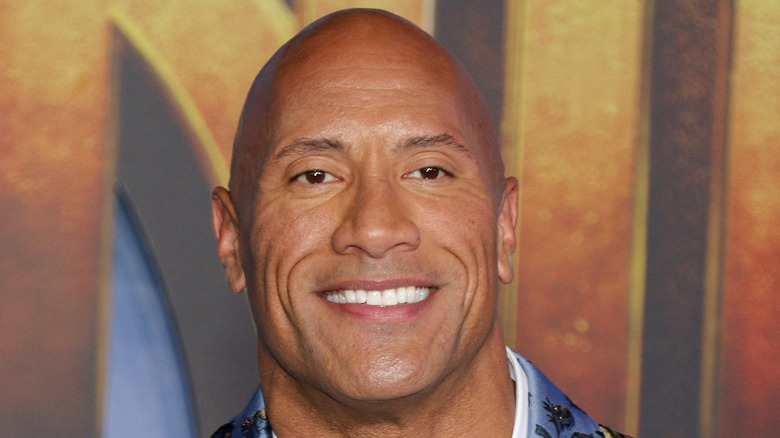 Tinseltown/Shutterstock
According to Republic World, Dwayne "The Rock" Johnson goes to sleep at midnight and gets up at 4 a.m., allowing him to get only four hours of sleep each night. Given his ambitious personality and extremely active lifestyle, we never pictured Johnson as the type to enjoy a sleep in, but we're blown away by his ability to display such an upbeat persona on his sleep schedule of only four hours per night.
Bustle notes that, while everyone has different sleep schedules that work for them, getting seven to nine hours of sleep is the best way to continue functioning daily with an alert, healthy mind. Although Johnson isn't getting this recommended amount of sleep, he seems to have no problem functioning, as he appears to be thriving in his career and health more than the average person. 
We're intrigued to see how different famous people have unique sleep schedules. According to Good Housekeeping, former president Barak Obama gets six hours of sleep, as he goes to bed at 1 a.m. and gets up at 7 a.m. Furthermore, the late inventor Thomas Edison got five hours of sleep, going to sleep at 11 p.m. and getting up at 4 a.m., and TV personality Ellen DeGeneres gets eight hours, sleeping from 11 p.m. to 7 a.m. Ultimately, everyone has a different sleep schedule that works for them, whether they stay up late or get up at the crack of dawn — or both.
What Dwayne 'The Rock' Johnson's sleep schedule means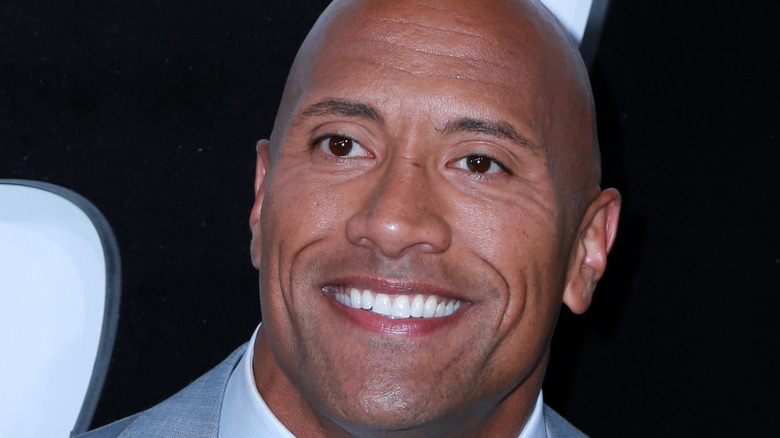 Kathy Hutchins/Shutterstock
Although Dwayne 'The Rock' Johnson doesn't go to bed early, he wakes up very early, and not many people are willing to get up at 4 a.m. each day. Therefore, some fans have become curious about what The Rock's unusual sleep pattern says about his personality.
If you're an early bird like Johnson, you probably share similar personality traits with him. According to Elite Daily, early risers often get up early because they like to have the extra time, and that eagerness to start the day suggests that they enjoy life overall. Furthermore, Johnson's morning energy shows that he's a determined person and likely to be a planner rather than an impulsive person.
While getting just four hours of sleep every night isn't recommended, it's possible some people might be inspired by Johnson's sleep cycle and want to try it. We also know that some already get four hours of sleep nightly and didn't know that was something they had in common with Johnson, so we wanted to know some tips for how to function on such little sleep. Some methods to help you function on only four hours of sleep include drinking a lot of water, going outside in the sun, taking a cool shower, making a to-do list, working out, and eating healthy (via Sleep Bubble).
Again, we don't recommend that you try Johnson's sleep schedule, but if you do, those suggestions might help you get through your day.