Here's What We Know About Donald Trump's Emergency Plane Landing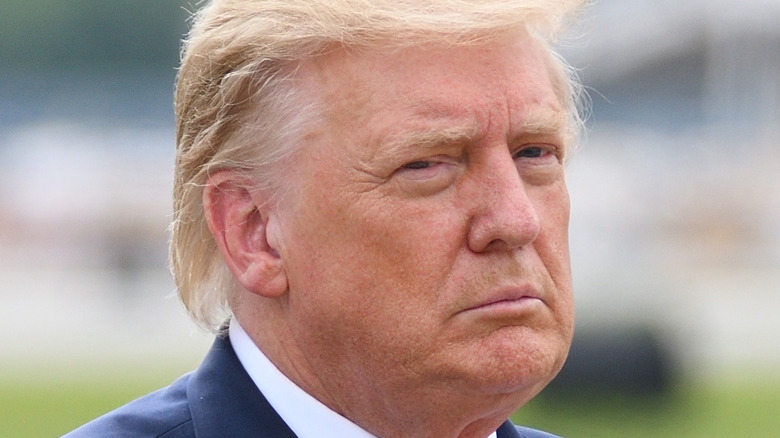 Evan El-Amin/Shutterstock
Drama seems to follow Donald Trump wherever he goes — even in the air. 
Indeed, a plane carrying the former president was forced to make an emergency landing after taking off from New Orleans on Saturday night, according to The Washington Post. The outlet reports the rumored 2024 candidate had just left the city after speaking at a Republican National Committee event when the incident took place (via New York Post). Instead of traveling on to Trump's Mar-a-Lago residence in Palm Beach, Florida as planned, the plane, which started experiencing engine trouble, had to turn around, with the pilot deciding to land back in Louisiana.
The Dassault Falcon 900 had reached an altitude of 28,000 feet before an engine failed just 20 to 30 minutes into the flight, according to Politico. The outlet notes that whether the landing could be truly characterized as "emergency" in nature is not clear.
Donald Trump got right back in the air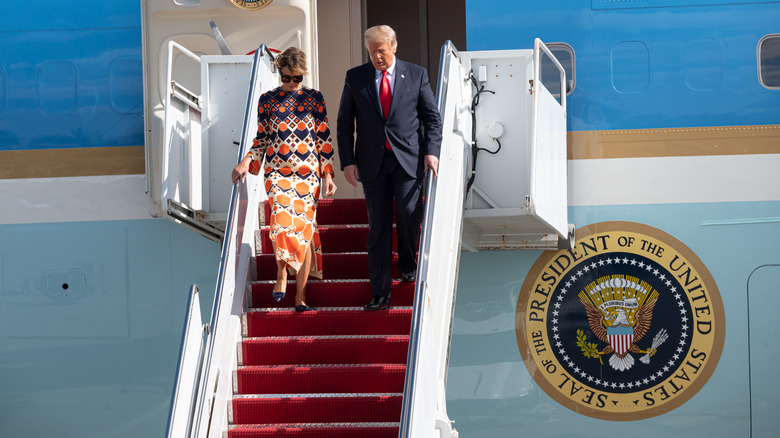 Noam Galai/Getty Images
Recordings reveal that an air traffic controller relayed to the pilot flying Trump's plane Saturday, "There will be vehicles following you down the runway," to which the pilot responded, "I appreciate it" (via The Washington Post).
No reports indicate that Trump, the secret service or staff members on board the plane were in any imminent danger at any point during the flight or landing. In fact, the divisive political figure later boarded another plane provided by a donor, with the first plane also having been donated. Trump made it back to the Sunshine State early the next morning, according to The Washington Post.
Meanwhile, a spokesperson for Trump declined to share more details of the incident, according to ABC News. 
The New York Post reports that a recent fundraising email mentioned the building of a new Air Force One for the would-be second termer. "The construction of this plane has been under wraps – not even the fake news media knows about it and I can't wait to unveil it for everyone to see," the email reportedly said.