Here's What Will Happen When Kate And Meghan See Each Other Again, According To A Royal Expert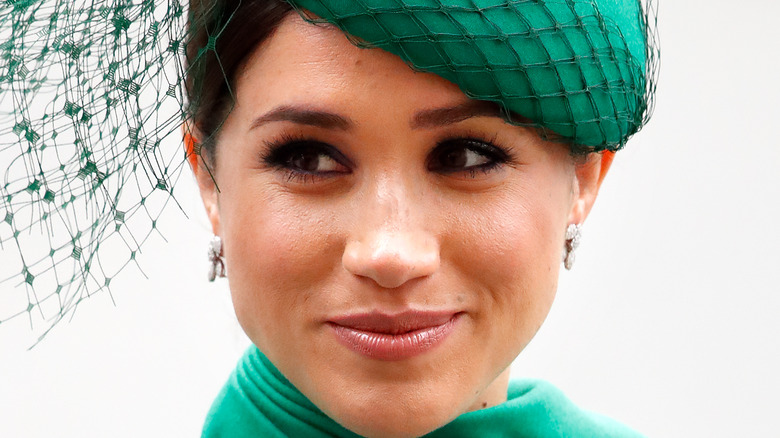 Max Mumby/indigo/Getty Images
Royal enthusiasts know that Prince William and his younger brother Prince Harry currently have a rift between them, but what about their wives? In March 2021, sources told Us Weekly that Kate Middleton and Meghan Markle had not spoken directly to each other in more than a year, and that their husbands' feud had "spilled over" to their own relationship.
"They were never that close, but the reason they're not speaking is because of the rift between Prince Harry and Prince William," an insider told the outlet at the time. "Harry and William have communicated sparingly over the last year, but none of their communications have been friendly in quite some time. There is real animosity that the brothers have toward one another, and that has spilled over to Meghan and Kate's relationship, making it very hard for them to be friends or even friendly."
Meanwhile, the source added that Kate and Meghan previously tried to get along, and were friendly with each other in the early days after Meghan joined the family. However, when it came to everyday life in the palace, the Duchess of Cambridge simply didn't see eye-to-eye with the Duchess of Sussex.
Now, as rumors swirl that Meghan and Harry may be set for a reunion, one royal expert is revealing what could happen when the duchesses finally meet again.
Are Meghan and Kate finally going to reunite?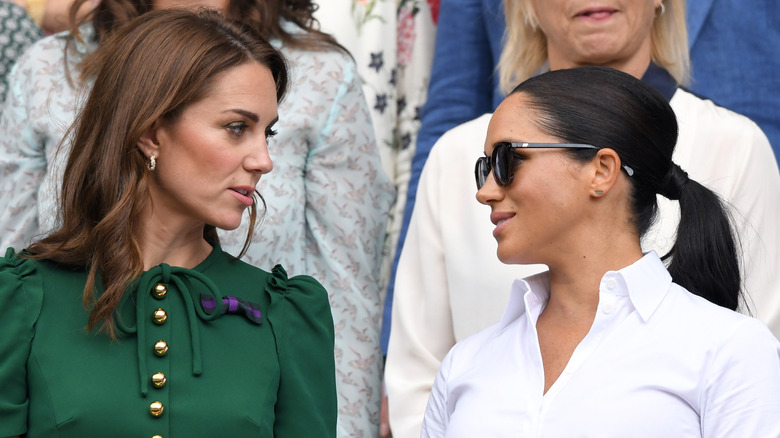 Karwai Tang/Getty Images
Prince Harry and Meghan Markle are expected to return to the U.K. this summer to celebrate Queen Elizabeth II's Platinum Jubilee. This would mark Meghan's first trip to the U.K. since she and Harry exited the royal family in early 2020. All eyes will surely be on Meghan as she reunited with the royals, namely her sister-in-law Kate Middleton (via The Mirror). Now, one royal expert is revealing what she believes will happen when the two duchesses come face to face.
"The Duchess of Cambridge will be cordial to Meghan," royal author Ingrid Seward told the outlet. "She will be sure to be photographed kissing or hugging her. She has to — that is part of her job. Her private feelings have to remain just that." Seward went on to explain that while the reunion may look pleasant, Kate won't soon forget how Meghan hurt her.
"Kate will not forget, however, how Meghan treated her. But she knows there is no point in prolonging a feud that has the opportunity of being repaired. The Platinum Jubilee is just that chance," Seward continued. "If necessary, Kate will also try to be the peacemaker between William and his brother Harry. Being royal is all about appearances, not private feelings. It always has been throughout history."
It seems that everyone will be interested to see Meghan and Kate reunite, and they may get their chance in a few short months.