Cameron Diaz's Biggest Beauty Secret Will Leave You Shook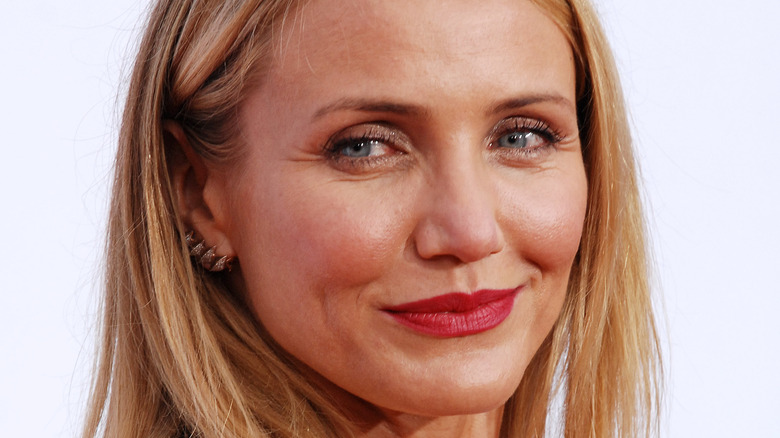 Ga Fullner/Shutterstock
One would assume that an A-list Hollywood celebrity like Cameron Diaz has a vanity full of expensive beauty products to help her look camera ready. And you wouldn't be wrong. But creams and appointments at a top facialist are not the secret to the movie star's gorgeous complexion.
First, consider that it's been a minute since Diaz was in the public eye and she has learned a thing or two about what's important in life. Her last feature film was in 2014 if you can believe that (via IMDb). Instead of getting Botox and trying to look youthful for the industry, the star got married to Benji Madden in 2015. The couple welcomed a daughter, Raddix, in 2020 (via The Hollywood Reporter).
While talking to Michelle Visage on the "Rule Breakers" podcast, Diaz admitted this life change has made a big impact on her self care routine (via Page Six). "I just go back to the trap of it all, especially in our society, like what we value, what we think is important," the actress said. "I am absolutely a victim to all of the societal objectifications and exploitations that women are subjected to. I have bought into all of them myself at certain times."
But lately, her biggest beauty secret is about, well, doing pretty much nothing.
For Cameron Diaz, less is more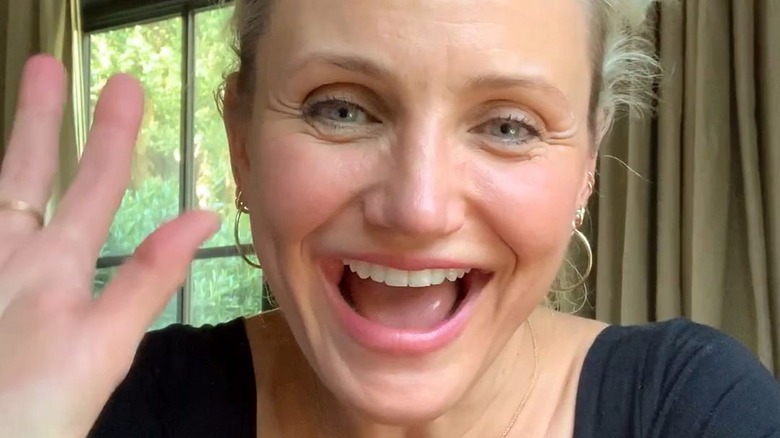 World Of Wonder/Getty Images
Diaz may have been obsessed with keeping up her appearance when she was younger, but as she told Visage on the "Rule Breakers" podcast, nowadays, things are different (via Page Six).
"Literally the last thing I think about on a daily basis ... like maybe not at all during the day, is what I look like," "The Holiday" star confessed. "I literally do nothing. I, like, never wash my face."
Once in a while however, the mom of one will pull out the big guns, as in, all the expensive beauty products she has on hand. Diaz noted that "twice a month," she likes to use one of the "billion products" she has accumulated on her face. "One time works, right? Like, is that all I have to do?" the star jokingly asked.
A quick visit to Diaz's Instagram proves whatever the 49-year-old is doing is working!