Savannah Guthrie Plans To Overcome Her Insecurities In A Very Public Way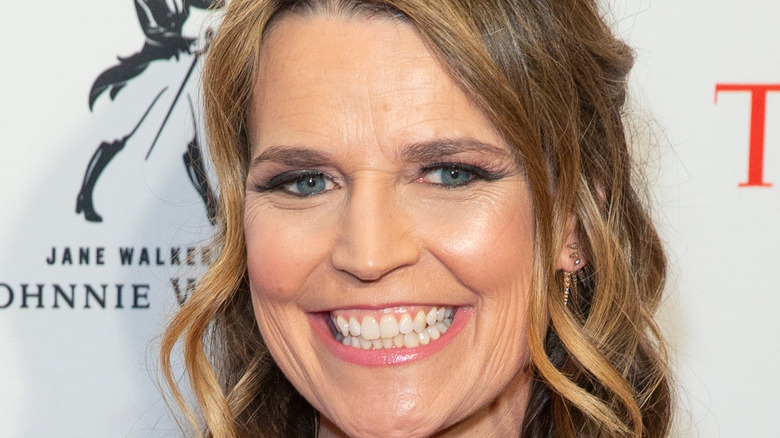 lev radin/Shutterstock
Since becoming a co-anchor on "The Today Show" back in 2012, Savannah Guthrie has been one of the most prolific voices in journalism. Throughout the years, Guthrie has interviewed some of the most famous people in the world and embarked upon adventures all over the world. In 2021, Guthrie's town hall interview with former President Donald Trump, which took place less than a month before the 2020 presidential election, won an Emmy for Outstanding Live Interview, per Yahoo!.
Prior to landing her gig on "The Today Show," Guthrie worked as a reporter at smaller news stations in Butte, Montana (though this gig only lasted 10 days before the newsroom actually shut down), Tuscon, Arizona, and Washington, D.C. Though she had aspirations of becoming a television news anchor, Guthrie got a law degree and worked as a lawyer for Akin Gump Strauss Hauer and Feld on white-collar criminal-defense litigation for two years, according to Business Insider. Guthrie eventually decided to push forward on the quest to fulfill her dreams of being on television, becoming an NBC News legal correspondent in 2007 and then a White House correspondent in 2008 before she ultimately landed her role on "The Today Show."
Now, a decade after becoming a co-host on "The Today Show," Guthrie is hosting her very own television show, "Starting from Scratch," which airs on the streaming network TODAY All Day, per TODAY.
Guthrie will be shedding the insecurities around her cooking skills on Starting from Scratch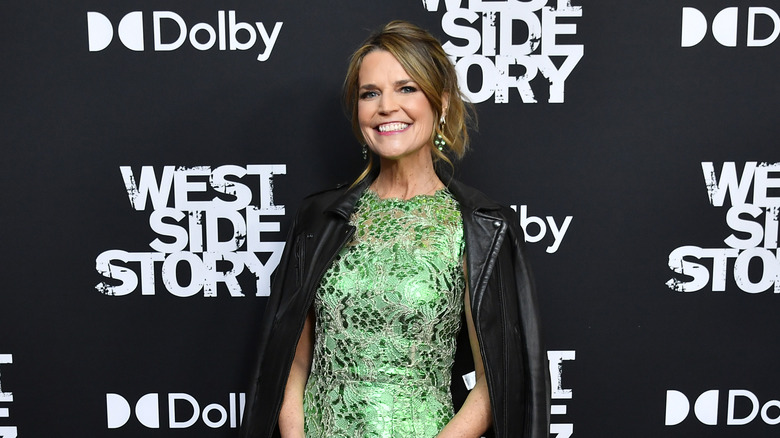 Roy Rochlin/Getty Images
As the title of her new show suggests, "The Today Show" co-anchor Savannah Guthrie will be starting from scratch. Despite appearing in countless cooking segments on "The Today Show" over the years, Guthrie admits that she is still a complete novice in the kitchen, and, for the longest time, lacked even the most basic skills to make a meal. So, on her latest venture, "Starting from Scratch," which was announced in December 2021, Guthrie will be learning how to cook a number of different dishes — and finally have to face down the insecurities that she has possessed surrounding her culinary prowess (via TODAY). Each week, Guthrie will cook a meal alongside a talented chef, who will be teaching Guthrie the basics of cooking.
"For me, even the basics — from choosing the right pot to getting the pan temperature right — are mysterious and perplexing," Guthrie wrote in an article published on TODAY's website. "I need to learn ... everything. I don't know how to chop an onion. I don't know how to cut herbs. I don't know how to hard-boil an egg. I don't know when the chicken (or beef or fish or tofu) is ready to be turned over. The only way to learn is to just do it — and to ask plenty of stupid questions along the way."
Viewers can watch episodes of Guthrie's new show on TODAY's streaming network, TODAY All Day. They might even find new meal ideas or general cooking inspiration!