Why Sydney Sweeney Was Terrified Filming This Euphoria Scene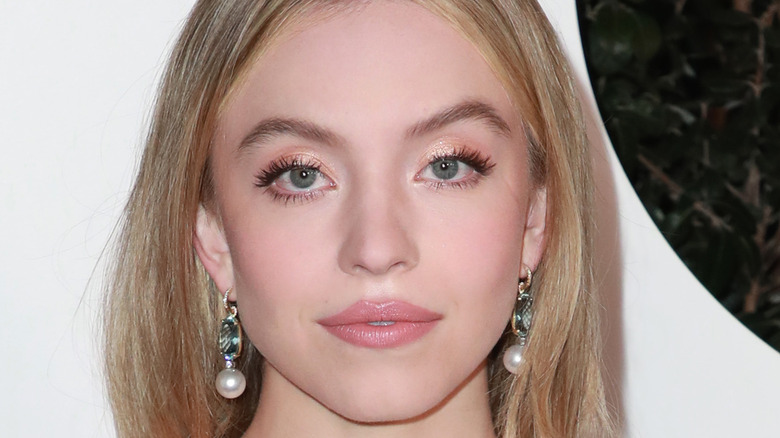 Joe Scarnici/Getty Images
There's no denying that HBO's "Euphoria" is a sensation. The show — which recently concluded it's highly anticipated second season — has become HBO's second-most watched series, trailing behind "Game of Thrones" (via Variety).
As fans know, "Euphoria," which was created by Sam Levinson and stars Zendaya as one of the main characters, is a gritty look at the lives of teenagers grappling with drug addiction, sex, and other extreme challenges. Among the show's breakout stars are Jacob Elordi, Hunter Schafer, Alexa Demie, and Sydney Sweeney —who initially passed on "Euphoria." Sweeney in particular enjoyed a lot of buzz coming off Season 2.
In addition to starring on "Euphoria," the actress recently gained fame for her role on another popular HBO show, "The White Lotus." Although starring in two critically acclaimed HBO shows is any actress' dream, Sweeney admitted that she's struggled with some aspects of her new-found popularity.
Sweeney said the biggest challenge thus far is "knowing who your true friends are" (via Nylon). "I think that's been one of my challenges right now. It's kind of lonely because I'm traveling all over," she said. This challenge is compounded by the fact that Sweeney often has to film difficult scenes for "Euphoria." The actress revealed she was actually terrified filming one scene in particular.
Sweeney revealed details about one of Euphoria's most dramatic episodes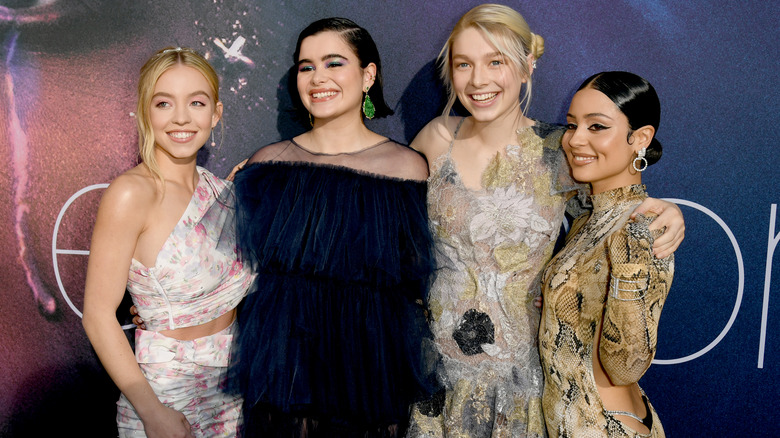 Kevin Winter/Getty Images
As tough as "Euphoria" can be to watch, it can also be difficult on the actors to film. One particularly nail-biting scene in the Season 2 premiere (spoiler alert!) found Sydney Sweeney's character Cassie secretly hooking up with her best friend Maddy's (Alexa Demie) ex-boyfriend, Nate (Jacob Elordi). While Nate and Cassie are enjoying a rendezvous in the bathroom during a New Year's Eve party, Maddy knocks on the door and barges in, forcing Cassie to hide in the shower, hoping that Maddy doesn't discover her.
Sweeney told Decider that filming the scene was "terrifying," particularly since Demie's performance has cemented Maddy as someone who should not be crossed. "Alexa [Demie] was on the other side of the door banging the entire time and I was just like, 'Oh my god, if I was actually in this situation, I would be freaking out,'" Sweeney said. "So, Cassie was freaking out."
Although Sweeney is able to channel herself in the moment as Cassie, she knows the value of putting distance between herself and her chaotic character once the scene wraps.
"I'm able to just jump in and out .... [I] basically break away all walls of protection. It's a very healthy method for me," Sweeney told WSJ. Magazine. She said that if she had to stay in Cassie's emotional mindset before each scene, she wouldn't be able to disconnect and go home "in the healthy way" once she was done filming for the day.