Why George Harrison Was Angry Over John Lennon's Death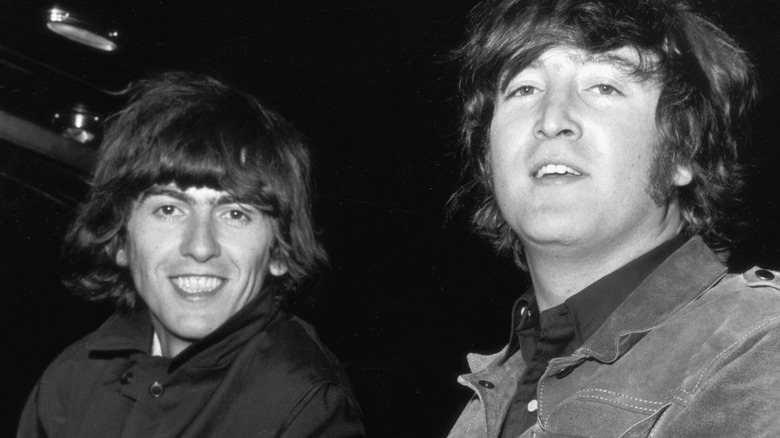 Harry Thompson/Getty Images
The breakup of the Beatles was a devastating moment in music history. Although the band had previously experienced upheaval with Ringo Starr and George Harrison quitting and then returning, the 1970 breakup was the end of an era (via Metro). Paul McCartney revealed who was responsible for the Beatles' split, saying that it was John Lennon who initially declared his intentions to leave the group. McCartney quoted Lennon as saying it was "quite thrilling" and "rather like a divorce" when he announced his decision. Beatles legend had often placed McCartney at fault for initiating the breakup, but it was, in fact, Lennon who wanted them to go their separate ways (per The Guardian). 
After the split, the Fab Four pursued solo careers. Since they were no longer working together, the former bandmates didn't see each other often. Fans fervently hoped for a Beatles reunion, but that desire never came to fruition. 
Tragically, any possibility of reuniting the group ended with Lennon's murder on December 8, 1980. The whole world was shocked and grieving, as were Lennon's famous bandmates (via History). When Harrison learned the sad news, it was about 4 or 5 a.m. in England, where he was living at the time. In stunned disbelief, he returned to bed and slept as a "way of getting away from it," he said in a TV interview (via YouTube). When he awoke later, though, he was angry. 
Why did Harrison feel this way?
George was angry about the violent manner of John's death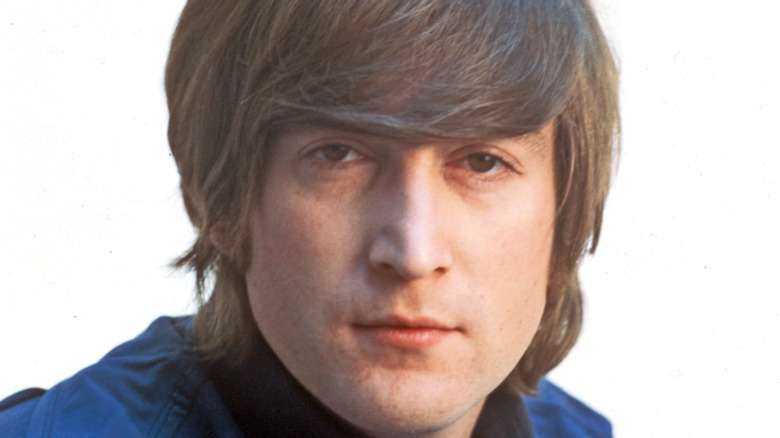 Michael Ochs Archives/Getty Images
According to the UK charity Marie Curie, "anger is a common and expected emotional response following the death of a loved one." It's often used as a coping method as the person tries to understand and make sense of the loss. In the documentary "George Harrison: Living in the Material World," George Harrison's wife, Olivia, discussed Harrison's reaction to John Lennon's death. She said her husband was "really angry that John didn't have a chance to leave his body in a better way." Olivia added, "George put so much emphasis and importance on the moment of death, of leaving your body" (via Express). As part of his spiritual beliefs, Harrison regularly practiced preparing his body for death. "I'm practicing this so that when I die, I will know how to leave my body, and I'll be familiar, and I won't be frightened," Olivia said, encapsulating her husband's thoughts (via Cheat Sheet).
Harrison was drawn to Hinduism after visiting India years earlier. "Through Hinduism I feel a better person," he said once during an interview (via Hinduism Today). He also experienced an affinity for Indian music. After studying sitar with Ravi Shankar, Harrison added eastern sounds to Beatles songs like "Norwegian Wood" (via Far Out). His love of Indian music also helped him forge an unexpected bond with Lennon the last time they saw each other in 1978. At the time, Harrison discovered a treasure trove of Indian music cassettes at Lennon's home (per Ultimate Classic Rock).
Harrison's anger lessened over time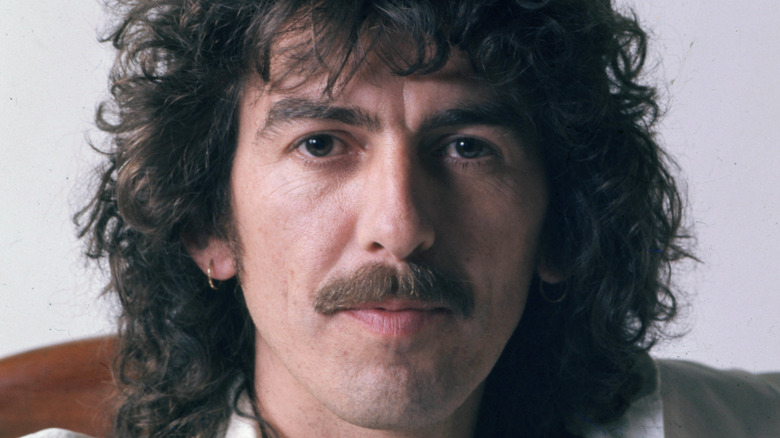 Icon And Image/Getty Images
Over the years, George Harrison's spiritual beliefs helped him process the loss of his friend and bandmate, John Lennon. In a TV interview in the 1980s, Harrison referenced the Bhagavad Gita, part of the Hindu scripture, and talked about the continuity of the soul (via YouTube). "There was never a time when you didn't exist and will never be a time when you cease to exist," he said. Harrison added that he could feel Lennon's presence "around here" in the TV studio. Although he thought it better to "consciously leave your body at death," George said of his friend, "He's OK, and life flows within you and without you."
Harrison's son, Dhani, noted that his father maintained a lifelong devotion to his spiritual beliefs. Hinduism Today reported Dhani discovered a letter Harrison had written when he was 24 years old and touring with the Beatles. "I want to find God. I'm not interested in material things, this world, fame — I'm going for the real goal," Harrison wrote.
On the 41st anniversary of Lennon's death, CNN reported that George Harrison's estate honored Lennon's memory with the message, "He saw that we are not just in the material world; he saw beyond death, that this life is just a little play that is going on. And he understood that." This spiritual response, in keeping with Harrison's philosophies, stands in marked contrast to the anger that Harrison experienced when he first heard of Lennon's death in 1980.