Paul McCartney Reveals Who He Thinks Is Responsible For The Beatles' Split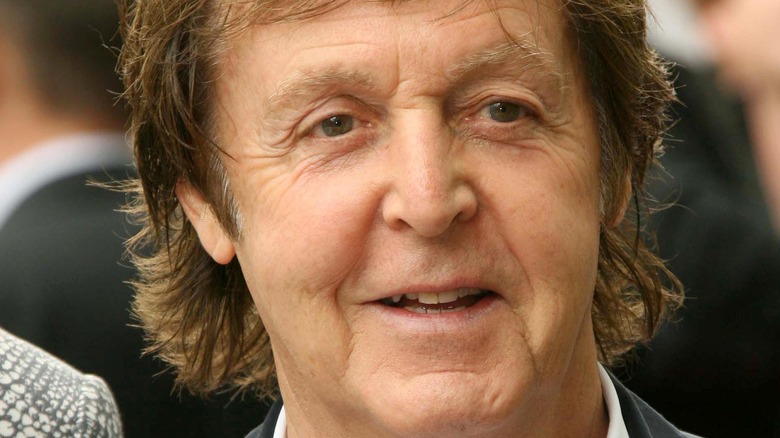 s_bukley/Shutterstock
Paul McCartney has revealed who he thinks is responsible for the Beatles' split. As The Guardian reported, the legendary British musician made the revelation during a forthcoming episode of the BBC Radio 4 series "This Cultural Life."
"I didn't instigate the split. That was our Johnny," McCartney revealed, adding that the Beatles splitting up was one of the "most difficult" periods in his life. Speaking on the radio show, the "Say Say Say" hitmaker also disclosed that he very much wanted the band to continue as he felt the Beatles were still producing "pretty good" music. "This was my band, this was my job, this was my life, so I wanted it to continue," he added. 
Per Yahoo Entertainment, McCartney also opened up about rumors that suggested he himself was responsible for the band's demise, insisting that John Lennon was the person who "instigated" the split. He continued, "John walked into a room one day and said 'I am leaving the Beatles. Is that instigating the split, or not?"
Paul McCartney once sued his former Beatles band mates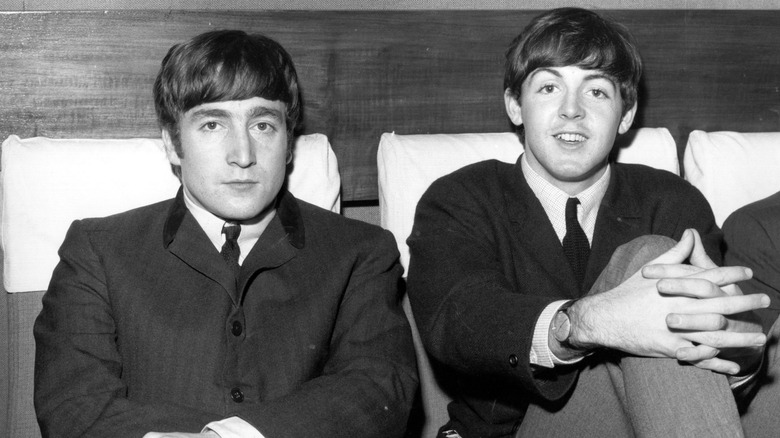 Fox Photos/Getty Images
Per The Guardian, McCartney also discussed how he and his fellow Beatles bandmates, Ringo Starr and George Harrison, were left to "pick up the pieces," and shared his view that the band could have lasted well beyond eight years if Lennon had decided to stay.
"It could have been. The point of it really was that John was making a new life with Yoko. John had always wanted to sort of break loose from society because, you know, he was brought up by his Aunt Mimi, who was quite repressive, so he was always looking to break loose," the Grammy Award-winner added. 
As the BBC reported, McCartney also discussed how he was once forced to sue his bandmates following the band's split in order to keep their music out of the hands of their manager at the time, Allen Klein. "I had to fight and the only way I could fight was in suing the other Beatles, because they were going with Klein. And they thanked me for it years later. But I didn't instigate the split," he revealed. 
Lennon was murdered in New York City at the age of 40 back in 1980, eleven years after walking away from the Beatles. On what would have been Lennon's 81st birthday on October 9, 2021, McCartney shared a throwback snap of the pair rehearsing music together on Instagram. "Happy Birthday thoughts for John – Paul," the caption read.