We've Been Singing One Of Katy Perry's Biggest Hits Wrong For Years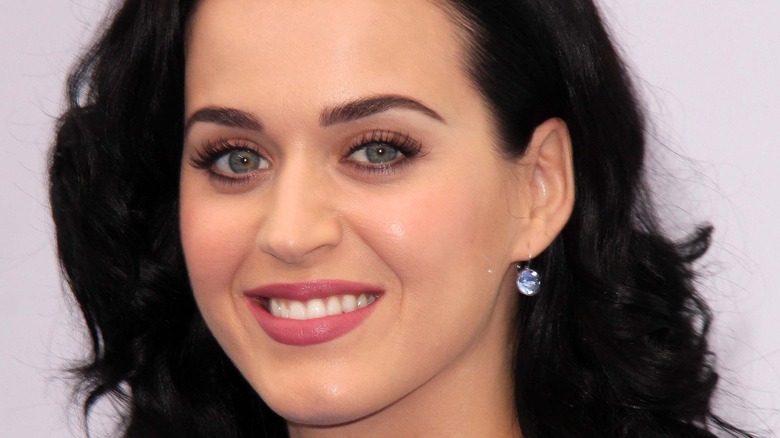 s_bukley/Shutterstock
Katy Perry has blessed the world with one pop confection after another since finding breakout success with "I Kissed A Girl" in 2008. The flirty bop topped the Billboard Hot 100 for seven weeks that summer. It was her first song to claim the pinnacle position, but it would not be her last. In fact, bigger things were still to come for the superstar.
Arguably, the "Roar" hitmaker entered her most successful era to date when she released "Teenage Dream" in 2010. Perry's sophomore album went down in history as the first since Michael Jackson's "Bad" to feature five chart-toppers (via Billboard). Its lead single "California Girls," a duet with Snoop Dogg, held the top spot for six weeks. Other unstoppable singles included the title track, "E.T." and "Last Friday Night (T.G.I.F.)" However, the one that likely has the most staying power is "Firework."
"Firework" — which Perry used to close out her 2015 Super Bowl Halftime Show (via USA Today) — held strong at No. 1 for four weeks. Blessed with a sing-along chorus, feel-good message, and electrifying title, it remains a timeless number in Perry's discography. In fact, it's such a classic that the bop closed out the setlist for her Las Vegas residency (via Instagram). However, during a recent episode of "American Idol," the singer revealed that fans have been singing parts of it wrong for years.
Read on to learn what parts of the song you need to fine tune before your next karaoke night!
'Firework' does not include the line 'ah, ah, ah' or 'up, up, up'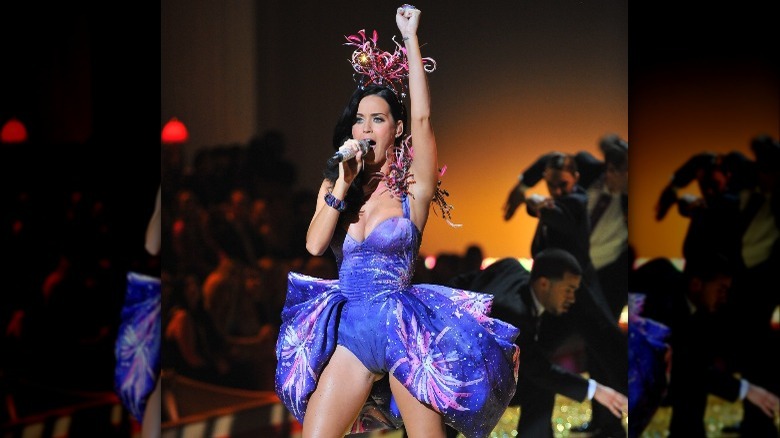 Everett Collection/Shutterstock
Katy Perry gave her fellow "American Idol" judge Luke Bryan a lesson in music history after he incorrectly sang the chorus of "Firework" to her on the show. The cute "AI" clip has since appeared on the pop titan's social media accounts. "It's not 'up, up, up,' and it's not 'ah, ah, ah,'" Perry corrected the country singer. "It's 'awe, awe, awe,'" she explained before spelling out the appropriate word.
"FOR THE OFFICIAL RECORD," Perry clarified in the caption, "It is AWE not UP." Additionally, she pointed out a second error that singers sometimes make when covering the major hit: "It is FIREWORK not FIREWORKSSS." Considering that the lead-up to the latter is "Baby, you're a..." we're a little concerned that fans were going with the plural of firework. But, at least the "Dark Horse" siren was able to correct the record. Genius, a popular site for song lyrics, has already updated their description to reflect her notes.
Bryan hilariously asked for confirmation that "awe" is a real word. We did some digging for him. According to Dictionary.com, "awe" means "an overwhelming feeling of reverence, admiration, fear, etc., produced by that which is grand, sublime, extremely powerful, or the like." Allow us to use the word in a sentence for him. We are in awe of the fact that we've been singing "Firework" wrong for all these years!