Why Katy Perry's Upcoming Vegas Residency Has A Special Place In Her Heart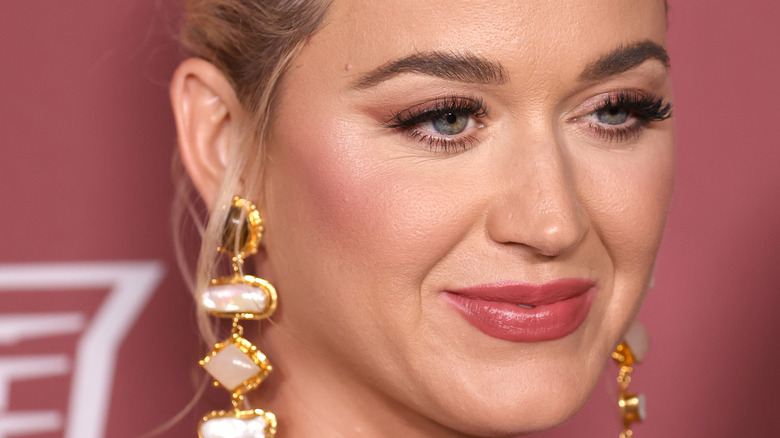 Frazer Harrison/Getty Images
Katy Perry's about to be waking up in Vegas! Alongside Super Bowl headliner and "American Idol" judge, Perry is about to add a residency in Las Vegas to her already impressive resume (from KatyPerry.com). Starting December 29, the show "Play" will be, as Perry describes it, "the Super Bowl but super-sized" and the singer is crafting it to be perfect for a Vegas audience. "People are there to be entertained and, I think, escape, which in some ways is so necessary for our stress," she told Variety. "So, it's going to be big, colorful and it will have a level of humor to it that is probably the weirdest I've ever done."
She wants everyone of all ages to be able to come and enjoy her show. "I'm aiming for my audience to be the family — eight to 80 years old," Perry explained to Luisa Via Roma. "I do everything with a wink. Even if it's a sexual connotation, it's subtle. It's not about the peacock."
Her show in Vegas seems like it was inevitable, and not just because she's a pop star.
Perry's grandma and aunt both worked in Vegas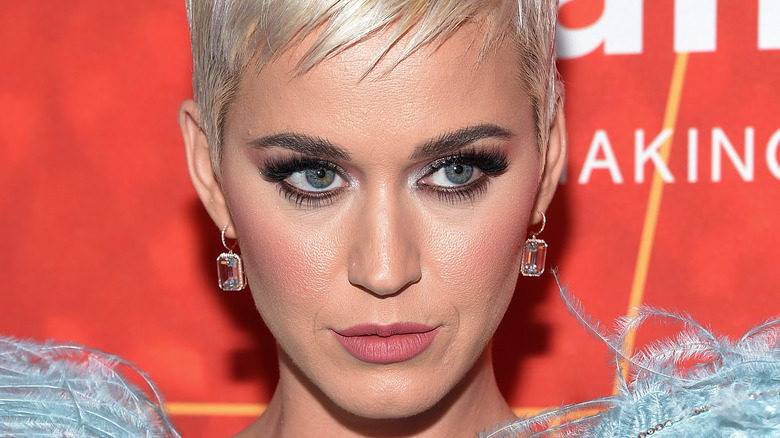 DFree/Shutterstock
"Vegas is very much in my blood," Perry revealed (from Luisa Via Roma). And here's why. While Perry has spoken in the past about being raised in a strict religious household, it turns out that her grandmother worked in Vegas as a seamstress for showgirls. "She used to sew pockets into their G-strings to hold their wedding rings," she told Variety. But that's not the only family connection Perry has to "Sin City."
Her aunt danced at the Stardust Hotel in the Folies Bergère topless revue, and Resorts World — where Perry's show will be held — is on the same site as the former Stardust Hotel.
Perry was originally scheduled for just 8 dates at The Theatre at Resorts World Las Vegas, but it's been doubled to 16 (via PR NewsWire). With her Vegas residency, she's the latest in a long line of entertainers, from Liberace, Elvis Presley, and The Rat Pack fifty some years ago to Celine Dion, Britney Spears, and J-Lo in the 2000s (via The Guardian).