Hailey Bieber Shares Terrifying Health Experience After Hospital Release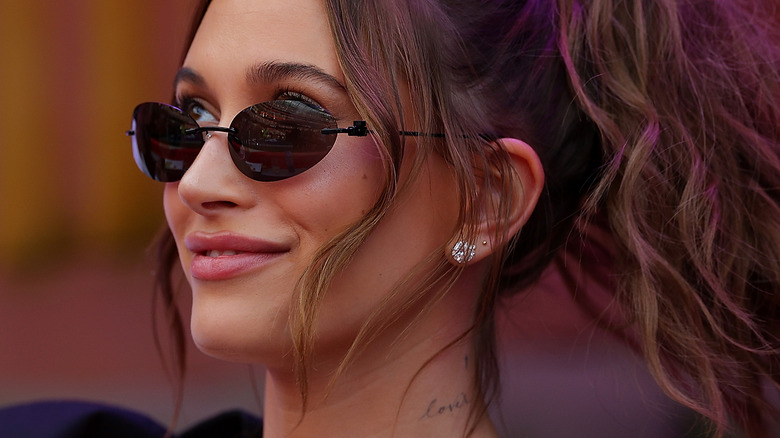 Kevin C. Cox/Getty Images
Hailey Bieber has updated fans that she is okay following a very scary health episode that landed her in the hospital. The famous model and wife of international pop star Justin Bieber took to her Instagram Story to share a detailed statement about the upsetting incident, writing, "On Thursday morning, I was sitting at breakfast with my husband when I started having stroke like symptoms and was taken to the hospital" (via People). Page Six reports the star was seen by medical staff at a hospital in Palm Springs.
Bieber continued her shocking post by recounting, "They found I had suffered a very small blood clot to my brain, which caused a small lack of oxygen, but my body had passed it on its own and I recovered completely within a few hours."
The model then admitted in her post that "this was definitely one of the scariest moments I've ever been through."
Hailey Bieber is home now after her ordeal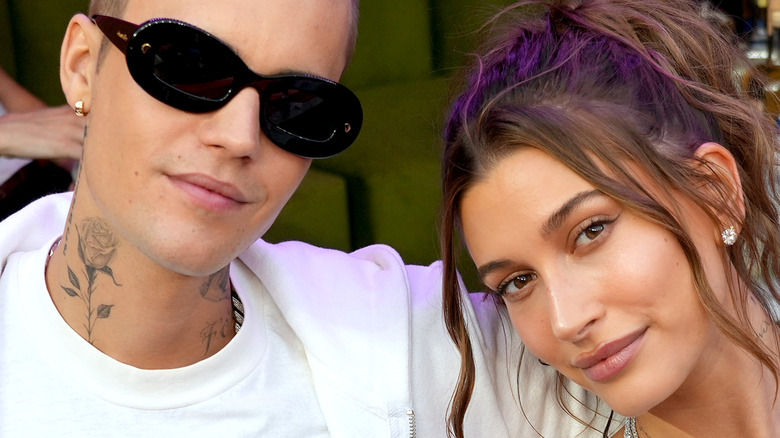 Kevin Mazur/Getty Images
Thankfully, after the terrifying ordeal experiencing "stroke like symptoms" and spending time undergoing tests in the hospital, Bieber was able to also update fans in her Instagram Story that she is "home now and doing well." The 25-year-old added, "I'm so grateful and thankful to all the amazing doctors and nurses who took care of me!" She ended her Instagram statement by writing, "Thank you to everyone who has reached out with well wishes and concern, and for all the support and love."
While Bieber herself has not suggested this, TMZ is reporting a source said the episode could be COVID-19 related. As fans know, Justin tested positive recently and was forced to cancel a show date in Las Vegas. The outlet also notes that Bieber's symptoms are typically associated with an older person, not a healthy twenty-something like Bieber.
We join fans in wishing the star a full recovery.