Dolly Parton Has A Special Request For Beyoncé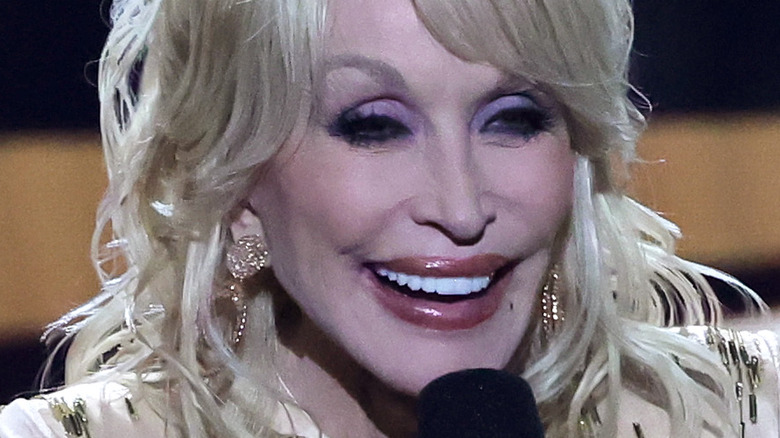 Kevin Winter/Getty Images
The legendary Dolly Parton, who just hosted the Academy of Country Music Awards on March 7, has several signature songs. "I Will Always Love You," "Here You Come Again," and "Islands in the Stream" are three of the country superstar's most notable hits, but if there is one song that defines the singer-songwriter's historic career, it's "Jolene."
In fact, Parton has said that she wrote "Jolene" and "I Will Always Love You" on the same day. During an appearance on "The Bobby Bones Show," Parton spoke of the two tunes. "In 1972, I wrote, it," Parton said of "I Will Always Love You," before adding, "At the same time, I wrote 'Jolene.' That was a good writing day."
According to Out, "Jolene" is Parton's most-covered tune, having been recorded by such greats as Olivia Newton-John, as well as Parton's goddaughter, Miley Cyrus. Now, Parton would like another music superstar to offer her take on the song.
Dolly Parton wants Beyoncé to record her biggest song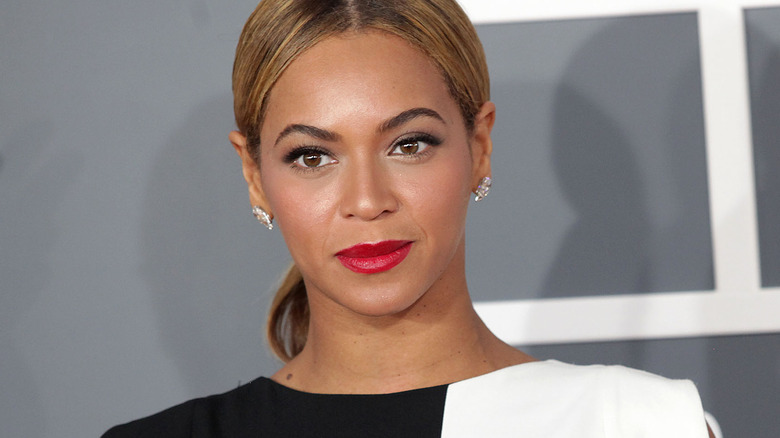 DFree/Shutterstock
During an appearance on "The Daily Show," host Trevor Noah pointed out that there are over 400 covers of "Jolene" in existence internationally, even in different languages. This prompted him to tell Dolly Parton he had heard she wanted Beyoncé to cover the song and he wanted to know why when it has been recorded by so many people throughout the years.
Parton said she didn't even know if Beyoncé had even heard her request, but Parton expressed how amazing it would be. "I don't know if she's even gotten the message, but wouldn't that be killer. I think Beyonce is fantastic," Parton said. "I think that she's fantastic and beautiful and I love her music." Parton also likened Beyoncé to another singer with a big voice who covered one of her songs and made it a hit for a new generation. "I would just love to hear 'Jolene' done in such a big way, just like Whitney Houston did 'I Will Always Love You.' Just someone who can take my little songs and make them like powerhouses, so that would just be a marvelous day in my life if she would ever do 'Jolene.'"
If Beyoncé had not gotten the message before Parton's "The Daily Show" appearance, perhaps she knows now and a brand-new version of "Jolene" will be headed our way soon.