What Really Happened To Donna's Son On The Bold And The Beautiful?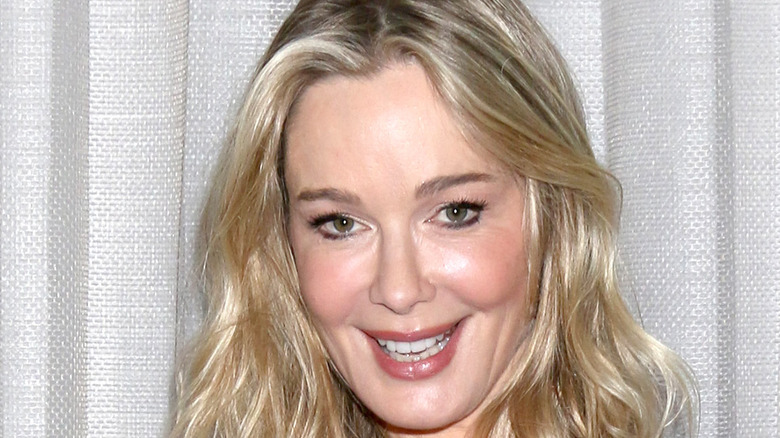 Kathy Hutchins/Shutterstock
In 2022, Donna Logan (Jennifer Gareis) seems to be a very lonely woman on "The Bold and the Beautiful." Towards the end of 2021, she confessed to her ex-husband, Eric Forrester (John McCook), that she was still in love with him, but he ended up rejecting her for his current wife, Quinn Fuller (Rena Sofer). 
When we do see Donna, she often tells her sisters, Brooke (Katherine Kelly Lang) and Katie (Heather Tom), how lonely she is. With all that time to herself without a man in her life, it's hard to remember that Donna has an adult son out there. 
Not much is known about Donna's son, Marcus, but fans of the show know that his father doesn't live too far away. Donna also has a grandchild out there that she never speaks of as well. So, what really happened to Donna's son, and why is it that she seems to have no one else to show her love and kindness besides her sisters?
Donna Logan had a secret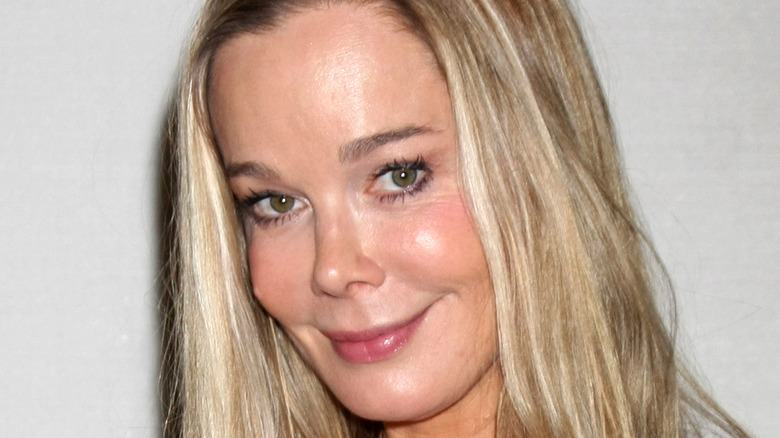 Kathy Hutchins/Shutterstock
When "The Bold and the Beautiful" first premiered in 1987, Donna Logan (then played by Carrie Mitchum) had a brief relationship with Thorne Forrester (Jeff Trachta). When that relationship ended in disaster, she left Los Angeles for life in San Francisco and didn't return home until 2006. By then, Jennifer Gareis had taken over the role.
Upon her return, Donna fell for and married Eric Forrester, but his children didn't approve. His daughter, Felicia (Lesli Kay) even told her father that Donna had a child she had given up while in high school. To make things even juicier, it seemed that the child was now a grown young man working for Forrester Creations. Eric didn't care what Donna did as a teen and welcomed her son, Marcus (Texas Battle) into the family.
Later, Donna ran into a man named Justin Barber (Aaron D. Spears) and confessed to her sister that Justin was Marcus' father. When Justin learned he had a son with Donna, he insisted on getting to know him while falling in love with Donna again. When her marriage to Eric didn't work, Donna married Justin, but the old flame wasn't as strong as they thought and that union didn't last.
Where is Donna and Justin's son now?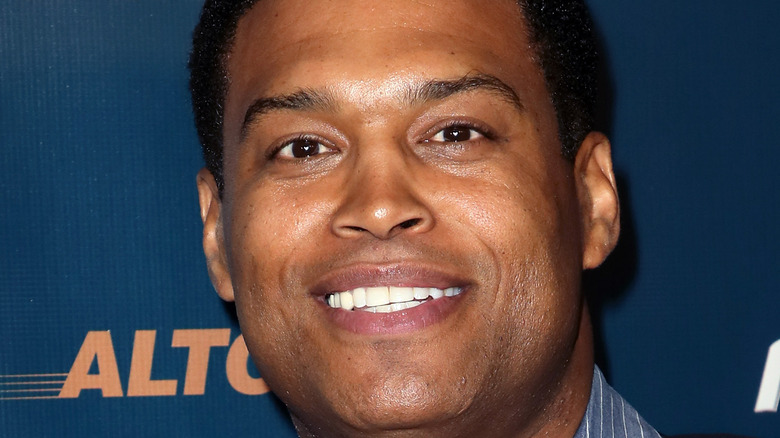 David Livingston/Getty Images
Like many soap characters, Marcus had a dramatic life while on "The Bold and the Beautiful" canvas. He fell head over heels for a young Steffy Forrester (Jacqueline MacInnes Wood), but after her sister, Phoebe (Mackenzie Mauzy) died, Steffy and Marcus broke up. He then had a one-night stand with Amber Moore, which produced a baby girl named Rosie. Soon after that, he married a young woman named Dayzee Leigh and got custody of his little girl.
Marcus moved to South Africa for a job in 2013, with Dayzee and Rosie eventually joining him. We can assume Donna keeps in touch with her son and granddaughter off-screen in scenes the audience never sees. If Marcus ever were to return with his wife and daughter, it would make Donna's life less lonely and can maybe even lead to more storyline as his father, Justin, turned to the dark side in 2021 and has been MIA from our screens. Maybe Marcus could help Justin put his life back together if he were to return.