Here's What We Know About The Birth Of Anna Faris And Chris Pratt's Son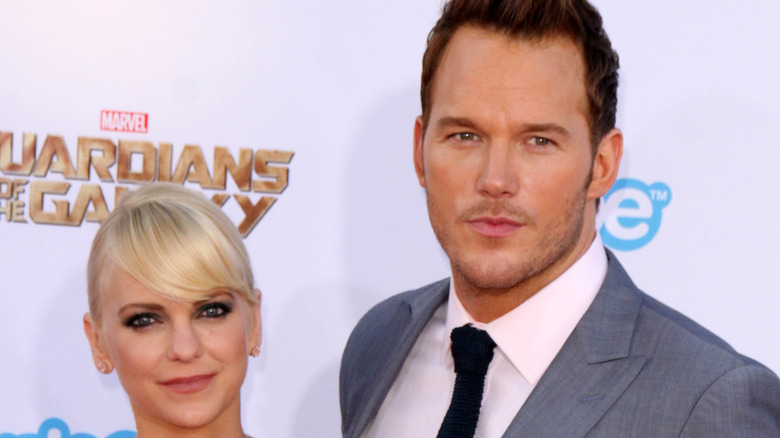 Kathy Hutchins/Shutterstock
For seven seasons, Anna Faris played a recovering alcoholic mom in the aptly titled CBS series "Mom." But fans might not be aware that Faris is a mom in real life, too. The actress, who was married to fellow actor Chris Pratt until their split in 2017, welcomed one son back in 2012. Faris and Pratt had been married for two years before becoming pregnant, a major milestone for these Hollywood A-listers. After getting married to Pratt in 2009, Faris told People that the pair dreamed of having a big family, but that the timing for having children was "so hard in this industry."
Faris and Pratt would soon find that the timing of their son's arrival was hard in a way they likely never expected: Their baby, named Jack, arrived two months early, putting him at risk for a range of health conditions. The couple later talked openly about Jack's premature birth and the scary events that followed.
Anna Faris and Chris Pratt's son was born nearly two months early
Weeks before son Jack was due, Anna Faris woke up "in the middle of the night in a small puddle of fluid," which prompted doctors to admit her to the hospital for a week-long bedrest, per E! News. She then went into labor, delivering her son who weighed just three pounds and 10 ounces.
In excerpts from Faris' memoir (via Woman's Day), the actress was given little time to hold Jack before he was taken to the NICU. Looking back on that day, Faris said, "When you have a healthy pregnancy, you never wonder if you'll get to hold your son right after he's born. It's a given. I was terrified, but I also knew I had to be a soldier."
Faris and her son remained in the hospital for one month. During this period, doctors found that Jack had severe brain bleeding, among other health issues.
Jack overcame most of his early health problems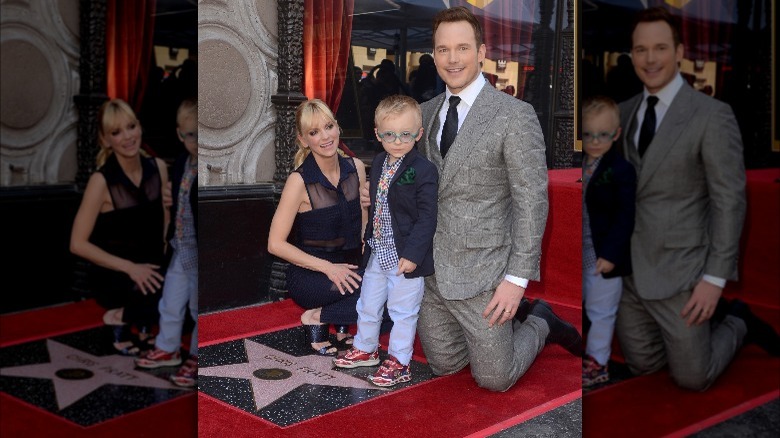 Kathy Hutchins/Shutterstock
On an episode of her podcast "Unqualified," Anna Faris opened up about Jack's birth, describing it as "the most difficult time in my life." She noted some of the scary surgeries that followed including multiple hernia surgeries, eye surgeries, and treatment for a heart condition.
Faris and ex-husband Chris Pratt faced the unthinkable during Jack's birth, but the family's story has a happy ending. Though Faris and Pratt are no longer together, they continue to co-parent their son, who is now in much better health. According to Redbook, Jack overcame many of his early health scares, with only some minor vision problems and leg muscle weakness remaining.
While Faris and Pratt were once in "soldier mode" as Faris called it, constantly worrying and fighting for their son, the pair have finally been able to leave the battlefield. Even after such a scary start to Jack's life, the future looks a lot brighter for the family.