The Truth About Michael J. Fox's Real Name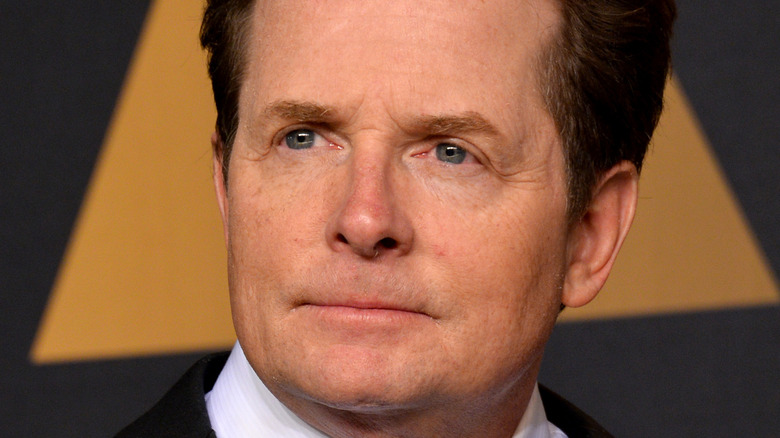 Featureflash Photo Agency/Shutterstock
Like many actors in the industry, Michael J. Fox underwent a bit of a name change when he started performing professionally. Born Michael Andrew Fox (via Biography), he first started acting when he landed the role of Jamie in the Canadian sitcom "Leo and Me" when he was 15-years-old (via The Telegraph). After that success, the then 18-year-old Fox moved to Los Angeles to pursue his career further. It was here the actor got his break from producer Ronald Shedlo, who cast the teen in a movie called "Letters From Frank" with Maureen Stapleton.
Fox also starred in his first feature film during his early time in LA, the 1980 crime action film "Class of 1984." Wanting to grow his career as an actor, and qualify for union benefits, Fox needed to register his name with the Screen Actors Guild, according to The Telegraph. But it was here that he came to a bit of a roadblock. There was already an actor registered with the name Michael Fox!
No, the J in Michael J. Fox doesn't stand for Jello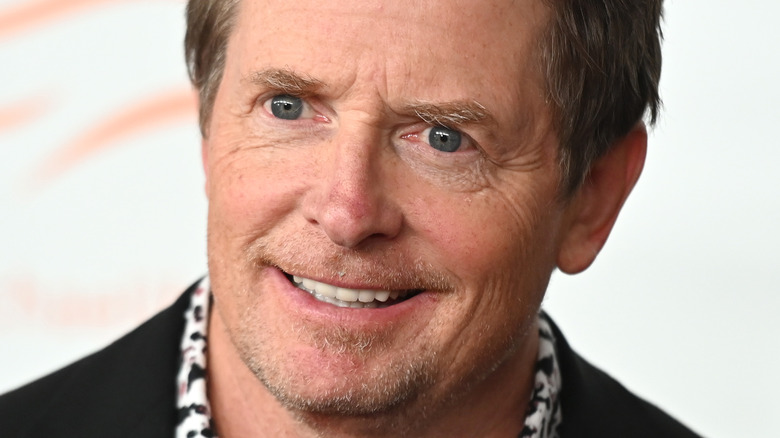 Noam Galai/Getty Images
The name Michael A. Fox was up for grabs, but the actor was reportedly unhappy with the way that sounded, according to Biography. He eventually settled with Michael J. Fox instead. "My middle name is Andrew, but 'Andrew Fox' or 'Andy Fox' didn't cut it for me," the actor wrote in his autobiography, "Lucky Man: A Memoir" (via Snopes). He went on to explain that "Michael A. Fox" was even worse, seeing as not only was his last name a synonym for being attractive, but "it also sounded uncomfortably Canadian."
So how did the actor settle on Michael J. Fox? Well, the J certainly doesn't stand for Jello. Yes, that was actually a rumor that circulated, according to Snopes – to the point that it ended up on an online listing of a "Back to the Future" DVD. Instead, Fox explained that he remembered one of his favorite character actors, Michael J. Pollard. "I stuck in the J, which sometimes I tell people stands for either Jenuine or Jenuis, and resubmitted my forms," he wrote. "So it was Michael J. Fox on the call sheet I picked up at wrap night that summer."