What We Know About Reese Witherspoon's New Wine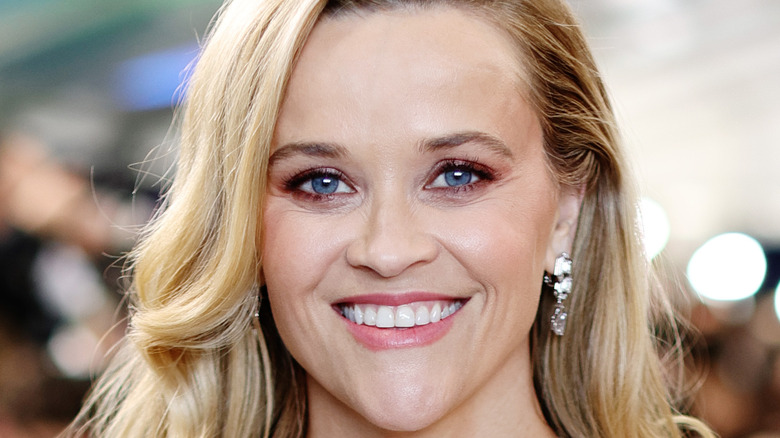 Dimitrios Kambouris/Getty
We may receive a commission on purchases made from links.
Whether you know her as the bubbly Harvard law student from "Legally Blonde" or the stoic backpacker in "Wild," Reese Witherspoon is a force to be reckoned with on the big screen. Despite her booming Hollywood success, acting is just one facet of Witherspoon's career. 
The Academy Award-winner embraced her inner businesswoman for the first time in third grade when she began selling custom-made barrettes to her classmates, as noted by Vogue. Today, the entrepreneurial mother-of-three runs a production company, which has spawned blockbuster hits and beloved shows such as "Gone Girl" and "Big Little Lies" (via Vanity Fair). To top that off, the Nashville-native has also written a cookbook, "Whiskey in a Teacup," launched a lifestyle brand called Draper James, and spearheaded Reese's Book Club, with an impressive net worth to boot. 
In 2020, the former Stanford University student added a new business venture to her impressive resumé when she partnered with SIMI Winery. According to People, Witherspoon's book club is partnering with this female-led company once again to bring a new refreshing beverage to her loyal readers. 
Reese Witherspoon has debuted a brand new rosé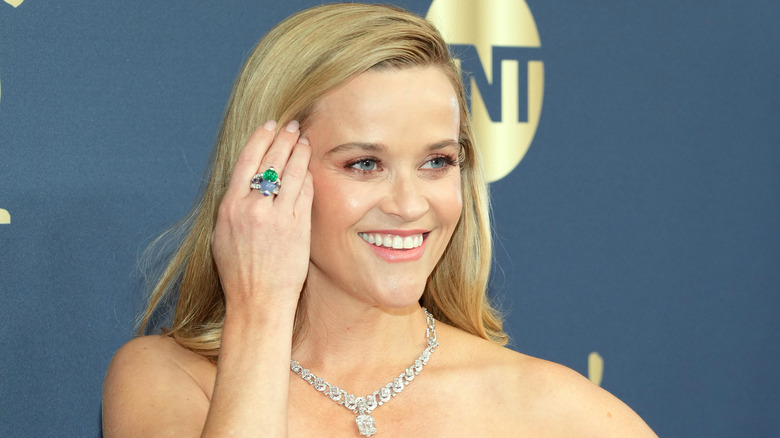 Kevin Mazur/Getty
For many, lounging on the couch with a good book is the epitome of relaxation. As an avid reader herself, Reese Witherspoon understands that. In an interview with Vanity Fair, the 45-year-old actress described a day when she was able to squeeze in four blissful hours of reading. "And nobody interrupted me! To me, that's a vacation." To make this experience the ultimate escape, there's only one missing ingredient — a glass of wine.
Reese's Book Club is collaborating with SIMI Winery's female-led team once again to debut a new rosé called the Editor's Collection Rosé. According to a press release, the wine is described as "an elegant, pale pink, medium-bodied blend with light fruit flavors for a dry, Provence-style wine" (via People). Not only does this high-quality wine use "the best pinot noir grapes sourced from throughout California," but it also "pairs beautifully with good conversation, books, and many favorite book club snacks."
The wine will be available for purchase on the SIMI website for $18.99 a bottle. For every bottle sold, a percentage of the profits will be donated to causes that aid literacy. Not a fan of rosé? In 2020, Reese's Book Club partnered with this Sonoma County winery to create an "Editor's Collection" featuring a Chardonnay and Cabernet Sauvignon (via Vanity Fair). This collection of red and white wine is also available on SIMI Winery's site in sets of two or six.