Is Colin Kaepernick Returning To The NFL?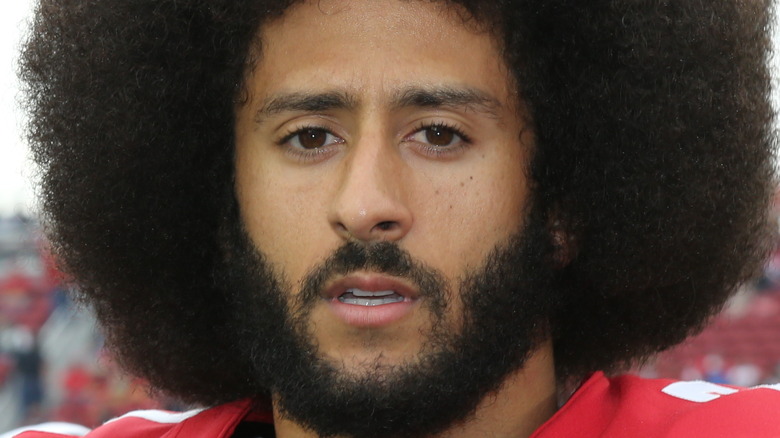 Al Pereira/Getty Images
Colin Kaepernick is one of the most polarizing figures to ever come out of the NFL. The former San Francisco 49ers quarterback hasn't played in the NFL since 2016 when he made headlines for taking a stand against racial injustice and police brutality by sitting, and later kneeling during the National Anthem (via SportsKeeda). Kaepernick's actions left fans divided and was a huge topic of conversation throughout the entire season.
Following the season, Kaepernick's contract wasn't renewed by the 49ers, as the team claimed that new coach Kyle Shanahan felt that he wouldn't fit into his offensive scheme. The quarterback also didn't get picked up by any teams during the offseason, and later filed a grievance against the league for colluding to not sign him due to his political views. Kaepernick later withdrew his complaint and settled the grievance confidentiality in 2019.
However, Kaepernick hasn't given up on his dream to continue his NFL career and eventually win a Super Bowl if any team is willing to take a chance and sign him. Could 2022 finally be the year when the quarterback re-enters the league?
Colin Kaepernick is staying ready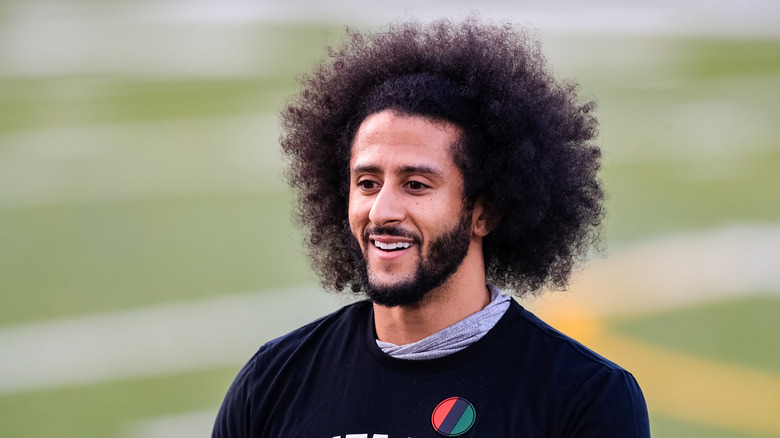 Carmen Mandato/Getty Images
According to People, Colin Kaepernick is ready to return to the NFL. The quarterback, who hasn't been active in the league for over five years, says he's been staying ready for a day when a professional team will call his name. He's even been working out and recently asked other pro athletes to join him in preparation of a possible NFL return.
"For The past 5 years I've been working out and staying ready in case an opportunity to play presented itself," Kaepernick tweeted on March 13, 2022. "I'm really grateful to my trainer, who I've been throwing to all this time. But man, do I miss throwing to professional route runners. Who's working?? I will pull up."
Not long after tweeting the message, Kaepernick's request was met when Seattle Seahawks receiver Tayler Lockett replied that he and his brother would work out with the former NFL star. "Love to you and your brother! I'll be there tomorrow. I'll dm you to coordinate," Kaepernick replied to Lockett on Twitter. The football player later revealed that the meeting was set for Monday, March 21 and that they would be going live on Instagram during the session.
In 2021, Kaepernick opened up about his dream to play football again. "I am still up at 5 a.m. training five, six days a week making sure I'm prepared to take a team to a Super Bowl again," he told Ebony. "That's not something I will ever let go of."