Inside Anna Delvey's Surprising Release From An ICE Detention Center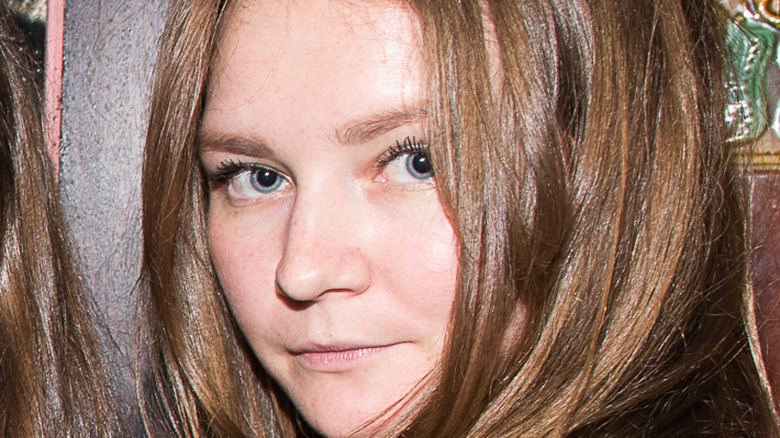 Dave Kotinsky/Getty Images
Netflix's "Inventing Anna" has broken records. According to Forbes, for the week of February 14, it was the most-watched English language show ever on the streaming service, with it being watched for over 196 million hours. The nine-part series was created by Shonda Rhimes and starred Julia Garner as Anna "Delvey" Sorokin and Anna Chlumsky as Vivian Kent, a fictional writer working on an article about Anna. Kent was inspired by real-life writer Jessica Pressler, who spent months researching Anna for an exposé published in "The Cut" in 2018 that revealed how Delvey pretended to be a European heiress and scammed people out of thousands of dollars (via ShondaLand).
The real Delvey was sentenced in May 2019 to four to 12 years in prison, but was released from Rikers for good behavior on February 11, 2021; however, Immigration and Customs Enforcement (ICE) took her into custody in March 2021 for overstaying her visa (via Town & Country).
"My visa overstay was unintentional and largely out of my control," Delvey wrote for Insider. "I served my prison sentence, but I'm appealing my criminal conviction to clear my name. I did not break a single one of New York state's or ICE's parole rules." But it looks like any appeals haven't worked, as Delvey is reportedly being deported to Germany today, March 14 (via the New York Post).
Anna Delvey said her family in Germany received threats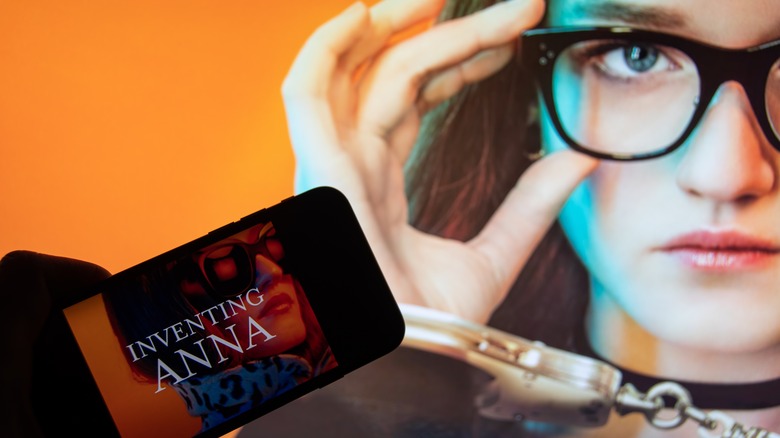 David Esser/Shutterstock
After being picked up by Immigration and Customs Enforcement (ICE) in March 2021, Anna Delvey was required to stay in ICE custody; in April, an immigration judge said that Delvey was a "danger to society" (via Insider). And she's now set to be deported on a flight to Frankfurt, Germany, on March 14, according to the New York Post.
Delvey had been appealing to stay in the United States based on asylum, saying that she had a "fear of returning to Germany" and that her family had been threatened because of Delvey's notoriety — and the media coverage of her life (via Esquire). Her first appeal was rejected, and it seems like any further appeals have been too since she's headed back to Germany.
While in ICE custody, Delvey contracted COVID-19 after requesting and being refused a vaccine booster shot. Consequently, she's named as a plaintiff in an ACLU lawsuit against ICE for denial of COVID vaccines (via NBC News). 
Who knows where the Delvey story will go next? In her article for Insider, she wrote, "Will I forever be stuck in a past not entirely of my creation without getting a chance to move on?" It seems like Delvey wants to be able to move on, though what that will look like for her in Germany, we'll have to wait and find out.