Are Nu Skin Products Worth It?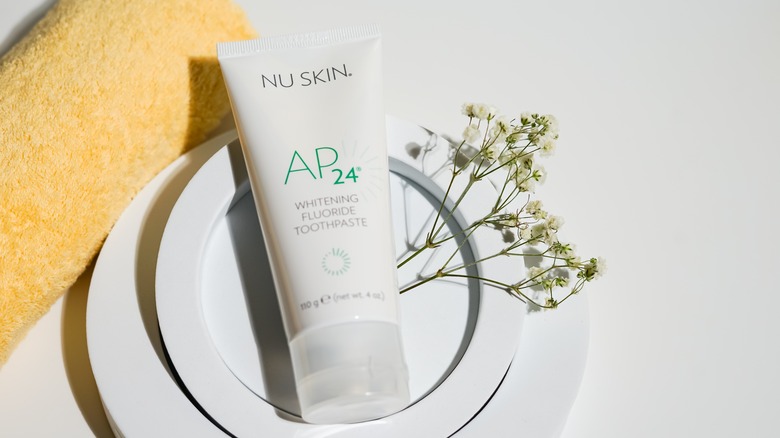 Adheamir/Shutterstock
Highly popular skincare brand Nu Skin has captivated skincare enthusiasts ever since it burst onto the scene. According to StyleCraze, the lucrative Nu Skin empire has a presence in 53 countries, and it's showing no signs of slowing down anytime soon. Furthermore, Nu Skin is a multi-level marketing company with 950,000 distributors, the breadth of which highlights just how successful both the brand and its products are on a global scale.
That being said, Deep Science points out that the Nu Skin products are rather on the pricey side, compared to other similar brands. (According to the brand's pricelist, products like their Anti-Aging Skin Therapy System retail for a cool $220.) This is especially noteworthy when you consider the fact that cult skincare brands like The Ordinary have risen in popularity (at least in part) due to their affordable price point. Consequently, Nu Skin's price tags have many beauty addicts wondering if they're actually worth the high prices, or if they're better off opting for a more budget-friendly alternative when it comes to their skincare regime. Nu Skin might be popular, but are their products worth the hype AND the cost?
There are both benefits and disadvantages to Nu Skin products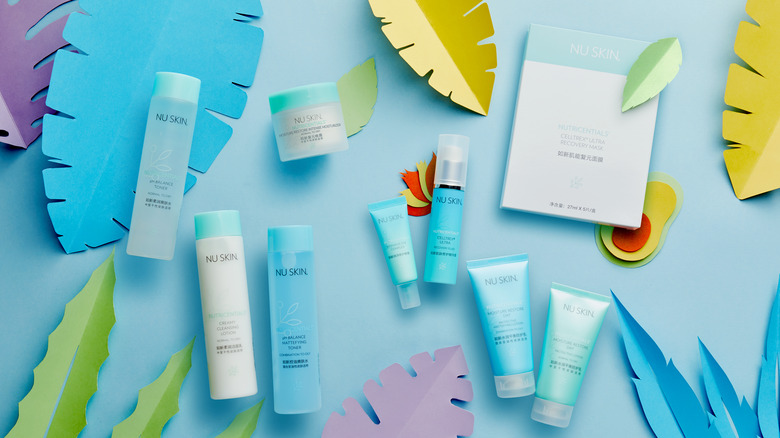 supermodel/Shutterstock
Per Deep Science, Nu Skin offers a range of over 200 anti-aging products — including skincare and nutritional supplements — all of which have been scientifically formulated to offer the best in cutting-edge skincare. According to the outlet, the Nu Skin formulas are well made and tend to do what they advertise. However, it's important to note that the formulas may cause irritation for those with sensitive skin. As Derm Spotlight notes, some users have even reported that using the brand's products left them with hives on their faces. This may be because Nu Skin uses synthetic fragrances in their formulas, which can irritate more sensitive skin. Furthermore, others see the fact that Nu Skin products aren't available to buy in stores as a potential drawback. Instead, you can only purchase them online, according to Derm Spotlight.
What's great about the Nu Skin range is the fact that each product has been formulated with evidence-based ingredients — aka ingredients that have a purpose and actively aid and improve skin health, per Deep Science. It's also worth noting that Nu Skin has lots of positive reviews, and the product range is clearly extremely popular with beauty enthusiasts across the globe. There is a caveat to this recommendation, however: Deep Science reports that for anyone who prefers to use cruelty-free beauty products, Nu Skin products aren't suitable as the brand does test on animals.