Days Of Our Lives Star Lindsay Arnold Has A Mother-Daughter Dynamic With Her Co-Worker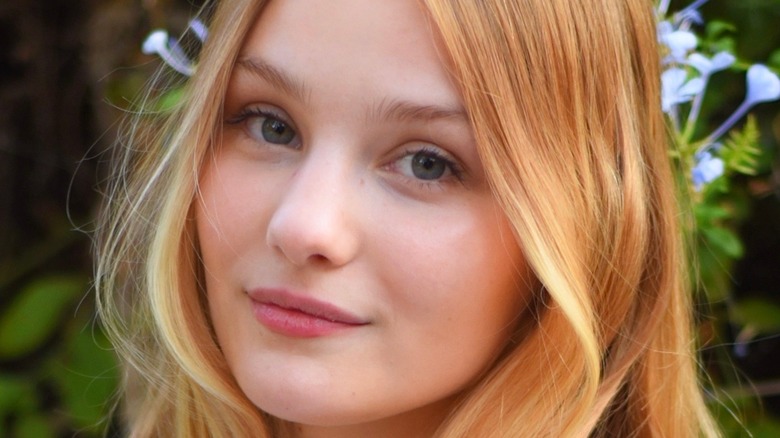 Michael Mattes/Shutterstock
Ever since she was a teenager in the 1990s who kidnapped her own newborn sister and tried to sell her on the black market, "Days of Our Lives" fans knew if Samantha "Sami" Brady ever had a daughter of her own, that daughter would be as stubborn and resourceful as her mother. That has turned out to be true. While not a true replica of the iconic "DOOL" character, Allie Horton definitely has her mother's stubborn and determined streak. After all, she partied her way through Europe, ended up pregnant (after an assault), and made her way back to the fictional midwest town of Salem with just the clothes on her back and a giant credit card bill.
Lindsay Arnold began playing the young adult version of Sami's oldest daughter in 2020 and quickly became a fan favorite. When she arrived, Allie had her baby, gave her baby up, and then fought her mother to regain custody of the little boy after she skipped town for a few months. While Sami and Allie couldn't see eye to eye when they were fighting over who would keep little Henry, the mother-daughter pair is now closer than ever. Lindsay Arnold has even said she is starting to feel that same dynamic in real life.
Lindsay Arnold loves working with her on-screen mom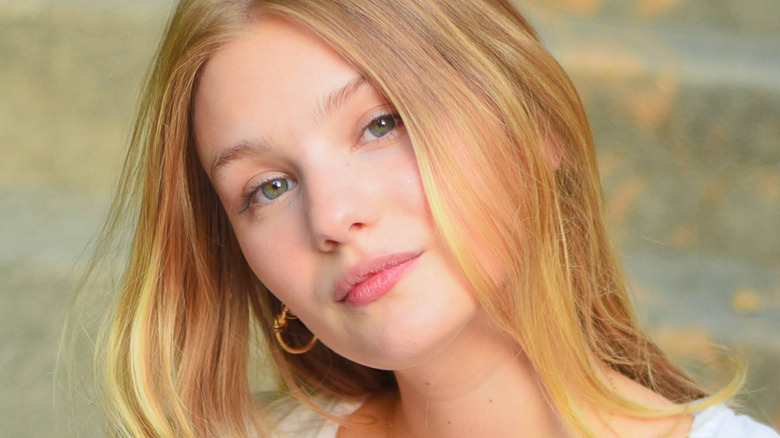 Michael Mattes/Shutterstock
Alison Sweeney has been bringing Sami Brady to life since 1993 and played the role continuously until 2014. Since then, Sweeney has returned for some brief visits and a few extended ones as well, but is also often working on other projects, including Hallmark movies in which she stars and directs. However, when Sweeney is giving her time to "Days of Our Lives," her on-screen daughter, Lindsay Arnold, is thrilled.
"I always love working with Ali Sweeney. I really, always love working with her," Arnold told TV Source. "When she's on set because she's not there all the time, but when she is, we always just have a little catch up and we really do have a sweet, mother-daughter dynamic in regular life too. She's just a very safe, sweet person that I always love being around."
When Sweeney isn't around, there's another co-star Arnold loves working with who is also a mother figure to Allie, Arianne Zucker. Zucker plays Nicole Walker, who is Sami's arch enemy and Allie's aunt by marriage. "Honestly, Ari was probably my biggest support system when I first joined because almost all my scenes were with her and she walked me through any questions I had," Arnold said (via TV Source). "I felt she held my hand through that process. I had most of my early emotional scenes with her."